AirAsia offers Kolkata-Bali tickets from INR5,999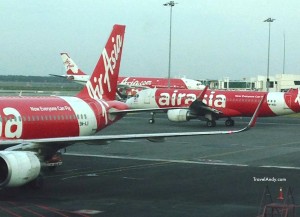 August 18 (TravelAndy): AirAsia is offering Kolkata to Bali one-way flights from INR5,999.
The budget airline claims to have the fastest connection on this route even though the flight includes a change at Kuala Lumpur.
The flight AK62 departs from Netaji Subhas Chandra Bose International airport in Kolkata at 00:45 and reaches the KLIA2 airport in the Malaysian capital at 07:10. From there, the flight D7 798 leaves at 10.20 and reaches Ngurah Rai International Airport at Denpasar in Bali at 13:10.
However, a TravelAndy research revealed that the flights with the shortest travel times do not offer the cheapest fares.
Saudi airline dress code for passengers
|
Kolkata-Bali quickest connection by AirAsia