Tag: deal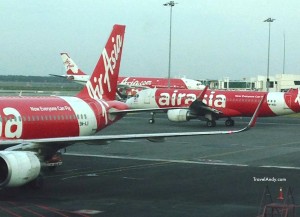 August 18 (TravelAndy): AirAsia is offering Kolkata to Bali one-way flights from INR5,999.
The budget airline claims to have the fastest connection on this route even though the flight includes a change at Kuala Lumpur.
The flight AK62 departs from Netaji Subhas Chandra Bose International airport in Kolkata at 00:45 and reaches the KLIA2 airport in the Malaysian capital at 07:10. From there, the flight D7 798 leaves at 10.20 and reaches Ngurah Rai International Airport at Denpasar in Bali at 13:10. Continue reading AirAsia offers Kolkata-Bali tickets from INR5,999  →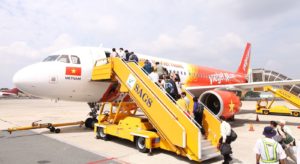 August 9 (TravelAndy): Vietnam-based Vietjet has launched a five-day promotion offering 200,000 super-promotional tickets priced from USD0, excluding fees and taxes.
This campaign is on and will continue till August 13.
The promotion is applicable on all of Vietjet's international routes from Ho Chi Minh City, Hanoi, Da Nang and Hai Phong (Vietnam) to Seoul, Busan (South Korea); Hong Kong; Kaohsiung, Taipei, Tainan, Taichung (Taiwan); Singapore; Bangkok (Thailand); Kuala Lumpur (Malaysia); Yangon (Myanmar); Siem Reap (Cambodia) for travels within September 1, 2017 to May 31, 2018. Continue reading Vietjet offers tickets from USD0 →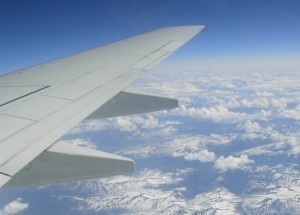 October 29 (TravelAndy): GoAir has joined the host of airlines offering discounts now.
The airline is offering fares starting from INR601 excluding taxes for bookings till November 1.  The travel dates for these tickets are from November 23 to December 16.
These fares are available across all channels and are non-refundable.  Continue reading GoAir offers fares from INR601 →