All posts by Andy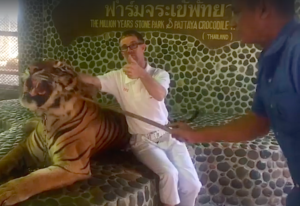 December 23 (TravelAndy): An attendant of a tiger at a zoo near Thailand's popular tourist destination Pattaya has been transferred after he was seen poking a chained tiger to make it road for visitors.
A video that has gone viral on social media shows people posing with a chained tiger to take photographs. Armed with a stick, this attendant is seen poking the tiger in the head to make it road for all the visitors.
The video earned a lot of criticism and has brought under the scanner the condition of animals at Thai zoos. Continue reading Furore over tiger poke video →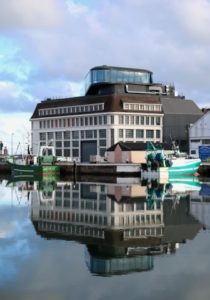 December 22 (TravelAndy): At the heart of the Alabaster Coast, the Musée des Pêcheries is the latest museum to open in Normandy. Covering 5000 square metres, it explores the long history of fishing in Fécamp and in Normandy, along with exhibits from local traditions and history. All aboard!
Located on the port, the Musée des Pêcheries is housed in the town's historic fish-drying warehouses, which have been completely refurbished and modernised.
The museum explores five themes over 5000 square metres: sealife, history, fine art, childcare and ethnography. Visitors will discover paintings, ship models, traditional fishing gear, porcelain and even ivory art pieces on five floors. Continue reading New fishing museum in Normandy →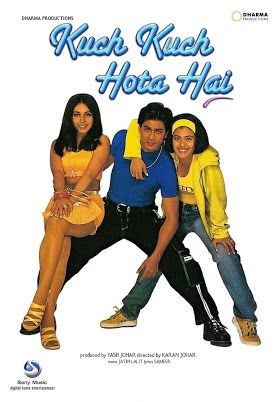 December 18 (TravelAndy): Shah Rukh Khan and Kajol fans will be able to follow their Kuch Kuch Hota Hai trail with a new guide produced by VisitScotland.
A trip planner, taking in all Scottish locations used in the 1998 flick, has been created for tour operators as part of the national tourism organisation's 12-day travel trade mission to India and the United Arab Emirates.
Eilean Donan Castle; Blackrock Cottage, Glen Coe; Bass Rock and Tantallon Castle; Loch Tulla; Inchmahome Priory and Crossraguel Abbey all feature in the movie and take centre stage during the performance of the title song.
Set-jetting – where visitors travel to locations used in film and television – is a popular pastime for international visitors. According to research, 40% of visitors are influenced to travel to the UK after seeing footage in film or television. Continue reading Kuch Kuch Hota Hai in Scotland →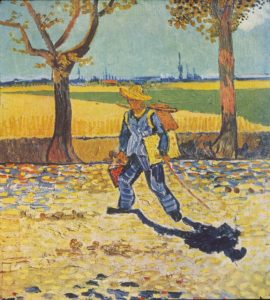 A lot of people go to Germany for war tourism. I go because I love the food and the people there. But this time, I went to research my first novel. The historical fiction novel is called ON THE ROAD TO TARASCON.
The Internet had different and sometimes conflicting versions of the bit of history I was interested in. So, I decided to go to Magdeburg — a town one hour and 40 minutes by train from Berlin — and find out for myself the circumstances in which a Vincent Van Gogh masterpiece had gone missing on April 30, 1945.
If you have an idea about the World War 2 history of Magdeburg, you would know it was completely flattened by the British Royal Air Force bombings in 1945. As I got down from the intercity express and walked into the city to find a tram to take me to my hotel, I kept imagining how the place would have looked in the early months of 1945. Continue reading What really happened to this Van Gogh masterpiece? →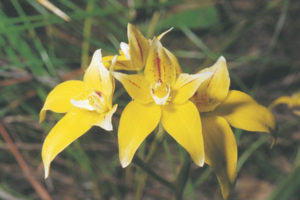 December 1 (TravelAndy): Perth is set to welcome the 24th World Orchid Conference in 2023 (WOC24).  This is a triennial event held in different destinations around the world and in 2023 over 2,000 delegates and exhibitors will attend the week-long event.
Western Australia is renowned for its wildflowers and, in particular, its unique, native orchids. WOC24 will be a significant event focusing on the importance of Agribusiness through the Horticultural industry. With an economic impact estimated at 9.1 million dollars, WOC24 will deliver multiple dividends to the State of Western Australia.
World Orchid Conferences have been held every three years since 1954. The conferences provide an opportunity to bring the global orchid community together. The orchid show includes spectacular displays from countries around the world and will be enjoyed by both international and national attendees and host city residents. A component of WOC24 will be a scientific lecture program, together with a social program including tours to the South West which is recognized as a global biodiversity hot spot. Western Australia is an orchid lover's paradise having the richest concentration for terrestrial orchid species – 99% of Western Australia's native orchids are found nowhere else on earth. Continue reading Perth to host World Orchid Conference in 2023 →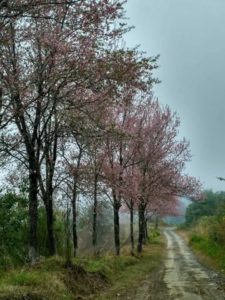 November 20 (TravelAndy): Manipur is celebrating its first Cherry Blossom Festival this December.
The festival will take place at Mao Gate from November 25 to November 27.
Manipur chief minister N. Biren Singh will be chief guest at the opening of the festival that will also have a competition section.
Apart from the cherry blossom festival, a flower festival in general will also be organised. Continue reading Manipur's first cherry blossom festival →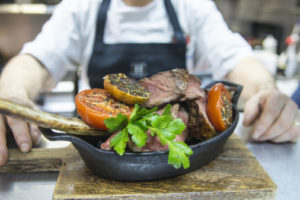 November 19 (TravelAndy): MOO-ve over porridge and haggis….research highlighted by VisitScotland shows that Scottish beef appeals to consumers more than traditional porridge oats, haggis and Scottish salmon.
A topic paper published recently by the national tourism organisation – which pulls together recent food and drink research from a variety of sources to explore the role of food and drink in the visitor experience – shows that Scottish Beef tops a list of Scottish food for its appeal, with 60% of consumers surveyed preferring beef over Scottish salmon (51%), porridge oats (40%), haggis (27%) and berries (27%).
The research also reveals that almost 6 in 10 consumers (57%) most look forward to having tea at a local café, while 56% said that eating fish and chips outside particularly appealed to them during a holiday.  Continue reading Scottish beef more popular than haggis, salmon →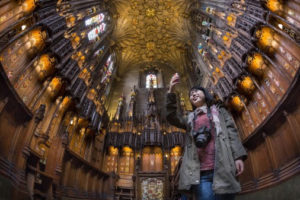 November 15 (TravelAndy): Millennials are set to be the driving force of growth in Chinese travel to Scotland, it has been revealed.
Chinese visitor numbers to the UK are expected to rise by almost half, from 260,000 to 384,000, over the next five years, VisitBritain predicts. Scotland currently accounts for almost a fifth (17%) of all Chinese visitors to the UK.
The rise in visitors from China to Scotland and the UK is expected to be driven by the young adult traveller. Research shows that the average age of Chinese visitors to the UK is younger than the average age of all inbound travellers. In 2016, half of Chinese visitors to the UK were aged between 25 and 44. Continue reading UK expects surge in Chinese tourists →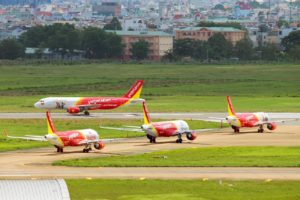 November 8 (TravelAndy): Vietjet is offering 500,000 promotional tickets priced from USD0 (excluding taxes and fees) in celebration of the upcoming year-end holidays.
Available from 8-10 and 14-16 November 2017 during the golden hours of 1 – 3pm (Malaysian time), travelers will be able to purchase tickets to a whole host of destinations on Vietjet's network at affordable prices.
These include all international routes to Kuala Lumpur (Malaysia); Seoul, Busan (South Korea); Hong Kong; Kaoshiung, Taipei, Taichung, Tainan (Taiwan); Singapore; Bangkok, Phuket, Chiang Mai (Thailand); Yangon (Myanmar); Siem Reap, Phnom Penh (Cambodia). Continue reading VietJet promotion with tickets from USD0 →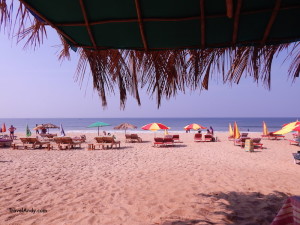 If you live in India and are thinking of a quick getaway within the country, chances are Goa would be among the top five options you're considering.
And why not? Goa has all the ingredients to make a holiday both fun and relaxing.
Be it boisterous parties, world-class music festivals, adventurous water sports, bicycle rides through the countryside or delicious food, this small state on India's west coast packs a punch. It's not for nothing people from all parts of the world come to Goa. Continue reading Go to North Goa this winter →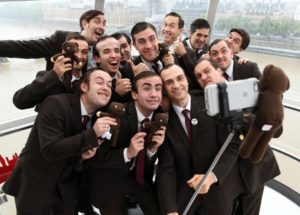 London (Notintown.net): The Beans were out on the streets to celebrate the launch of a brand new mobile game called Play London with Mr Bean, which helps visitors discover the city's tourist highlights and forms part of a new drive to attract more UK and international visitors to the capital.
A hill of Mr Beans, made famous by comedian Rowan Atkinson and dressed in trademark tweed jacket while each clutching the iconic 'Teddy' bear, travelled on the Underground, went for a ride on the Coca Cola London Eye and took selfies with passers-by in Trafalgar Square. Continue reading Play London with Mr Bean →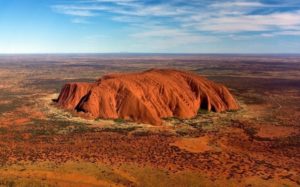 November 4 (Notintown.net): When you think of travelling to Australia, a few key spots to visit spring to mind: Bondi Beach, the Great Barrier Reef, and of course Uluru – which commonly was known for many years as Ayers Rock.
Tourists come in droves to visit the grand scale of Uluru, the sandstone rock  which is famous for its red glow. But according to reports, from October 2019 nobody will be allowed to climb the 348-metre-high natural structure.
The landmark decision came after the board of the Uluru-Kata Tjuta National Park, where the rock is situated, voted unanimously against allowing tourists to scale it. The decision was made for a reason; Uluru is a sacred site for Aboriginal Australians, and to allow visitors to climb it has long been deemed disrespectful to the indigenous population. Continue reading Australia bans climbing Uluru from Oct 2019 →