All posts by Andy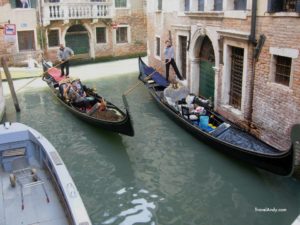 September 20 (TravelAndy): The familiar view of tourists resting or eating on church steps or squares in Venice could be a thing of the past with the authorities considering a ban on it.
Such activities could be made illegal and fines between EUR50 and EUR500 slapped on offenders if the ordnances, which is now before the city council, is passed, Ansa reported.
Tourists could even be expelled from the city that sees millions of tourists every year in particularly serious cases of offending the city's "decorum", the report said, citing sources and added that such offenders could be banned from the lagoon for life.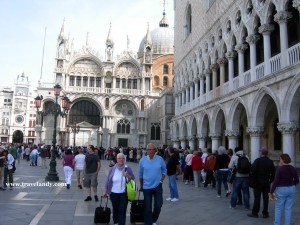 September 19 (TravelAndy): United Nations World Tourism Organization (UNTWO) has come up with a repot that examines ways to manage urban tourism to the benefit of both visitors and residents.
The report, 'Overtourism'? Understanding and managing urban tourism growth beyond perceptions', was launched on Tuesday during the 7th UNWTO Global Summit on Urban Tourism, in Seoul (16-19 September 2018).
The report proposes eleven strategies and 68 measures to help understand and manage visitor growth. The report is the result of collaboration between UNWTO, the Centre of Expertise Leisure, Tourism & Hospitality (CELTH), Breda University of Applied Sciencesm and the European Tourism Futures Institute (ETFI) of NHL Stenden University of Applied sciences. Continue reading UN report to help cities manage impact of tourism →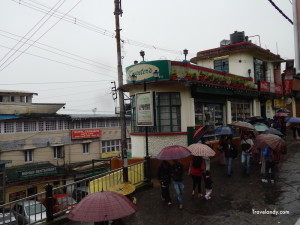 September 18 (TravelAndy): Tourism businesses in north Bengal and Sikkim states are getting ready for the high season in October during the Durga Puja vacations after the dismal business last year because of the 104-day shutdown in the Darjeeling area.
Flights between Kolkata and Bagdogra for the holiday period now cost upwards of INR7,000. Prices for the non-peak season are usually around INR2,000.
"Such is the rush that the fares of two new flights of SpiceJet to be introduced next month to Bagdogra and Pakyong have increased to over Rs 10,000. Fares on the Delhi-Bagdogra route have also soared. It is an indication that a large number of tourists will flock to the region," The Telegraph quoted a travel agent in the North Bengal city of Siliguri as saying. Continue reading North Bengal, Sikkim set for tourist season rush →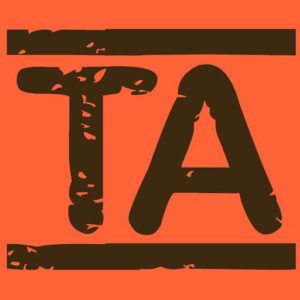 September  17 (TravelAndy): Indian Army and air force airlifted to safety around 100 people, including several tourists, stranded in north Sikkim because of incessant rain and landslides, reports said.
"The police department has evacuated all the stranded tourists from Mangan town and temporary bridges has been built by the forest department," said a government statement.
"The (North Sikkim) district administration is carrying out a detailed assessment of the damages and aiming to restore normalcy as soon as possible. The men and machines of Border Roads Organization has been engaged to restore road connectivity for Mangan and Chungthang." Continue reading Army evacuates tourists from landslide-hit SIkkim →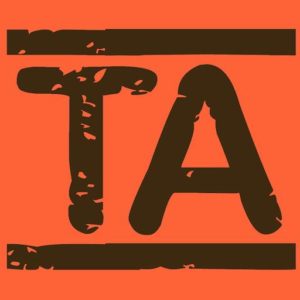 September 16 (TravelAndy): A chartered flight from Australia, the first this season, landed at the airport here on Saturday, reports said.
Forty-six tourists came on the flight.
The tourists received a traditonal local welcome on their arrival at the airport.
The state's tourism industry is optimistic about this development as they believe this marks the revival of tourism in Kerala following the devastating floods recently that claims hundreds of lives and severely damaged tourism hotspots.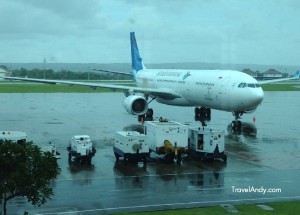 September 16 (TravelAndy): A marathon will be held to revive tourism in the Lombok island of Indonesia, which experienced a series of earthquakes recently, Xinhua reported.
Indonesia's sports minister Imam Nahravi said at least 2,000 runners would take part in the event, named Mekaki Marathon.
"The event is expected to restore international trust on tourism in Lombok," the minister said. Continue reading Marathon to revive Lombok tourism →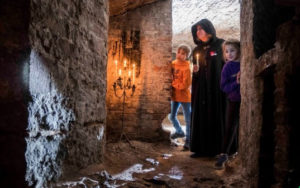 September 14 (TravelAndy): Transylvania might have Count Dracula and Salem might have its witches; but Scotland is arguably the home of Halloween – or Samhain as it was originally known. It will also play host to many thrills, chills and scary events this 31 October.
Halloween originates from the ancient Celts' celebrations and is based on their 'Feast of Samhain'. The eve became known as All Saints' Eve, All Hallows' Eve, or Hallowe'en. All Saints' Day, 1 November, is said to be the day when souls walked the Earth.
From ghost tours and history walks, to magic schools, light shows and zombie jogs (yes, really), as well as a month-long celebration of Halloween at the Edinburgh Dungeon, there is something for everyone this October in Scotland… Even those who don't want to be scared (but might like to be told an interesting story instead). Continue reading Spooky spots in Scotland →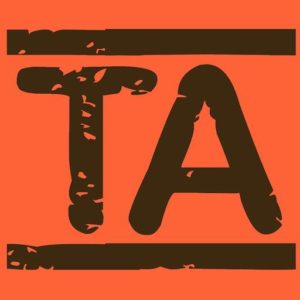 September 13 (TravelAndy): United Nations World Tourism Organization (UNWTO) called for wine tourism to be made part of national tourism and rural development policies at the 3rd UNWTO Wine Tourism Conference in Chisinau, Republic of Moldova, held during 6-7 September, 2018. The two days of discussions engaged experts from 30 countries and addressed UNWTO's priority of enhancing tourism's socioeconomic benefits, looking at specific segments like wine tourism.
The third edition of this UNWTO conference, held in partnership with the Moldovan government, came to the conclusion that to make wine tourism a tool for rural development local communities must be engaged in and benefit from the entire tourism value chain. It also called for governance models that could help destination managers offer wine tourism as part of a holistic rural and cultural tourism approach.
Among the main findings of the conference was the conviction of all participants that, if wine tourism is bolstered by partnerships, skills development, data-driven research and support to small businesses and entrepreneurs, it could be an area for job creation, innovation and new collaboration models. Continue reading UN agency push for wine tourism →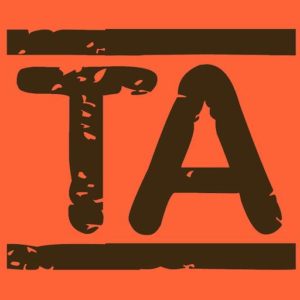 September 10 (TravelAndy): A remote village is Alaska is seeing a boom in tourism because of the spurt in the number of polar bears in the area.
With the Arctic sea ice vanishing from over the Beaufort sea, an increasing number of polar bears are starting to spend more time on the shore at the village of Kaktovik, Alaska's Energy Desk reported.
Jennifer Reed of the Arctic National Wildlife Refuge said before 2011, the number of annual visitors who came to Kaktovik for polar bear viewing was less than 50. In 2017, more than 2,000 people visited the village.  Continue reading Vanishing ice boost to polar bear tourism →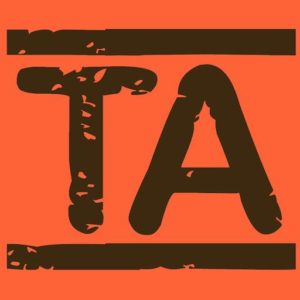 September 8 (TravelAndy): Vietnam has recorded the biggest increase in tourist arrival in Asia as compared to the previous year, reports citing United Nations World Tourism Organization figures said.
Vietnam's tourist arrival numbers climbed by 29.1 per cent. The country stands third on the list after Egypt (56.1 per cent) and Togo (49.7 per cent).
A major chunk of tourist arrivals in Vietnam are from Japan and representative of the both the countries' tourism bodies discussed how to sustain and increase tourist flow between the two countries at the ongoing international travel expo on at Ho Chi Minh City. Continue reading Tourist arrival numbers soar in Vietnam →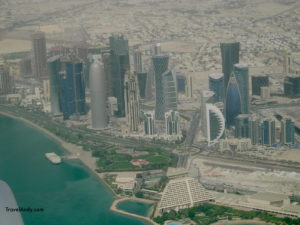 September 7 (TravelAndy): Qatar has become the most open country in the Middle East and the 8th most open in the world in terms of visa facilitation. The World Tourism Organization (UNWTO) recently updated its visa openness rankings, confirming Qatar's recent visa facilitation improvements including allowing nationals of 88 countries to enter Qatar visa-free and free-of-charge.
Actions Qatar has taken to improve visa facilitation include introducing an online platform for efficient and transparent visa processing and e-visas, as well as a free 96-hour transit visa doubling the time stopover passengers can remain in the country.
As a result of these measures, Qatar's visa openness ranking has leapt to 8th in the world from 177th back in 2014. Since the introduction of these changes, year-on-year arrivals from India have grown 18%, from China 43% and from Russia a huge 366%. None of these markets now need a visa to visit Qatar. Continue reading Qatar in top 10 open visa countries: UN World Tourism Org →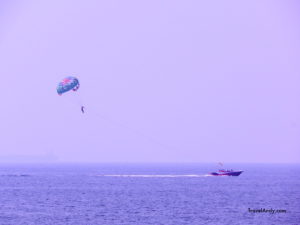 September 7 (TravelAndy): Japan is looking to strengthen tourism ties with Goa.
Consul-general of Japan Ryoji Noda met Goa tourism director Menino D'souza on Thursday to discuss tourism development initiatives, reports said.
Around 250 Japanese nationals visit Goa every year.
Increasing the number of tourists from Goa to Japan was also discussed. Continue reading Japan looks to develop stronger tourism ties with Goa →