All posts by Andy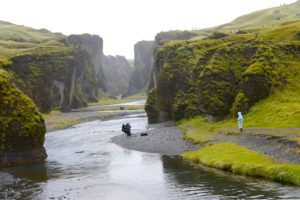 Reykjavik (TAN): The Iceland government has closed the popular Fjadrargljufur canyon to the public in order to conserve its fragile ecosystem that has been affected by a humid winter and a large number of tourists, media reports said.
The relatively unknown canyon has been flooded by tourists since being featured in a 2015 Justin Bieber 'I'll Show You' music video. Fjadrargljufur is around 100 meters deep and some 2km long with steep green walls and a meandering riverbed.
I'll Show You has 440 million views on YouTube. Continue reading Iceland closes Justin Bieber canyon till June →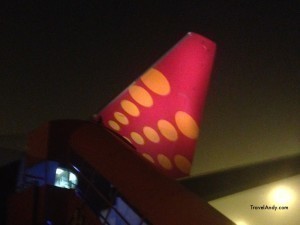 New Delhi (TAN): India-based budget carrier SpiceJet is offering instant discounts on base fares along with a free priority check-in on bookings made on Tuesdays until March 31, 2019.
Under the 'Terrific Tuesday' deal, passengers will get a discount of INR 1,000 on round trips and INR 500 on one-way trips.
The offer is only valid on flights with a minimum base fare of INR 2,000. Continue reading Up to INR 1,000 off under SpiceJet's 'Terrific Tuesday' deal →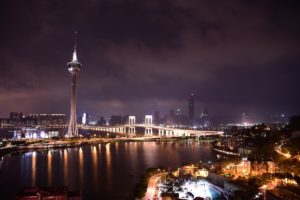 Macau (TAN): A debate request from Macau legislator Sulu Sou Ka Hou on the issue of overtourism in the city has been accepted by the Macau Legislative Assembly, although a date has yet to be confirmed.
Sulu Sou, 27, is Macau's youngest ever-elected lawmaker. He was voted into the Macau Legislative Assembly in 2017.
The request, which was filed by Sou on February 27, argued that if Macau continually expands the volume of passengers coming into the city, there will be a "negative impact" on the daily lives of residents, and also risk the quality of local tourism experience. Continue reading Macau lawmakers set to discuss overtourism →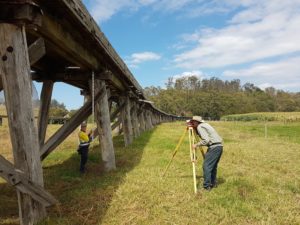 Melbourne (TAN): The longest timber rail bridge in Victoria, Australia, is on the brink of collapse and a group of people are campaigning to restore the century-old structure. Trains have not travelled across the Snowy River rail bridge, near Orbost in far Gippsland, since 1987, and the bridge is in a shambles.
But Save the Snowy Rail Bridge Committee believes restoring the bridge and expanding the local rail trail, four-and-a-half hours east of Melbourne, would also save Orbost, which has suffered from drought and the demise of the local timber industry. The group wants the restored bridge to be used as a walk and cycleway as part of the East Gippsland Rail Trail.
Orbost is a historic tourist town in the shire of East Gippsland, Victoria, Australia, 375 kilometres east of Melbourne and 235 kilometres south of Canberra where the Princes Highway crosses the Snowy River. Continue reading Community rallies to restore defunct rail bridge in Australia →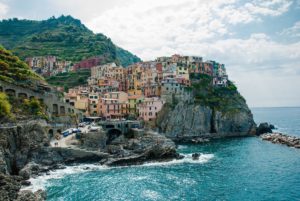 Cinque Terre, Italy (TAN): Tourists at Cinque Terre in the Italian Riviera wearing inappropriate footwear could face fines up to EUR 2,500 this year because the authorities are tired of rescuing people from the precarious hiking trails wearing flip-flops despite signage advising tourists otherwise.
"The problem is that people come here thinking they are at the seaside, but the paths above the villages are like mountain trails," Patrizio Scarpellini, the head of the Cinque Terre national park, told Italian media.
According to a report in The Local Italy, the authorities will distribute leaflets and put up posters advising people against wearing flip-flops, pumps or other flat-soled shoes on the trails at Cinque Terre. Officials will also be checking visitors' footwear before they start slapping fines. Continue reading Up to EUR 2,500 fine for wearing flip-flops at Cinque Terre, Italy →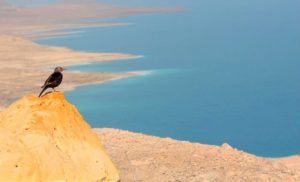 Jerusalem (TAN): The government of Israel is making efforts to preserve and save its biggest tourist attraction – Dead Sea.
According to a report in Xinhua, 70 per cent tourists who visit Israel come to see the Dead Sea, which is now drying up at an alarming rate.
New hotels and resorts are coming up along the coast to cater to the huge number of tourists but the irony is the seawater is quickly receding. The water body, which used to be one single stretch, is now dotted with islands.  Continue reading Israel makes efforts to save Dead Sea, which is drying up →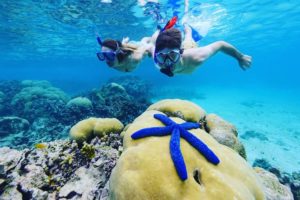 Honiara, Solomon Islands (TAN): Tourism Solomons CEO Josefa 'Jo' Tuamoto has expressed grave concern over the impact of the oil spill continuing to flow from a grounded bulk carrier on the pristine Rennell Island.
He said he was worried about its impact both on the local community and the country's tourism prospects.
Rennell Island appears as a tiny dot in the vast South Pacific that lies at the southern tip of the Solomon Islands. The island is part of the Solomon Islands archipelago. Rennell and Bellona islands, both of which are inhabited, make up the Rennell and Bellona Province of the Solomon Islands. Continue reading Oil spill threatens Solomon Islands ecology and tourism →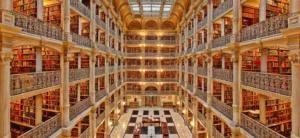 Baltimore, US (TAN): Book tourism is a thing. And a great place to indulge in it is the city of Baltimore in eastern US.
Way back in 1987, the mayor referred to Baltimore as 'the city that reads'. In an article, book discussion website Book Riot says that tag is still relevant. The city has several havens where book lovers could spend hours and hours.
If you love reading, here's why you should go to Baltimore and do a bit of book tourism. Continue reading Try book tourism in Baltimore, US →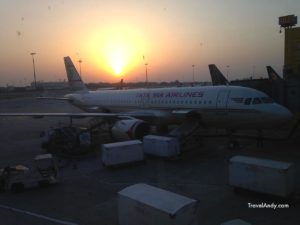 New Delhi (TAN): India-based carrier Vistara will offer free sanitary napkins upon request to women flyers on board starting today on International Women's Day.
The #PadsOnBoard initiative will make Vistara "the first Indian airline to offer sanitary pads on flights within India", the airline claimed.
The service will be available on all flights across Vistara's domestic network. Continue reading Vistara to offer sanitary napkins on board to celebrate Women's Day →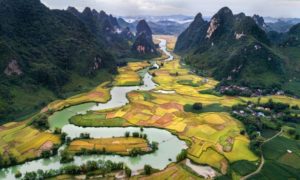 Hanoi (TAN): For the citizens of as many as 80 countries (as of February 2019), getting a Vietnam tourist visa is fairly simple and can be done online.
Here is all you need to know to get a single-entry Vietnam tourist visa for 30 days.
[ALSO READ: Uganda take Bollywood route to promote tourism]

You can apply for the visa online if you are a citizen of one of the following 80 countries:  Continue reading Vietnam tourist visa process: It's simple and fully online →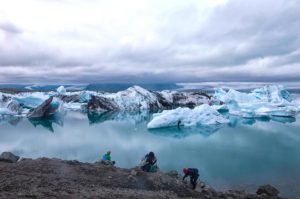 Reykjavik (TAN): The tourism industry is not happy with the Iceland government's recent announcement that it would continue whaling for another five years, Quartz reported.
Iceland has witnessed a tourism boom over the past several years, especially with the hit TV series Game of Thrones showing its breathtaking landscapes. In 2016, tourism revenue for the first time outstripped that of fishing.
With the tourism growth already showing signs of stabilising, the industry doesn't want anything else to slow growth. The Icelandic Travel Industry Association argues while Iceland's "market for whale meat is Japan, Norway and the Republic of Palau", the country's tourism market "is the entire globe". Continue reading Continued whaling may repel tourists, fears Iceland tourism industry →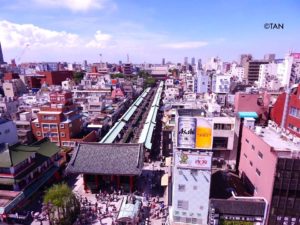 Tokyo (TAN): Accessible tourism is increasingly gaining popularity in an ageing Japan, says The Japan Times.
Such tourism aims to bring into its fold everyone regardless of age, disability, nationality and other factors that hinder traditional travel activities. Japan has a law that aims to end discrimination against people with disabilities.
Launched in 1995, the Tokyo-based SPI (Japan) Inc. arranged 450 accessible (also called universal) tours in 2018. These tours are conducted by "travel helpers", "who have nursing-case skills and a basic knowledge of travel-related services". Continue reading Accessible tourism gains popularity in ageing Japan →