All posts by Andy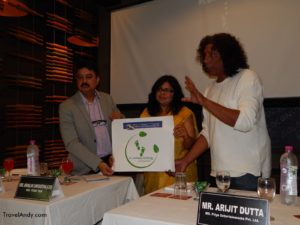 April 21 (TravelAndy): The government of Sikkim, a 7,096sqkm state nestled in the Himalayas in northeastern India, is developing backpacker-friendly homestays around an upcoming adventure eco-resort in the midst of the Temi tea garden.
In what is being touted as then first public-private partnership with a non-Sikkimese partner in this sector, West Bengal-based Priya Entertainments has signed an agreement with the Sikkim government, which owns the Temi tea estate, for the resort project.
The King of Sikkim had established the Temi Tea Estate over 376 hectares with elevation between 4,800 and 6,400 feet to provide employment to Tibetan refugees. Among India's smallest states, the land-locked Sikkim has Tibet in its north and east, Bhutan in its east, Nepal in its west and the Indian state of West Bengal in its south.  Continue reading Adventure eco-resort amid tea garden in Sikkim →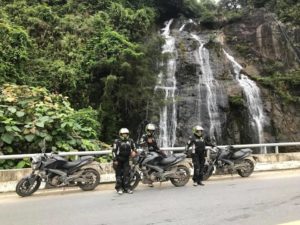 April 10 (TravelAndy): Four women from Hyderabad in India recently completed a 17,000km road trip on motorcycles that saw them travel through 15 Indian states and six foreign countries.
With the objective to promote tourism and road trips in India, Shilpa Balakrishnan, Piya Bahadur, Shanti Susan and Jai Bharathi had left Hyderabad on their Bajaj Dominar motorcycles on February 11, said reports.
Apart from India, the four travelled through Bangladesh, Myanmar, Cambodia, Laos, Thailand and Vietnam as part of the trip, which was named Road to Mekong. Continue reading Four women bike 17000km through SE Asia →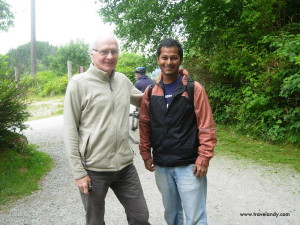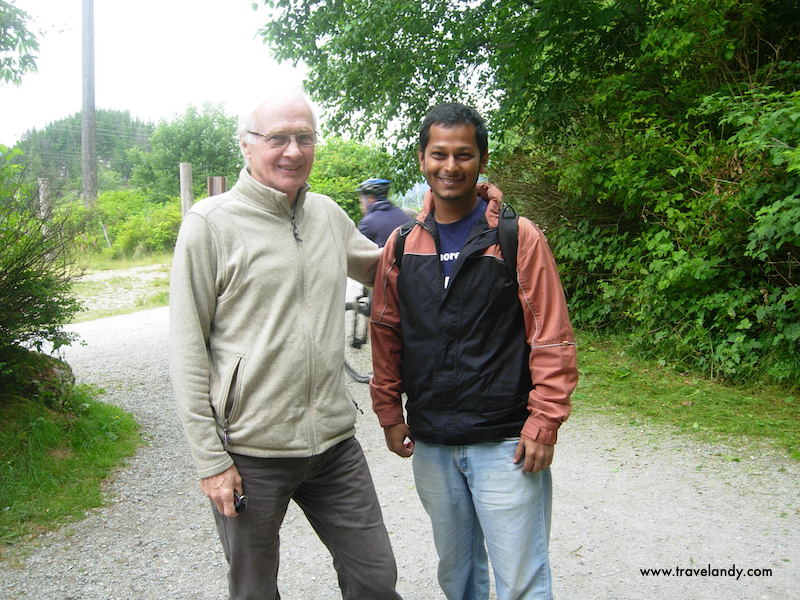 Have you come across this news where a Reddit user realised she had forgotten her passport at a Kyoto hotel when she was in Tokyo and had to take a flight out of the city only a few hours later?
The woman posted on Reddit and asked if anyone could help her. A random stranger did.
The man, who was in Osaka, took a train to Kyoto, collected the passport, and got on the next Shinkanshen (bullet train) to Tokyo. Continue reading There are a lot of good people around →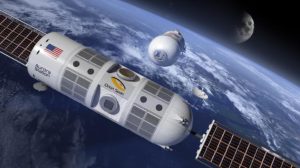 April 9 (TravelAndy): The world's first luxury space hotel will launch late in 2021 and start welcoming guests the following year.
For a cool USD9.5 million, you can book your space adventure on the Aurora Station from where you can see 16 sunrises (and sunsets) in a single day for the hotel will orbit the earth every 90 minutes.
Reports said the hotel will be able to accommodate six people at a time, including two crew members. The USD9.5 million is the all-inclusive price for a 12-day trip, said reports.  Continue reading Luxury hotel to open in space →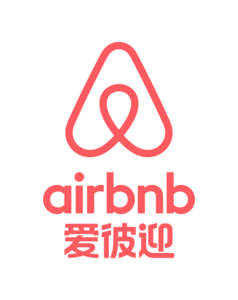 March 30 (TravelAndy): Home-renting service provider Airbnb will now automatically send host and guest details to the Chinese government agencies, reports said.
The rule applies from Friday, March 30, 2018.
Airbnb hosts in China received en email from the company on March 28 saying the company was going to do this to follow local rules.
"Like all businesses operating in China, Airbnb China must comply with local laws and regulations, including privacy and information disclosure laws," it said. Continue reading Airbnb China to disclose host & guest info to govt →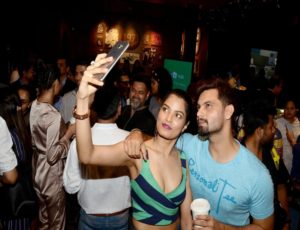 March 22 (Notintown.net): American coffee house chain Starbucks has finally opened its stores in Kolkata in a star-studded gathering yesterday.
Starbucks, which has kept its feet in Kolkata for the first time, opened three stores on the same day.
Kolkata has joined the list of Indian cities where 113 stores of Starbucks operates through a network of 1,700 partners. Continue reading Starbucks debuts in Kolkata, opens three stores →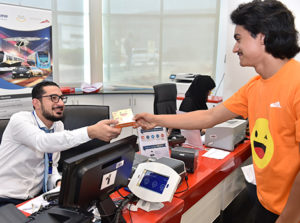 March 21 (TravelAndy): The Roads and Transport Authority (RTA), Dubai, has run a host of diverse activities in support of the International Day of Happiness, coinciding with 20th March every year. Also, passengers at the Dubai airport were surprised with General directorate of Residency and Foreigners Affairs on Tuesday welcoming them with the title 'Welcome to the Happy UAE' with a smiley face design stamp on their passports.
Events targeted the RTA employees, mass transit users, parking inspectors and drivers. Chocolate boxes were distributed to 1,600 employees, together with messages that inspire positivity and spread happiness & fun. Continue reading Dubai stamps passports with smiley on Happiness Day →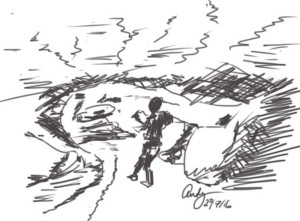 March 20 (TravelAndy): The world's longest sandstone cave has been found in India's Meghalaya state, Hindustan Times reported.
At 24,583 metres, the cave called Krem Puri, was measured between February 5 and March 1, 2018.
The second longest cave is Cueva Del Saman in Edo Zulia, Venezuela — a quartzite sandstone cave that is 18,200 metres long. Continue reading World's longest sandstone cave found in India →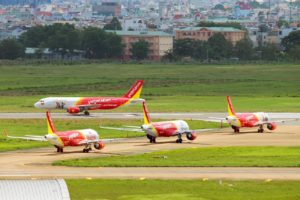 March 19 (TravelAndy): Vietjet is set to make Brisbane its first Australian long haul destination following the signing of a Memorandum of Understanding (MoU) between the airline and Brisbane Airport Corporation (BAC), Queensland, Australia.
Scheduled to commence in 2019, the non-stop service between Ho Chi Minh City and Brisbane is expected to boost trade integration and exchange.
The signing ceremony which took place in Sydney was witnessed by Vietnam Prime Minister Nguyen Xuan Phuc and other senior leaders of Vietnam and Australia. During which, Vietjet also signed a MoU worth US$609 million with Investec Bank PLC to finance the purchase of five Airbus A321 aircraft at manufacturers' list price. Continue reading VietJet to fly to Brisbane, Australia →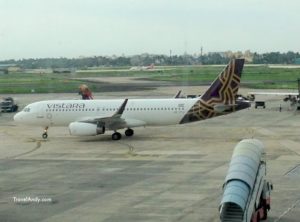 March 8 (TravelAndy): Air India, Air India Express, SpiceJet and Vistara are among the flights that are operating all-women crew flights on the occasion of International Women's Day on Thursday.
"All women-crew flights will take off from Kochi, Kozhikode, Thiruvananthapuram, Chennai, Mangalore, Mumbai and Delhi on Thursday," Air India Express, the budget arm of Air India, said in a statement.
Vistara is offering complimentary one-class upgrade to all solo women flyers, subject to availability upon check-in. The airline is also offering priority boarding to all women travellers, among other benefits. Continue reading Indian airlines celebrate women's day →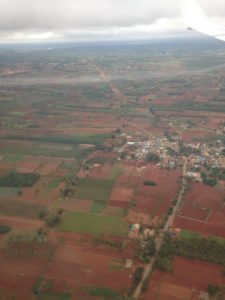 March 6 (TravelAndy): If times equals money for you, consider taking the 15-minute helicopter ride to the Bangalore airport from the city instead of spending close to two hours getting there by road, said reports.
Thumby Aviation started India's first helicopter taxi service with a Bell in Bangalore earlier this week.
The ride costs INR3,500 plus GST and this includes pick up and drop to the airport terminal from the helipad.
For now, the services are available from 06.30 to 09.30 and from 15.00 to 18.15 between the Kempegowda International Airport and Electronic City.  Continue reading India's first helicopter taxi launches in Bangalore →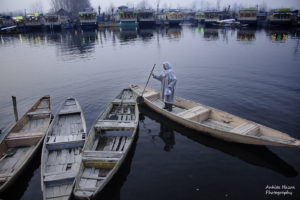 March 4 (TravelAndy): The Tulip Garden in Srinagar has added 50 varieties of flowers and north India's Jammu and Kashmir state government expects a boost in tourist inflow because of that, said The Kashmir Monitor.
The garden, which has 1.25 million tulips, is set to open by the end of March.
"We have received calls from Bombay, Bangalore and Karnataka. People from outside states are confirming about the opening of Tulip garden. They want to visit the garden," the state's floriculture director said, the report added.