All posts by Andy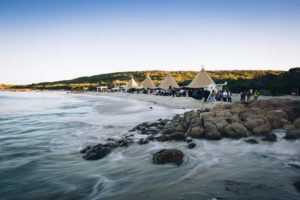 July  20 (TravelAndy): Margaret River Gourmet Escape will return this November (16 to 18) for the seventh annual instalment of the extraordinary festival of food and wine, described by returning star Nigella Lawson as an 'astonishing' event in a 'magical' destination.
Having fallen in love with the Margaret River region when she attended the event in 2016, Nigella will take part in a series of events over the festival weekend including the iconic Gourmet Beach BBQ (Friday November 16, Lunch and Dinner), Nigella's Tea Party at Howard Park Winery (Sunday November 18), as well as appearances and a book signing at the Gourmet Village at Leeuwin Estate (Saturday November 17 and Sunday 18).
Not alone in her affection for the event, other returning stars include crowd-favourites Rick and Jack Stein, Tetsuya Wakuda, Matt Stone, Jo Barrett, Mitch Orr and Guy Grossi, who'll be joined by an impressive line-up of new talent, to host over 45 events in more than 25 unique and breathtaking locations. Continue reading Nigella Lawson returns for 2018 Margaret River Gourmet Escape →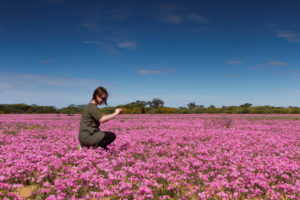 July 19 (TravelAndy): There's never been a better time for travellers to plan a springtime wildflower holiday to WA, with recent rainfall indicating a bumper wildflower season in parts of the State.
WA's wildflower season is the largest flower show on Earth and a true spectacle of colour. With more than 12,000 species, more than 60 per cent of which are found nowhere else in the world, they colour the landscapes from coast to forest and city to outback.
The six-month flowering season begins in the north in June on the vast outback plains of the Pilbara, Goldfields and Coral Coast where vibrant blooms contrast with pindan earth, rugged canyons and turquoise sea. Continue reading Western Australia set for a bumper wildflower season →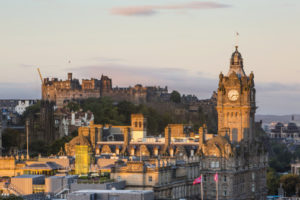 July 18 (TravelAndy): Breathtaking scenery and landscapes are the prime reasons for people to visit Scotland for the first time, VisitScotland has cited research as saying.
Twitter users, as part of a recent campaign to suggest places for former US First Lady Michelle Obama to visit in Scotland, have suggested several places and activities that could be perfect in the itinerary of a first-time visitor to Scotland.
Here's a list of to-dos that could you help you plan your first Scottish getaway. Continue reading Recommendations for your first Scotland trip →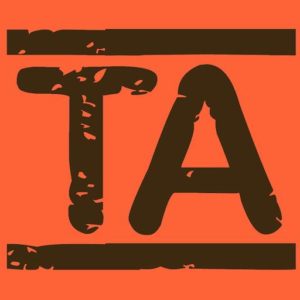 July 16 (TravelAndy): Several residents of  the Innarsuit village in Greenland have been removed to safety after an iceberg rising 300 feet above the water floated close to it.
There are fears that chunks of ice breaking from the iceberg could flood the village.
Reports quoting local residents said though they were used to seeing big icebergs in the area, one quite this big isn't common. Continue reading Giant iceberg triggers evacuation of Greenland village →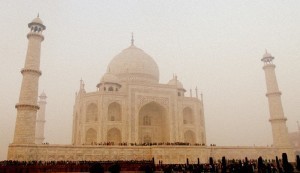 July 16 (TravelAndy): A scheme by the Indian government to provide free SIM cards to foreign tourists has been stopped, reports said.
The government feels the facility is "unnecessary" in the age of social media widely available Wi-Fi.
India will however, continue to run the 24X7 Tourist Helpline 1800111363 in 12 languages.  Continue reading No free SIM cards for foreign tourists to India →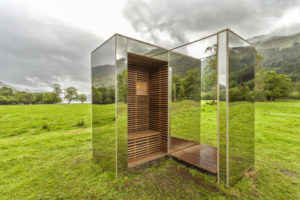 July 14 (TravelAndy): A new audio tour is set to bring art and architecture to life in the Loch Earn region.
The unique BLiSS trail links the villages of Balquhidder, Lochearnhead, Strathyre and St Fillans through a series of art and architecture installations.
Developed by the Loch Earn Tourism Information (LETi) Group, the trail received the Innovation in Tourism award at the 2018 Scottish Thistle Awards National Final in March. LETi has worked in collaboration to develop the new audio trail with Geotourist, which sponsored the category. Continue reading Audio tour boost to tourism in Loch Earn, Scotland →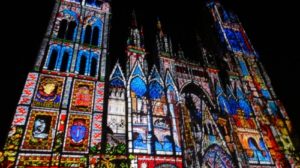 July 13 (TravelAndy): It's that time of year when the sun sets late, temperatures are mild, and it's perfect weather to watch an outdoor sound and light show.
Here is a list of some awesome show on in Normandy this summer.
ROUEN
Every summer, hundreds of thousands of spectators line the square in front of Rouen cathedral to watch the facade come to life. This season, your eyes are sure to light up when you see the spectacular visuals narrating the story of William the Conqueror. The second show features the myth around Joan of Arc, Rouen's most iconic figure.
From 15 June to 22 September 2018 at nightfall. Free! Continue reading Sound and light shows to see in Normandy this summer →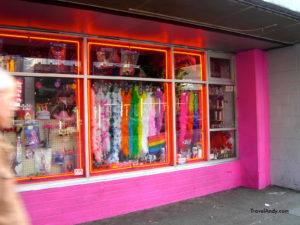 July 12 (TravelAndy): Vancouver is home to a large number of international events that celebrate diversity and the LGBTQ2+ community.
Here are some of them taking place over the next few months.
The Really Gay History Tour
July 3 – October 28, Sundays
Explore from downtown to the historic Davie Street Village with Forbidden Vancouver to discover the stories, landmarks, and icons of Vancouver's LGBTQ2+ community. Guests will visit the sites of police raids, bookstore bombings, the "Kiss-Ins" of Granville Street, Imperial Court coronations, and the gayest beer parlour in town. It's a 2.5 hour long adventure into the stories of a community that fought back against oppression, police brutality and media hate campaigns to make Vancouver today one of the most queer friendly cities in North America. Continue reading Vancouver's Rainbow events schedule →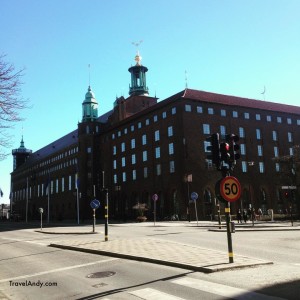 July 11 (TravelAndy): Sweden might be an expensive country, but it is possible to travel there on a budget, says a report in The Local.
When it comes to food, buying it from the supermarket or from street vendors is a significantly cheaper alternative to restaurants. Also, it makes sense to prefer hostels that have breakfast included in the price.
Also, since tap water is safe to drink, make use of that instead of buying bottles.
Sweden allows you to camp anywhere in the country as long as you do not disturb the neighbours. So, getting around in a campervan could be a great idea. Also, prefer hostels over hotels because the former come way cheaper. Continue reading Backpacking in Sweden doesn't have to be expensive →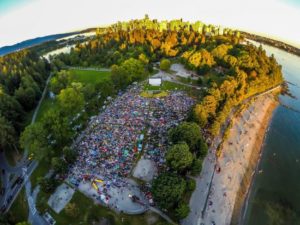 July 10 (TravelAndy): Shake out your favourite outdoor blanket and start planning what to bring in your picnic basket because one of the most hotly anticipated events of the summer is coming back to Vancouver this July and August!
Every Tuesday night during the summer, free outdoor movies are screened in the picturesque setting of Stanley Park. Thousands of people flock to Ceperly Meadows (near second beach pool) to gather together, munch on some popcorn, and enjoy the experience of watching a classic movie under the stars on a four-story high inflatable screen.
The schedule for the 2018 outdoor movies in Stanley Park has been released, and it's full of family-friendly flicks, classic comedies, and more… Check out what's in store for the 2018 summer season every Tuesday till August 21st in the list below: Continue reading Enjoy free outdoor movies at Stanley Park, Vancouver →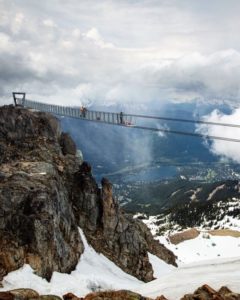 July 9 (TravelAndy): If you've already managed to face your fears while crossing Vancouver's iconic Capilano Suspension Bridge and are looking for a new challenge, you're in for a treat! This summer, a new 427-ft-long (130 metre) suspension bridge will be opening at the peak of Whistler Mountain.
This suspension bridge is located at an elevation of about 7,200 ft above sea level, making it one of the highest elevated suspension bridges in the world. Located a 2-hour drive away from Vancouver, it may be worth the day trip!
Vancouver and the surrounding areas are no strangers to suspension bridges. If you want to make a day of it, consider making an effort to complete the "suspension bridge trifecta" complete with a trip to Capilano Suspension Bridge, the Sea to Sky Gondola Suspension Bridge, and now – the suspension bridge at the peak of Whistler. Continue reading New suspension bridge opening at Whistler →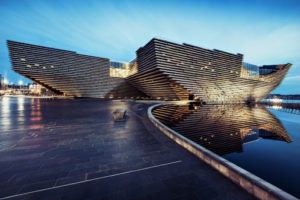 July 8 (TravelAndy): The eagerly anticipated opening of V&A Dundee was among the experiences highlighted to travel trade and airline contacts during a visit to Japan by Scottish Cabinet Secretary for Culture, Europe and External Affairs, Fiona Hyslop.
The renowned attraction, which will open on Dundee's waterfront in September, marks a unique opportunity to position Scotland as a place to live and work, study, invest and visit to Japanese visitors, the Cabinet Secretary has said.
The stunning structure, designed by acclaimed Japanese architect Kengo Kuma – who also designed the 2020 Olympic Stadium in Tokyo – is expected to attract 350,000 visitors each year. It is the first V&A museum to be created outside of London and has become a valuable addition of Scotland's cultural offering. Continue reading V&A Dundee opening strengthens Japan & Scotland links →