All posts by Andy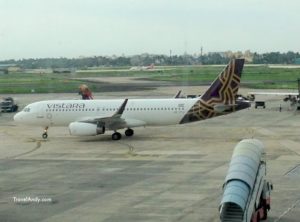 March 8 (TravelAndy): Air India, Air India Express, SpiceJet and Vistara are among the flights that are operating all-women crew flights on the occasion of International Women's Day on Thursday.
"All women-crew flights will take off from Kochi, Kozhikode, Thiruvananthapuram, Chennai, Mangalore, Mumbai and Delhi on Thursday," Air India Express, the budget arm of Air India, said in a statement.
Vistara is offering complimentary one-class upgrade to all solo women flyers, subject to availability upon check-in. The airline is also offering priority boarding to all women travellers, among other benefits. Continue reading Indian airlines celebrate women's day →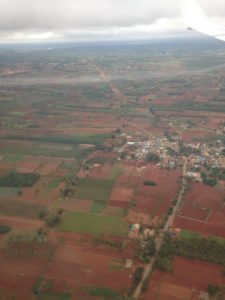 March 6 (TravelAndy): If times equals money for you, consider taking the 15-minute helicopter ride to the Bangalore airport from the city instead of spending close to two hours getting there by road, said reports.
Thumby Aviation started India's first helicopter taxi service with a Bell in Bangalore earlier this week.
The ride costs INR3,500 plus GST and this includes pick up and drop to the airport terminal from the helipad.
For now, the services are available from 06.30 to 09.30 and from 15.00 to 18.15 between the Kempegowda International Airport and Electronic City.  Continue reading India's first helicopter taxi launches in Bangalore →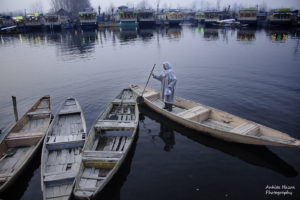 March 4 (TravelAndy): The Tulip Garden in Srinagar has added 50 varieties of flowers and north India's Jammu and Kashmir state government expects a boost in tourist inflow because of that, said The Kashmir Monitor.
The garden, which has 1.25 million tulips, is set to open by the end of March.
"We have received calls from Bombay, Bangalore and Karnataka. People from outside states are confirming about the opening of Tulip garden. They want to visit the garden," the state's floriculture director said, the report added.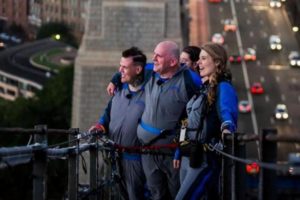 March 3 (Notintown.net): Writing their names in history books, Warren Orlandi has married his partner on the top of Sydney Harbour Bridge of Australia, media reports said.
Orlandi and Paul Phillips tied the nuptial knots on Thursday.
It was for the first time that a gay couple married on the iconic bridge.
"Today's journey of more than 1000 steps is one chapter of a much bigger journey for us finding each other and this is an unforgettable moment in a very special place that we get to share with our loved ones," Orlandi was quoted as saying by The New Daily. Continue reading Sydney Harbour Bridge hosts first same-sex marriage in Australia →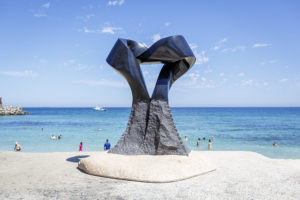 March 1 (TravelAndy): A floating stainless steel rock sculpture, over two meters high and four meters long, will float off Perth's Cottesloe Beach as part of the iconic Sculpture by the Sea event.
Created by this years invited international artist, leading Chinese sculptor Zhang Wang – famous for his stainless steel sculptures – it is set to be one of the key attractions at the event.
Sculpture by the Sea is one of Perth's largest free public events, and sees Cottesloe beach transform into a sculpture park with more than 70 sculptures on display from Australia and the world, and will run from March 2 to 19. Continue reading Sculptures by the sea in Perth →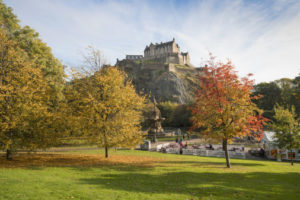 February 26 (TravelAndy): The Association of Scottish Visitor Attractions (ASVA) has announced that visits to its member sites rose dramatically in 2017, the fourth year running that an increase in numbers has been recorded.
ASVA, which represents the interests of the key visitor attractions sector in Scotland, has over 450 members comprising some of Scotland's most popular and iconic castles, galleries, museums, historic houses, heritage sites, wildlife parks, gardens and leisure attractions.
Analysis of statistics submitted by 232 of the organisation's member sites for its annual 'Visitor Trends Report' confirms that over 30 million visits were made to those sites in Scotland in 2017, a rise of 9.7% over 2016 figures. The increase comes on top of a 6% rise in 2016, which itself followed a 3.4% rise in 2015, confirming once again that visitor attractions in Scotland are enjoying a period of sustained growth. Continue reading 2017: Great year for Scotland tourism →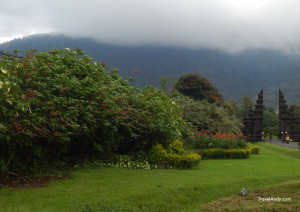 February 24 (TravelAndy): Indonesia intends to promote 10 new tourist destinations as "the new Bali", the South China Morning Post said.
The beautiful beaches and picturesque rice fields attract millions of tourists to Bali every year and Indonesia intends to cash in on the island's popularity through this tourism promotion exercise. (ALSO READ: My 2016 prediction on Bali is coming true now)
Indonesia, which is looking to increase it's tourism revenue from 4 per cent of the country's GDP in 2014 to 20 per cent in 2019, is looking at China to be its major investor in this initiative. Chinese tourists outnumbered Australians for the first time in Indonesia in 2017 and the archipelago nation expects this trend to continue. Continue reading Indonesia to promote 10 'new Balis' →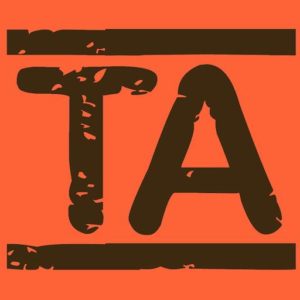 February 23 (TravelAndy): Ukraine will develop tourism near the destroyed Chernobyl nuclear power plant, reported Xinhua.
Quoting the Ukraine's state agency for the Chernobyl zone management, the report said a new hotel and an information centre for tourists will be opened in Chernobyl.
New routes will also be developed for visitors' access to interesting sites in the area. Continue reading Ukraine plans Chernobyl tourism push →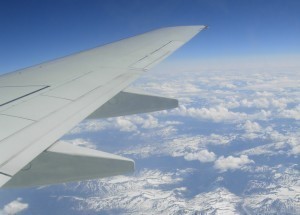 February 22 (TravelAndy): International tourists are returning to Tunisia after a lull since the 2015 terrorist attacks that killed 60 visitors.
"We aim to receive eight million tourists this year with strong booking rates from European customers and other new customers," reports quoted the country's tourism minister Salma Loumi as saying. "The return of British tourist is very good signal for us."
In 2015, a gun attack on a Sousse beach left 39 tourist dead and another attack at the Bardo National Museum in Tunis that killed 21. The country's tourism sector took a big hit after that as major European tour operators withdrew their tours. Continue reading Fears abate, tourists return to Tunisia →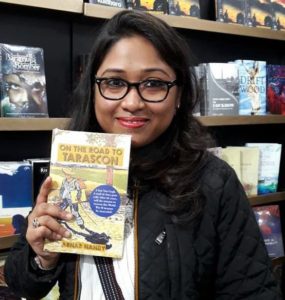 Travelling to Kashmir has always been on my bucket list and this time I finally made it!
I'd always heard Kashmir was a land of magic that exhibits diverse beauty in different seasons. So I planned to start with winter, the season of of white bed of snow, chilling breeze and multiple-layered cloths and traditional Kangri hidden under Pheran (a traditional knee-length cloak).
After I reached India's northernmost state, the first flavour of Kashmir I took in was with the sip of Kehwa, traditional Kashmiri green tea in my hotel located in an alley close to Dal Lake. I spent the day sailing around the lake.
Unlike other seasons, Dal lake during winter is not so colourful, but still it is mesmerising and equally absorbing. A blanket of mist covers the lake and from it emerges colourful Shikaras captained by the local people, whose lives are very much dependent on this beautiful lake. Sailing the Dal lake it a must-do when you're in the area. Sailing through Dal lake in winter is like removing layers of fog one after the other and going closer to a refreshing beauty of its floating vegetable market and wood crafted houseboats. Continue reading Why you should visit Kashmir in winter →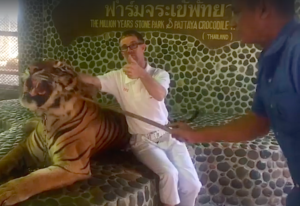 December 23 (TravelAndy): An attendant of a tiger at a zoo near Thailand's popular tourist destination Pattaya has been transferred after he was seen poking a chained tiger to make it road for visitors.
A video that has gone viral on social media shows people posing with a chained tiger to take photographs. Armed with a stick, this attendant is seen poking the tiger in the head to make it road for all the visitors.
The video earned a lot of criticism and has brought under the scanner the condition of animals at Thai zoos. Continue reading Furore over tiger poke video →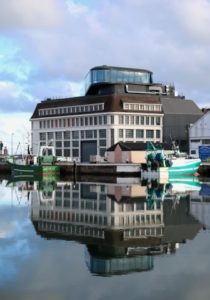 December 22 (TravelAndy): At the heart of the Alabaster Coast, the Musée des Pêcheries is the latest museum to open in Normandy. Covering 5000 square metres, it explores the long history of fishing in Fécamp and in Normandy, along with exhibits from local traditions and history. All aboard!
Located on the port, the Musée des Pêcheries is housed in the town's historic fish-drying warehouses, which have been completely refurbished and modernised.
The museum explores five themes over 5000 square metres: sealife, history, fine art, childcare and ethnography. Visitors will discover paintings, ship models, traditional fishing gear, porcelain and even ivory art pieces on five floors. Continue reading New fishing museum in Normandy →