All posts by Andy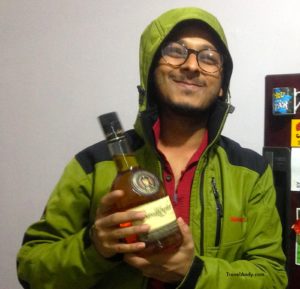 I have only been in Gujarat four days and it's been good to me so far. I'm staying in the northern part of Ahmedabad and I love the smooth, wide roads and less traffic. But let me get to the point.
In this west Indian state, most people stay away from non-vegetarian food and there exists a ban on alcohol.
Before you decide to never come here, let me tell you non-vegetarian food is not hard to access and tourists are eligible to buy alcohol in the state in a totally legal way. I will, in this post tell you the story of how I legally bought alcohol in Ahmedabad. Continue reading Visitors can buy alcohol in India's dry state Gujarat. Here's how →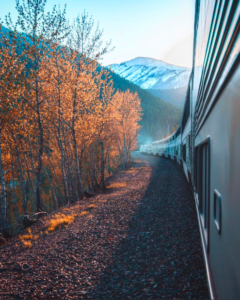 December 6 (TravelAndy): Amtrak has launched a deal offering rooms for two for the price of one for a select range of destinations across America. The offer is valid for journeys made between January 7 and May 23, 2019.
The sale is applicable for Amtrak's roomettes, private rooms with sleeping accommodations. Some of the other facilities include access to the Amtrak Metropolitan lounges, complimentary snacks and beverage, fresh bed linen and towels, Wi-Fi, showers, climate control, individual reading lights, work areas at some stations, as well as an attendant to look after the passengers' needs.
Large panoramic windows and spacious seating by day that can be converted into two individual beds at night ensure travellers can enjoy the beautiful landscapes from the comfort of their private rooms during the chilly winter nights or pleasant spring mornings. Continue reading Amtrak offers 2-for-1 roomettes for select US destinations →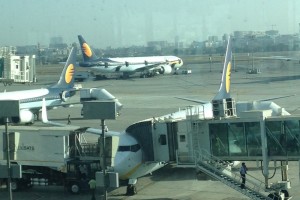 December 4 (TravelAndy): The cash-strapped Jet Airways on Monday announced it would stop free meals for most of its domestic economy passengers from January. The passengers, however, will be able to buy meals.
The cash-strapped airline has not been able to pay salaries to many of its employees since August. On Sunday, it had to cancel at least 14 flights after several pilots reportedly called in sick to protest against pending salaries.
"With effect from 7th January 2019, the airline will remodel and refresh its current set of in-flight offerings with an exciting range of ready-to-eat menu options comprising both food and beverage selections. These have been developed to offer guests greater choice and variety, suitably tempered to the palette of the fast-evolving traveler. Guests can choose from a wide selection of vegetarian and non-vegetarian meals and snacks on select flights. The availability of meals will continue to be governed by factors such as time and duration of the flight," a statement issued by the airline said. Continue reading Cash-strapped Jet Airways cuts down on free meals →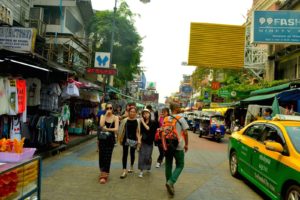 December 1 (TravelAndy): A large number of Indian tourists are making plans to visit Thailand now with the country making visa on arrival free for the citizens of several countries, including India, from November 15, 2018 to January 13, 2019.
It normally costs THB2,000 (approximately INR4,300) for Indian citizens to get a visa on arrival.
The move by the Thai authorities came with the intention to increase tourist inflow. Inspired by the results of this visa waiver, tour operators in Thailand have appealed to the government to extend to visa fee waiver till April to attract more tourists for the festival of Songkran, Bangkok Post reported. Continue reading Indians make use of Thailand visa fee waiver →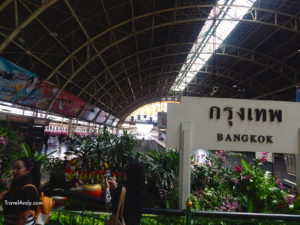 November 30 (TravelAndy): Tham Luang, the cave in Thailand's Chiang Rai province where 12 boys and their football coach were trapped in June, has become a big tourist attraction.
The incident had received huge attention from media around the world and even Elon Musk had offered to help. The rescue operation took 17 days.
With the number of visitors soaring since the caves reopened on November 16, the authorities are planning to set up a museum on the rescue operation, reports said. Continue reading Football team rescue site now a tourist hotspot →

November 28 (TravelAndy): Lithuania capital Vilnius is on a high since being named by Lonely Planet as one of its top destinations to visit in 2018. Consequently, it's no wonder the city's tourism department has been on a promotion overdrive.
The city is now getting ready to welcome visitors to its Christmas markets filled with stalls offering unique finds and the aroma of candied nuts that are a big thing in Vilnius.
For traditional Christmas entertainment, visit the two main Christmas markets in the city's main squares. For a modern and trendy Christmas filled with local designs and handmade gifts, check out the smaller pop-up markets. Continue reading Vilnius opens doors for Christmas visitors →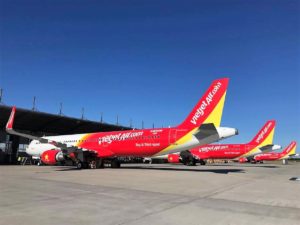 November 27 (TravelAndy): Vietjet is offering hundreds of free tickets and activities as part of its festival promotional campaign.
The airline's campaign is named "Love connection – Love is real touch" incorporates Asian countries and territories in Vietjet's network —  Vietnam, Japan, South Korea, Taiwan, Thailand, Singapore, Malaysia, Cambodia and China.
Participants throughout Asia can take part by sharing their love stories and expressing their desires and wishes to travel to one or more destinations. Stories should be in the form of an article of up to 1,000 words, accompanied by at least one picture. The love connection journey is specially designed for those who are passionate about travel and those interested in exploring and experiencing nature, culture and society. Continue reading Vietjet offers free tickets as part of festive promotion →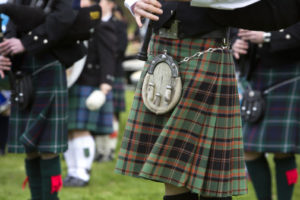 If Hogmanay shows the world anything, it is that the Scots know how to throw a party.
November 30th, St Andrew's Day, is a day when Scots come together to celebrate the patron saint and what it means to be Scottish. A whole host of events take place across the country, showcasing the very best of Scotland.
St Andrew's Fair Saturday, Scotland-wide
Scotland will be hosting a Fair Saturday for the first time ever. This began in Bilbao, Spain and is a global movement encouraging proceeds from events to go to causes promoting fairness and sharing around the world. Events will take place across Scotland on Saturday 1 December. Continue reading Celebrate Scottish traditions this St Andrew's Day →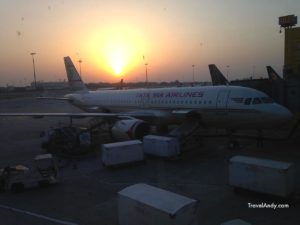 November 26 (TravelAndy): India-based airline Vistara is promoting Christmas flights on its recently-acquired retro-livery aircraft.
Vistara unveiled its 22nd aircraft on September 1, 2018, an Airbus A320neo, with retro livery (paint scheme). The aircraft is a tribute to JRD Tata, the founder of Tata Airlines and India's first commercial pilot.
Vistara is a joint venture of Tata Sons and Singapore Airlines.
Continue reading Vistara promotes Christmas flights on its Retrojet →

November 23 (TravelAndy): United Nations World Tourism Organization (UNWTO) has partnered with one of its newest Affiliate Members, real-world games developer Niantic, to enhance global tourism through the use of mobile augmented reality game experiences.
UNWTO will collaborate with Niantic, creators of Pokémon GO and Ingress Prime, to curate unique campaigns around the world that will build awareness for the Organization's Travel.Enjoy.Respect campaign, designed to enhance tourism's contribution to the United Nations' 2030 Agenda for Sustainable Development. Each activity will also be designed to inspire and support exploration, and promote safe and responsible gaming practices for players of all ages.
Niantic and UNWTO will work together to combine tourism and Augmented Reality technology for players to engage with real-world locations using Niantic's mobile games in a variety of ways. Niantic's games and global initiatives have brought millions of players from around the world together at real-world events that promote civic engagement and cultural diversity while highlighting local heritage. Continue reading Tourism experiences through real-world games →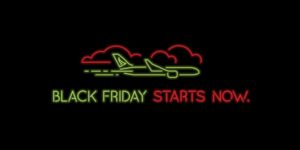 November 22 (TravelAndy): Cathay Pacific is offering up to USD1,000 off on Business Class as part of its Black Friday sale in US to Asia flights.
As part of the same promotions, the airline is offering up to USD500 off on Premium Economy Class seats.
Bookings need to be made online by November 27, 2018 for flights from January 1, 2019 to May 31, 2019. Continue reading Up to USD1000 off on Cathay Pacific business class →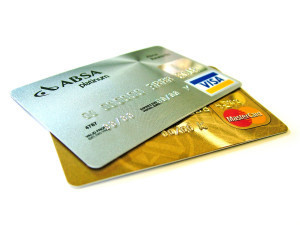 Credit cards. Those guys from the bank call all the time pestering you to take one. But you don't trust them of course.
You wonder what charges they will add to it. And your parents have never used credit cards. Any kind of debts are bad… and the credit card is the worst of them! You've heard enough stories.
As someone who has used credit cards for years, I will in this post attempt to demystify and de-demonise credit cards for you. If you have never used a credit card, read on to understand how credit cards work and how you can use them to your advantage without the risk of losing a single rupee. Continue reading Credit cards de-demonised: Why you should use them →