Kolkata-Bali quickest connection by AirAsia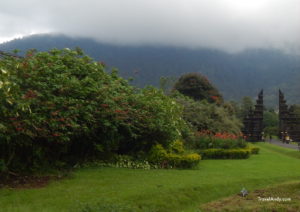 August 21 (TravelAndy): Indonesia AirAsia will start flights from Kolkata to Bali from October 2, 2017, the airline has said.
The flight will have a stopover at Kuala Lumpur, but the airline said passengers would not need to change aircraft. [ALSO READ: Indonesia visa for Indians]
This will be the fastest connection between the two places and give a great boost to tourism. [AlSO READ: Bali is set to become the next Bangkok for Indians]
The flight QZ511 will leave Kolkata at 02:25 and reach Kuala Lumpur at 08.50. It will depart from the Malaysian capital at 09:20 and reach Bali at 12:20.
The return flight, QZ 510, will leave Bali at 20:20 and land at Kuala Lumpur at 23:30. It will take off from there at 23:55 and reach Kolkata at 01:25.
AirAsia offers Kolkata-Bali tickets from INR5,999 
|
Ryanair winter flights boost for Irish tourism