Tag: food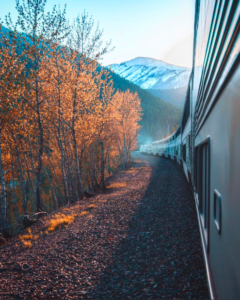 Washington DC (TAN): Amtrak will introduce snacks and beverage, along with a better view to passengers onboard the Winter Park Express, cruising between Denver and Winter Park in Colorado, from January 4 through March 31, 2019.
Amtrak will use its two-level Superliner Sightseer Lounge Car with windows running from the floor to the ceiling to ensure travellers get a stunning view of the Rockies.
Passengers can take the train on Saturdays and Sundays through March 31, and round trips on the first two Fridays of each month during the period, starting January 4. The number of round trips has been raised to 33.
Continue reading Eat, drink & enjoy great views on Amtrak Winter Park Express →