Eat, drink & enjoy great views on Amtrak Winter Park Express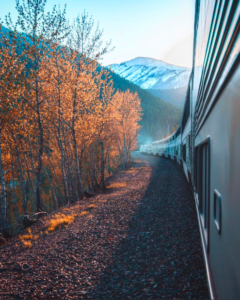 Washington DC (TAN): Amtrak will introduce snacks and beverage, along with a better view to passengers onboard the Winter Park Express, cruising between Denver and Winter Park in Colorado, from January 4 through March 31, 2019.
Amtrak will use its two-level Superliner Sightseer Lounge Car with windows running from the floor to the ceiling to ensure travellers get a stunning view of the Rockies.
Passengers can take the train on Saturdays and Sundays through March 31, and round trips on the first two Fridays of each month during the period, starting January 4. The number of round trips has been raised to 33.
Tickets for the service from Denver Union Station to Winter Park Resort start at USD 29 each way. Children aged between two and twelve can ride for half fare with each ticketed adult. Also, Amtrak and Winter Park Resort have arranged for easy booking of train, ski and lodging packages.
According to the schedule, the train will leave Denver at 0700 hours and reach Winter Park around 0900 hours, while the return trip will start from the resort at 1630 hours, and arrive at Denver Union Station at 1840 hours, local time.
Etihad Airways to fly Boeing 787 Dreamliner to Hong Kong
|
Queensland to get more Qantas flights