Eating out at Darjeeling: Three reviews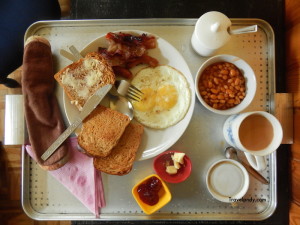 The food scene in Darjeeling is very exciting.
Before I went there, many of my friends who have visited the hill station had told me about the restaurants I should eat at. I followed their advice and checked out some of their recommendations.
Here's is what I though of three eateries in Darjeeling, which are certainly counted as among its most popular ones.
Keventer's
I found Keventer's more of a romantic idea associated with a visit to Darjeeling than about good food. From the reviews I read about it, there were many who complained of the extremely oily dishes and someone I know told me they had even found a fly in one of their sausages.
I decided to check it out myself.
I went to the terrace and found myself a seat. There were four iron chairs around my table and only one of them had a cushion to sit on. I sat there waiting for someone to come with the menu. No one came. Instead, a three-person group came, and when they did not find a table, asked a waiter to get cushions for the other chairs on my table and just sat there. That's when a waiter came to take my order after I hollered to one to give me a menu.
I saw people eating really greasy stuff around me and I decided to order a ham sandwich and hot chocolate. The waiter asked me if I was with the three of them, I said no.
A little while later, a table got empty and the trio moved there.
My food came after a while. It was extremely ordinary. I sat there munching on them and decided the open terrace was the only good thing about Keventer's.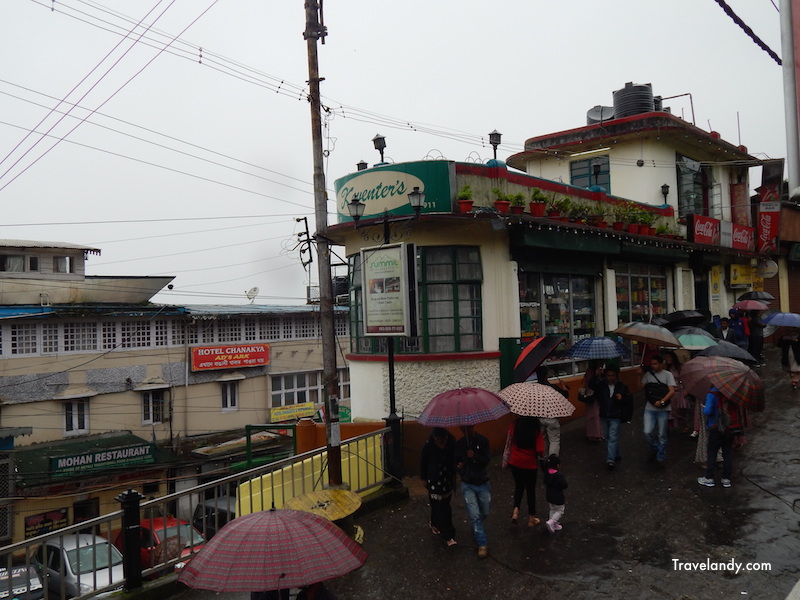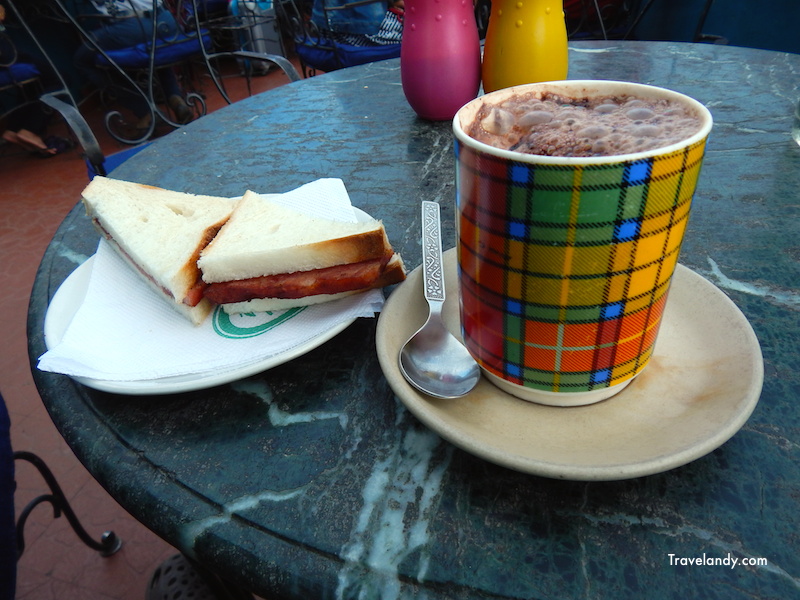 Glenary's
I'd heard about the famed beef steak and ordered it with potatoes on my first visit to the place. The service isn't awesome and since my friend was in a hurry, he went up to the waiters, got ourselves two menus and ordered it.
The beef steak turned out to be the best I'd ever had.
The meat was soft, the sauce flavourful and the potatoes and onion rings tasted great. I came back and tried the smoked beef a couple of days later. It was not as awesome, but not bad either.
They also have a bakery, where I had some nice pork rolls and chocolates.
I'd recommend a visit to Glenary's when you're at Darjeeling.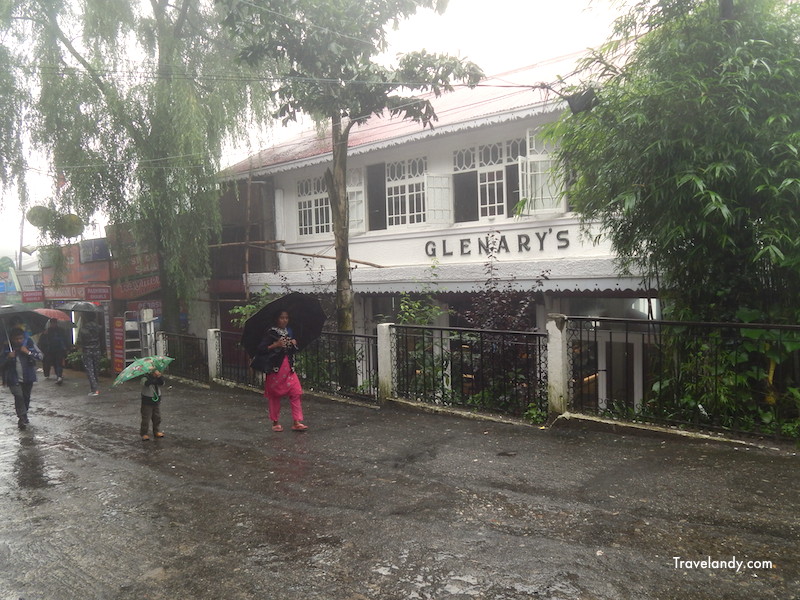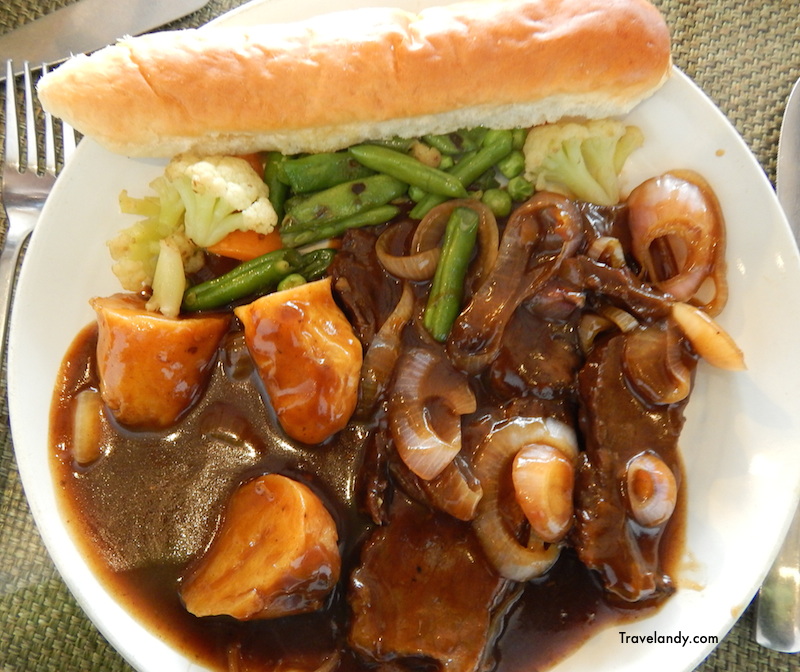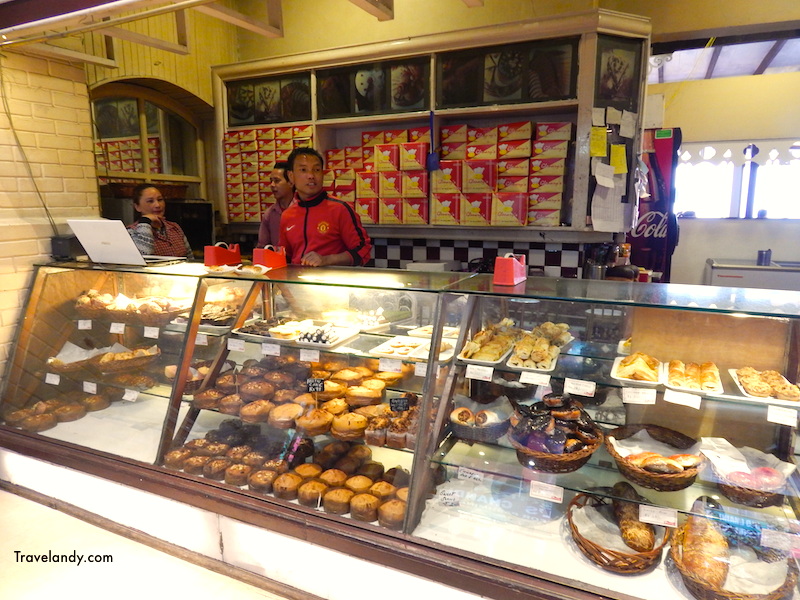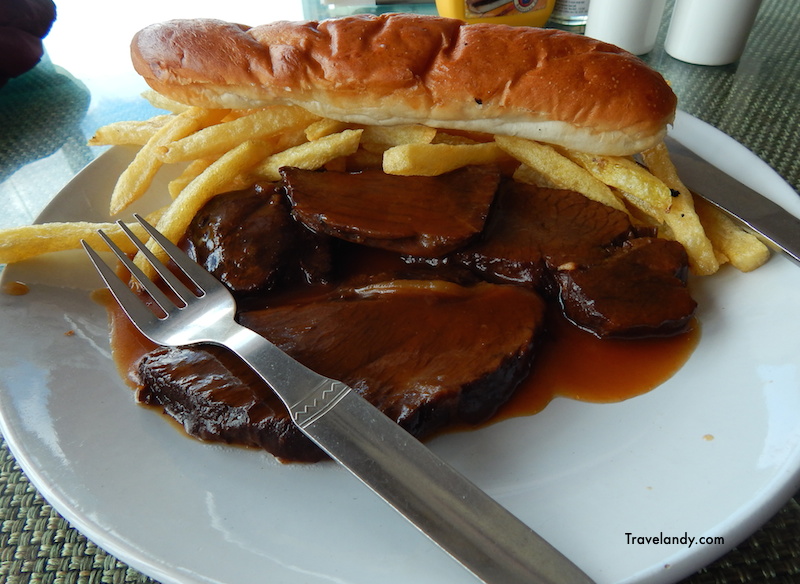 Kunga Restaurant
A couple of people had told me about this Tibetan restaurant. Good food and cheap. That was what had come across from their descriptions. I went there a couple of times.
I tried the Tibetan tea, which is regular tea but with butter and salt in it instead of sugar. I had pork curry and rice, which was delicious and filling.
But the thing I loved the most was dumplings in soup. It was this huge bowl and I was unsure if I could finish it. But it was so tasty that I finished it despite the fact that it made me really, really full and the hot spices made my nose water!
I could go back back to Darjeeling for that.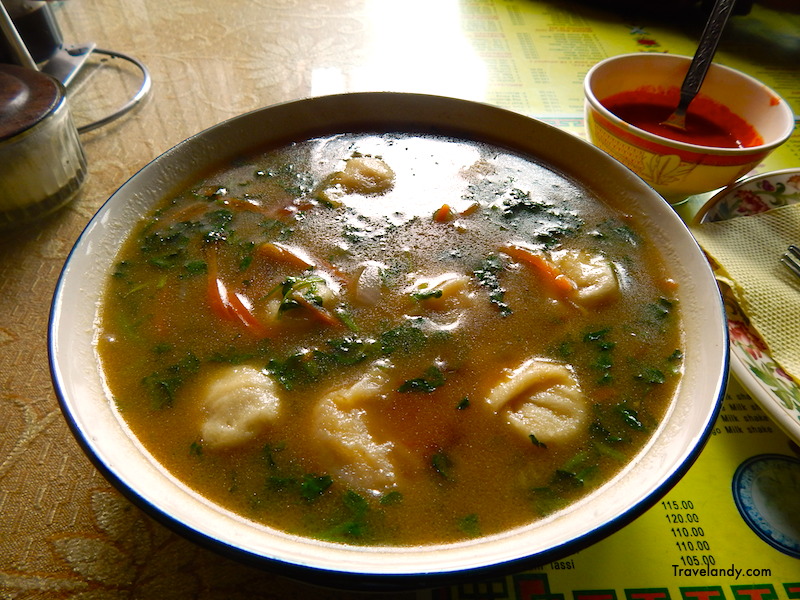 Check out the Darjeeling food video on the TravelAndy channel below!
How to make friends on the road
|
Ladakh is primarily about colours