Tag: Airbnb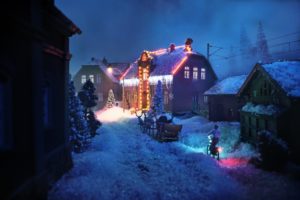 Hamburg (TAN): How tall are you? If the answer is two centimeters or less, you are in for a treat.
Airbnb and Miniatur Wunderland welcome guests who are two centimeters and under, to stay at the world's tiniest bed and breakfast in a small German town.
The classic two-storied redbrick German house, as tall as a lunchbox, is located in the tiny town of Knuffingen, right in the middle of Miniatur Wunderland. Miniatur Wunderland is a model railway attraction in Germany's Hamburg.
Continue reading Make a booking at the world's tiniest bed & breakfast →