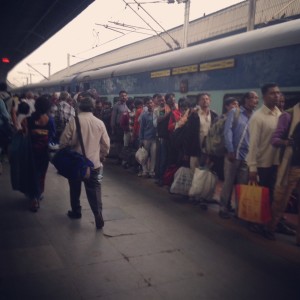 April 29 (TravelAndy)
: A pair of special trains will run between the pilgrimage destinations of Somnath in west Indian state of Gujarat and Puri, situated on the eastern coast of the country in Odisha.
Train No. 09207 Somnath – Puri (Weekly) Special train will leave Somnath at 07.20 every Saturday and reach Puri at 10.05  the next Monday from May 13 to July 1, 2017.
In the return direction, Train No.09208 Puri – Somnath (Weekly) Special train will leave Puri at 19.45 every Wednesday and reach Somnath at 21.00 hrs the next Friday from May 17 to July 5, 2017.
The train will have AC 2 tier, AC 3 tier, sleeper class and general second class coaches.
The train will halt at Veraval, Keshod, Junagadh, Jetalsar, Virpur, Gondal, Bhakti Nagar, Rajkot, Wankaner, Surendra Nagar, Ahmedabad, Nadiad, Anand, Vadodara, Bharuch, Surat, Nandurbar, Amalner, Jalgaon, Bhusaval, Malkapur, Shegaon, Akola, Badnera Jn, Wardha Jn, Nagpur, Gondia Jn, Raj Nandgaon, Durg, Raipur, Mahasamund, Kariar Road, Kantabanji, Titlagarh, Kesinga, Rayagada, Vizianagaram, Ichchapuram, Brahmapur, Balugaon and Khurda Road stations in both directions.
This will be the only train running between Somnath and Puri.