FairBnb offers sustainable alternative to Airbnb model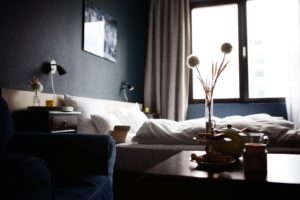 Bologna (TAN): A startup called FairBnB offers a model for "hosts and guests to connect for meaningful travel and cultural exchange, while minimizing the cost to communities" as an alternative to home-sharing platforms such as Airbnb.
FirBnB co-founder Sito Veracruz says the AirBnb model, which initially looked good for business, has disastrous effects on the lives of the local people.
"I think it's obvious that Airbnb contributes to gentrification," Veracruz told The Guardian. "It drives up real estate prices…Neighbourhood business that create ties between residents are replaced by businesses that only focus on tourists. Bike rental companies replace local grocery shops. And apartments that are continuously rented out to tourists are lost to people who want to actually live here."
Websites that offer short-term vacation rentals allow for affordable and unique travel experiences. Locals can supplement their income while sharing their culture. "But this model can come at a cost, driving up real estate prices, fragmenting communities, and closing local businesses. Across dozens of cities, technology-driven tourism is making it harder for locals to live in and manage their own neighbourhoods," says the Bologna-based startup's web portal.
FairBnB, which claims to be "a community of activists, coders, researchers and designers"  aims to address this challenge by putting the "share" back into the sharing economy.
"We want to offer a community-centred alternative that prioritizes people over profit and facilitates authentic, sustainable and intimate travel experiences," they say in their manifesto.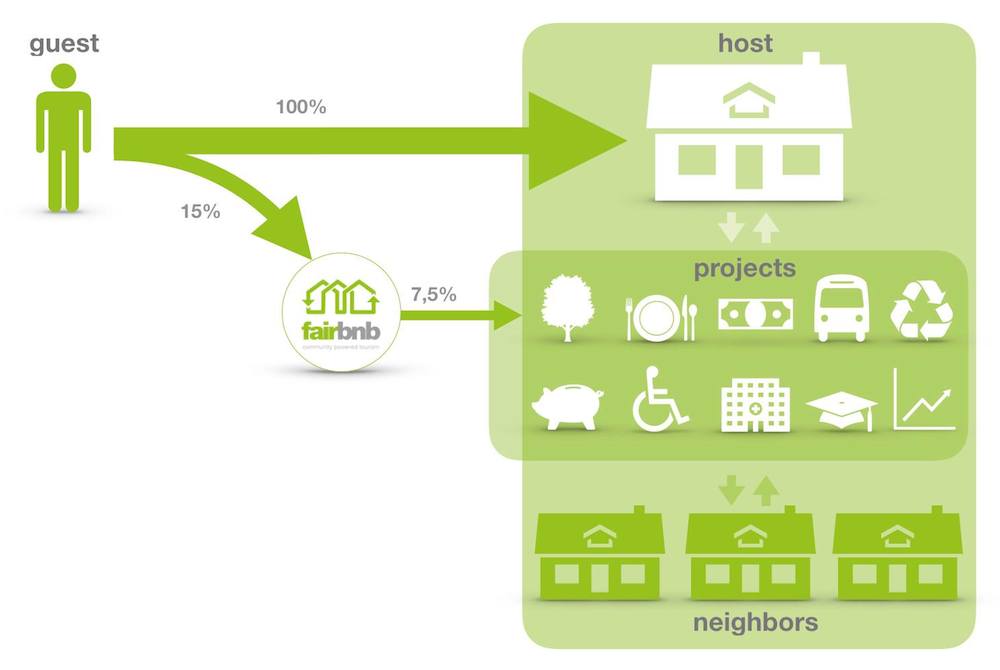 The primary objective of  FairBnb is to keep the profits in the community. It gives the opportunity to stakeholders/community members to come together and collectively decide how the platform will be run in their neighbourhood. FairBnB intends to work with local government to promote regulations that encourage sustainable tourism.
"Profits will be reinvested in social projects that counter the negative effects of tourism. Locals will vote to support those projects they want to see in their neighbourhoods: food coops, playgrounds, green projects, community cafes," it says.
Speaking to Forbes on how the platform intends to function, co-founder Emanuele Dal Carlo said the platform will allow locals to put on offer rooms, full apartments and houses, locally owned hotels and B&B, even camping sites and farmhouses.
"However, they will have to strictly follow local regulations and, on top of that, abide by FairBnb.coop sustainability rules that have been agreed by the local node. For example, in Venice hosts can only be residents and, in the case of full apartments, the owner can have only one secondary house on the touristic market all year around. This has been decided in order to maximize the positive economic effect on the resident population that pays taxes locally and to promote a circular economy," he told Forbes. "Other cities may follow different rules and there could be exceptions but in general, the golden rule of 1 house for 1 resident host will be suggested worldwide."
"We will ask no fees or commission to the hosts and also we will allow our hosts to be present on other booking platforms. We will actually charge a booking commission on the traveler and ask them to decide to which local-based social project they want to donate the 50% of the platform fee. At any moment of the booking process, all parties will have a transparent and open vision of where the money goes. It will be also possible to donate directly to one or more projects without having to book a room or an apartment. This will allow the local community to use Fairbnb.coop as a crowdfunding tool and to travelers that have booked on other platforms – or are just interested in supporting a community – to back social projects in an independent way," he adds.
Whale shark season is here at the Ningaloo reef in Australia
|
Have you ever hiked up a volcano? Do it at Camiguin in the Philippines