How to sleep cheap while travelling
After airfares, the most amount of money you spend during a trip is usually for accommodation. But with the right approach, it is possible to bring down the sleeping costs, at times, to zero.
Here's how to sleep cheap while travelling.
Hostels: Hostels are not as popular in India as in the West. But for the budget traveller, they are a great way to save money, make friends, and trade useful information.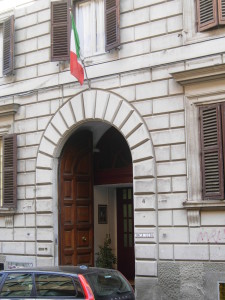 Shared dorms are usually quite cheap and you can also get private rooms for two or three people for a few extra dollars. Many hostels also serve free breakfast.
Hostels.com and Hostelworld.com are two popular hostel booking sites. Before you book, read the reviews and book only if you like the sound of it.
Some hostels also let you stay for free in exchange for a few hours of work a day. This works well especially if you plan to stay at a place for a long time.
Airbnb: This site, which has become quite popular, helps you get in touch with people who are looking for rent out their homes. The site claims it offers accommodation options in more than 34,000 cities in 192 countries. The advantage of this site is that you get the chance to stay at the home of a local person and pay much less than you'd pay for staying at a hotel.
Couchsurfing: This is the best site out there for travellers in general and budget travellers in particular.
The idea is — A stays in Mumbai and B stays in London. When A visits London, she sleeps on B's couch. If B has some free time, she hangs out with A and possibly shows her a glimpse of the life of the local people. A does the same when B visits Mumbai. No money is involved.
This site has saved me lakhs of rupees and presented me with great experiences that money cannot buy. I have met some awesome people through this site. Make use of it!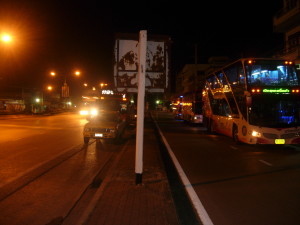 Travel at night: Use a night train or bus. It saves you the night's hotel room cost.
Just ask: Do you have a friend who stays at the place you are about to visit? Or a friend's friend? Maybe's a friend's friend's friend? Ask them if they would be able to host you. Don't feel shy!
Some years ago, I had met a Dutch guy at Bangkok airport and we took the train to the city together. We kept in touch and when I was visiting the Netherlands the following year, I asked him if I could stay at his place. He agreed and hosted me for three nights in Maastricht. This is not the only time I have asked random people to host me and stayed with them too.
Keep an open mind and be ready to host people when they are visiting your hometown.
How to find cheap flights
|
How to go around a city cheap