Airbnb, Booking.com feel Barcelona heat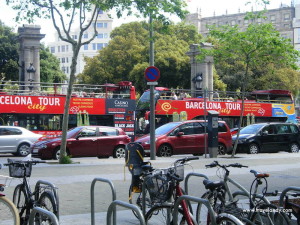 August 27 (TravelAndy): Barcelona mayor Ada Colau has warned home rental websites against marketing of apartments for tourists without a number showing that they are on the Catalan tourism register.
She also wanted websites such as Airbnb and Booking.com to share information on the property owners with the authorities.
"Everybody must comply with the same game rules," Colau told Reuters, adding that there were thousands of apartments in the city that did not pay the Catalan tourist tax of EUR0.65 per person, per night.
The mayor has warned that those not following regulations will face action.
Airbnb has some 18,600 listings in Barcelona.
Owing to the incredibly high number of tourists visiting Barcelona, property owners are renting out their apartments to tourists at high rates. This is pushing up house rents. Consequently, working class people are having a hard time adjusting to the rising costs. This is the main reason for the friction between the authorities and the home-renting websites.
According to the Reuters report, while Airbnb said it would not have over owners' information to the authorities voluntarily, Booking.com said it had "stringent measures in place" to make sure all its properties around the world complied with local laws.
Tourist tax in Airbnb Paris from Oct
|
Burua hope for Manali paragliders