Koh Phangan beyond Full Moon Party: Bottle beach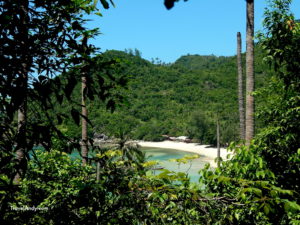 Most people who go to Koh Phangan — an island in the Gulf of Thailand — for the (in)famous Full Moon Party.
I have no shame in admitting that the two times I have been there, I went for the party [Also read: Dos and don'ts at the Full Moon Party] — the first time solo, and the second time with an old friend.
But while at Koh Phangan, I have tried exploring the island beyond the Full Moon Party.
I had heard about Bottle beach on my first time on the island. Sandra, a friend I made there, had been to the beach which could only be accessed by water and had a lot of good things to say about it.
It had got me interested. But in 2011, I did not find the opportunity to visit it. I corrected that mistake in 2017.
My friend's research had revealed that Bottle beach was the most beautiful one on the island and he too told me boat was the way to go there.
This beach is basically surrounded by hills on all sides and that is what makes it inaccessible by road. But being the hiking-enthusiast that I am, I did a bit of research to find that there was indeed a hiking trail to Bottle beach.
On a breezy morning, the two of us biked down to the end of the road, parked there, and started walking.
We would definitely have missed the starting point had someone not marked it with an arrow mark made of stones (see video at end of post). The way was steep, an almost-invisible-in-places-trail through a lot of trees and rocky stretches. At some places, there was no sign of the trail, but we knew what to look for — blue and yellow paint marks.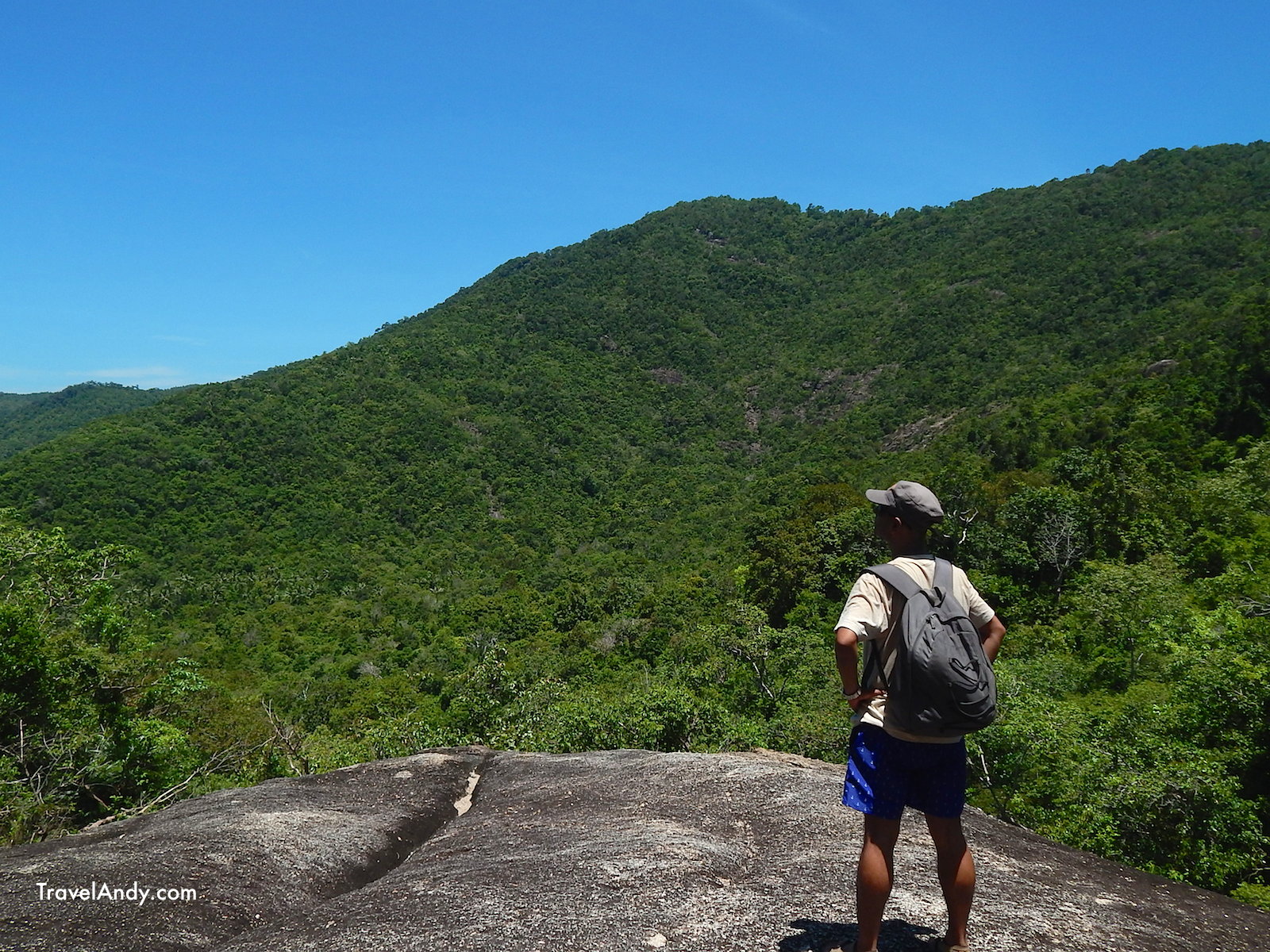 The day was hot but it was not that uncomfortable because a large part of the trail was through trees and there was a breeze blowing. And frequently, the dark-blue waters of the Gulf of Thailand opened up before us; magnificent views that we stopped often to capture in our cameras. After all, the journey is as important as the destination, if not more.
June is not the peak season. The only reason there were some tourists on the island was because it was the time of the Full Moon Party. We met three or four groups of hikers during the hike, which can take you between one-and-a-half and two hours depending on how fast you are going.
My friend, who is not a particularly keen hiker and had been abusing me silently most part of the way, agreed it was worth it when we saw the glimpse of Bottle beach through the trees for the first time.
It's a crescent white-sand beach in a cove — the water green near the shore and blue further away. There were hardly any tourists. Bottle beach was like our private beach that day. There were some bungalows lined up along the beach with restaurants in fronts of them. These places get all supplies on boat and consequently, things can be costly as compared to other parts of the island here. When the sea is rough, communication can be cut off for days at a stretch.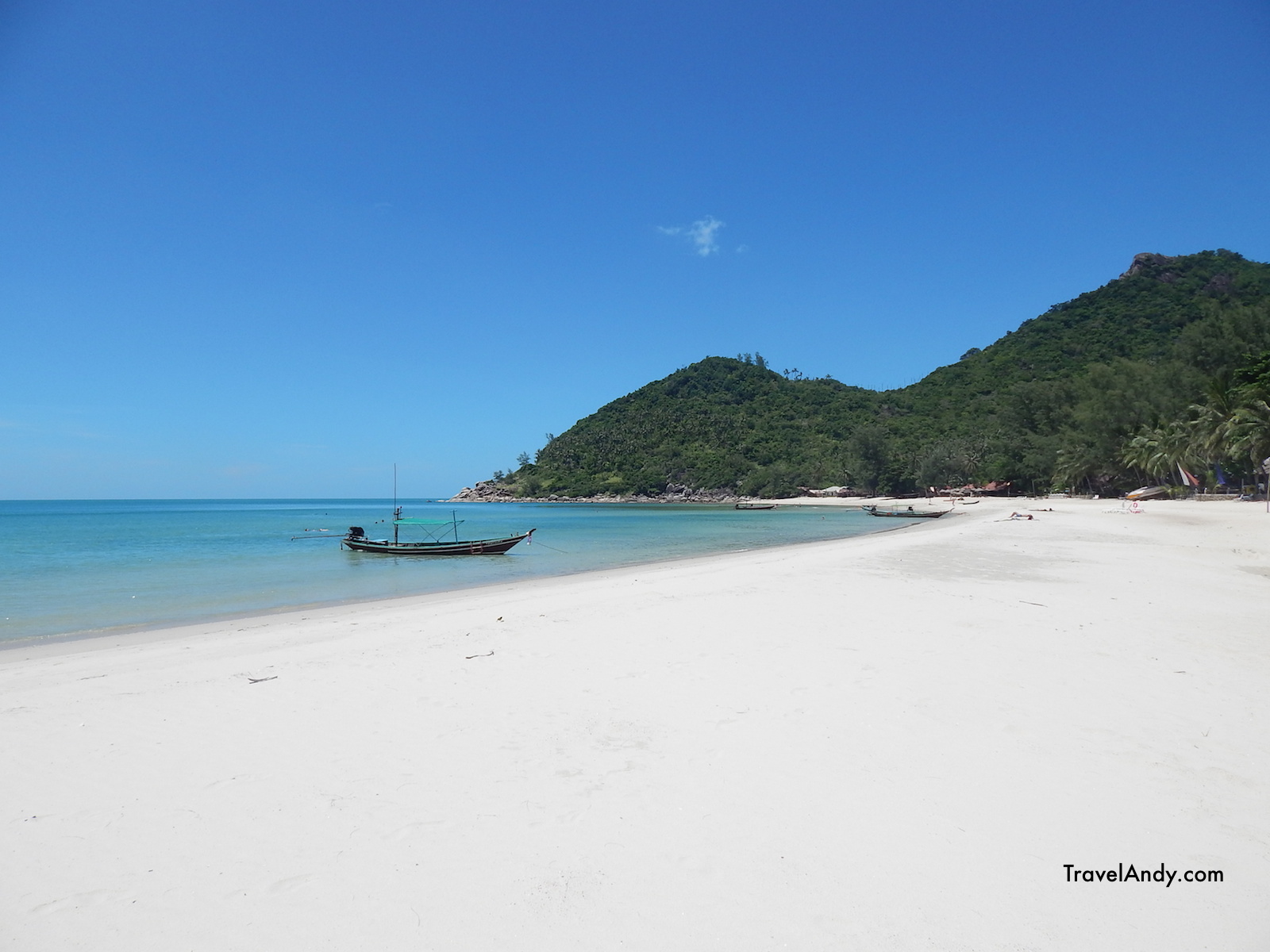 We spent more than an hour in the water, getting only when we got hungry to munch on a couple of snack bars. Afterwards, we had lunch at one of the restaurants on the beach.
We took a boat on the way back. It was a fun ride and we got to experience both the journeys so it was good.
The boatman charged us THB100 each to drop us at a place from where our parked motorcycle was a 10-minute walk away.
Check out my video of our hike to Bottle beach below!
My best overnight train ride was in Thailand
|
What makes a place memorable is its people