Popular Thailand island off limits for tourists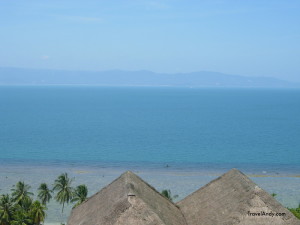 May 20 (TravelAndy): Thailand has closed its popular island tourist destination of Koh Tachai indefinitely to let it "recover" from the impact of tourism.
The white-sand beaches and waters teeming with marine life had been attracting far too many tourists and this has had an adverse impact on the local environment, feel the authorities.
Reports said a beach on the island that can officially accommodate only 70 people often sees hundreds of tourists crowding on it during the high tourist season.
"Koh Tachai has become a popular tourist site for both Thai and foreign tourists. This has resulted in overcrowding and the degradation of natural resources and the environment. We have to close it to allow the rehabilitation of the environment both on the island and in the sea without being disturbed by tourism activities before the damage is beyond repair," Bangkok Post quoted Tunya Netithammakul, director general of Thailand's department of national parks, wildlife and plants conservation, as saying.
Koh Tachai is located at the northern most tip of the Similan National Park in the Andaman Sea, some 72km off Thailand's southwest coast.
8 low-cost airlines form Value Alliance
|
Vistara to fly Delhi-Kolkata from June 10