Peter Pan kicks off new bus service for Cape Cod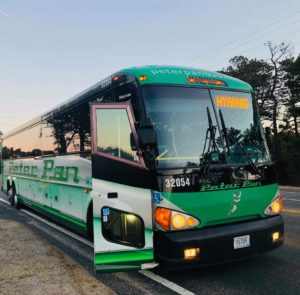 Springfield, MA (TAN): Peter Pan Bus Lines started a new bus service connecting Cape Cod to multiple destinations in northeastern United States from January 16.
The service will link 15 points on Cape Cod including Provincetown, Hyannis, Barnstable, Sagamore, Orleans, and Harwich to cities such as Boston, New York City, Philadelphia, Baltimore, and Washington D.C., among several others.
Talking about the initiative, Peter A. Picknelly, chairman and chief executive officer, Peter Pan Bus Lines, said: "We are very pleased to expand our routes on Cape Cod. Our modern fleet, with free Wi-Fi and charging stations, can now connect passengers from Provincetown (and other major locations) to Hyannis, Boston Logan Airport, NYC and the entire northeast. Passengers can book their seats right up until departure time, or online in advance with guaranteed seating."
Thomas S. Cahir, administrator, Cape Cod Regional Transit Authority, said: "We have had a long and wonderful relationship with the folks at Peter Pan and look forward to continuing that close relationship in a collective effort to provide efficient transportation service to the lower and outer Cape."
Established in 1933, Peter Pan Bus Lines is a long-distance bus commuter that operates in northeastern United States. One of the largest privately-owned motorcoach companies in the country, and headquartered in Massachusetts' Springfield, it serves over 100 communities in the region.
Amtrak to improve facilities at Washington Union Station
|
Ticket policy in Machu Picchu becomes stricter than before