Amtrak to improve facilities at Washington Union Station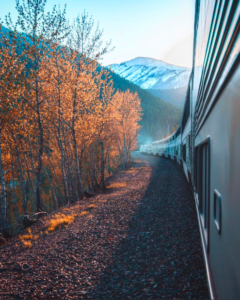 Washington D.C. (TAN): Amtrak, the government-owned passenger train services in the US, has announced that in order to enhance customer experience at Washington Union Station, it is looking for a general contractor to modernise the Claytor Concourse.
Claytor Concourse, Union Station's intercity passenger and commuter rail pathway, was constructed in the 1980s. It consists of the waiting areas for Amtrak passengers, along with retail and food joints, and toilets. Maryland Area Regional Commuter Rail, and Virginia Railway passengers too can use it.
After releasing a Request for Qualifications (RFQ) on January 4 this year, the railroad company and its partners are all set to start a two-stage process to pick a contractor for the concourse's revival.
Construction could start in the upcoming fall, and be over in 2022.
Amtrak will join hands with several stakeholders, comprising the Federal Railroad Administration, U.S. Department of Transportation, Union Station Redevelopment Corporation, and commuter and transit partners, for the construction.
The upgrade will primarily involve expansion of the concourse to double its capacity, which in turn will reduce congestion and raise comfort, and improve connectivity so that passengers find it easier to access the commuter rail and bus serving the station. The concourse will also receive new architectural finishes and more natural light.
Other additions will consist of a new premium Metropolitan Lounge, and a higher number of toilets. Space for support services including customer service representatives and station manager will also be provided.
Japan to trial bullet train at 360kmph
|
Peter Pan kicks off new bus service for Cape Cod