How to go around a city cheap
Budget travellers love good public transport in a city because it saves them lots of money. I know I do! Public transport ticket systems work very differently in different cities and when I am in a new city, I initially try to understand how it works before I decide what's most suited to  my needs. But following these general things save me quite a bit of money every time.
Skip the taxi: From the airport, the easiest and most comfortable way to get to your destination in an unknown city is no doubt the taxi. But, it's also the costliest and all budget travellers seek other alternatives.
Do you research beforehand, especially if you are arriving at an odd hour, and you will find cheaper alternatives. There will be buses or trains or something else.
Walk: Walking is the great way to experience a new city and for places such as Rome, it is perfect. All touristy destinations in Rome are within walking distance. Find a map and check out the distances between the places you want to see (most maps have a scale). Go ahead and walk if you think you can manage. You could start walking and once you got tired, you always have to option to get on a bus. When you are inside a city, it's not hard to access public transport.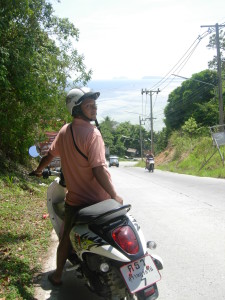 Hire a bicycle/motorcycle: In places such as the Netherlands, hiring a bicycle makes much more sense than taking a bus or a tram or train. It's cheap, it's green and all facilities in that country have been made with cyclists in mind. And you save quite a bit of money. In other places such as Goa in India and Phuket and Koh Phangan in Thailand, you can rent motorcycles for cheap.
Use the city bus/tram/metro: In most Indian cities and big cities the world over, buses, trams, trains and metros are cheap options to go around. If it's too long to walk, use these!
Transport passes: If you are going to do a lot of travelling in a day or a few days, transport passes work very well. I went to Delhi last month and the first thing I did was to buy a metro smart card. It saved me hundreds of rupees and I travelled the length and breadth of the city like never before in four days.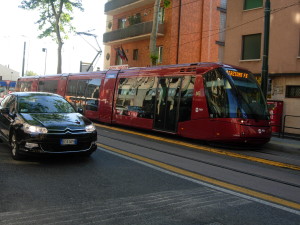 Many Western cities have city transport passes, which means you buy a single pass that allows you to use all kinds of public transport in the city (bus, tram, metro, etc). Buying such a pass is all the most useful especially in super costly cities such as Venice. In cities such as Paris and Barcelona, you can buy tickets with the number of rides. Each ride is valid for a fixed amount of time, say 90 minutes, and you can use as many modes of public transport as you want during that period.
Compare: This is extremely important. Before buying a pass, you have to have an idea of how much travelling you are going to do during that period of time and what kind of passes will suit you best. Should you buy a one-day pass or will the two bus rides you need cost you less if you bought individual tickets? Some places have weird rules. In Berlin, three one-day transport passes can cost you less than a single three-day pass.
How to sleep cheap while travelling
|
How to save on food on the road