Ticket policy in Machu Picchu becomes stricter than before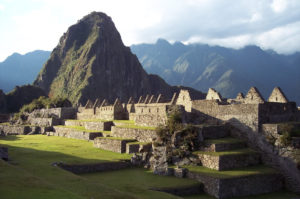 Cusco (TAN): Machu Picchu has introduced new ticketing rules to fight overtourism, starting January 1, and they are stricter than ever before!
Under the new policy, visitors will be able to opt from three hour-specific time slots – early morning (hourly from 6 to 9am), morning (hourly from 9am to 12pm) or afternoon (hourly between 12 and 3pm), media reports said.
The rule requires visitors to choose their favoured time slots, and arrive within an hour of them, failing which they will not be permitted to enter at all.
To explain further, a visitor booking for a 9am slot will be allowed up until 10am, not before or after. While each visit is strictly limited to four hours, closing time will continue to be 5.30pm. Also, each traveller will get a ticket stamped with their entry time.
Like earlier, all tickets must be booked either at the official office in Cusco, with the help of a tour operator, or via Machu Picchu's official website. Tickets and entry times will not be changed thereafter.
Prices currently stand at GBP54 per adult, and visitors should ideally buy their tickets months in advance.
Tickets were first introduced in this UNESCO World Heritage Site in 2017, following a surge in tourism and foot traffic, and a warning from UNESCO that it would place the site on its list of world heritage sites in danger. Peruvian officials launched new rules on July 1, 2017, which allowed visitors only to enter Machu Picchu with an official tour guide, and tickets with an exact time period. Each day was divided into two time slots — morning (6am to 12pm), and afternoon (12 to 5.30pm). Visitors could not freely explore, but followed demarcated routes around the site, in groups of 16.
Machu Picchu has also put restrictions on single-use plastics, and are trying to make the site more wheelchair-friendly.
Presently, 54 Unesco World Heritage Sites across the globe are in danger — Bamiyan Valley in Afghanistan, the historic centre of Vienna, Sumatra's tropical rainforest, Everglades National Park in the United States, and the city of Liverpool in United Kingdom being some of them.
Peter Pan kicks off new bus service for Cape Cod
|
'The Sweater Guy' knits sweaters of holiday spots, takes selfies