Tourists in New York City line up to visit Manhattan night court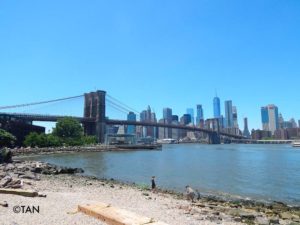 New York City (TAN): Visitors to NYC are engaging in a new activity — spending time at the night court in Manhattan, reports news.com.au.
Lonely Planet describes the experience as "underground and unique".
According to New York law, anyone arrested in the city has to be produced in front of a judge within 24 hours. Consequently, the night court is essential in clearing the backlog of cases. The court runs till 1am now but earlier when crime was higher, there used to be another shift from 1-9am, police said.
The court is open, which means anyone can walk in.
The police are familiar with the tourists and the night shift is apparently popular with visitors from Sweden and Germany, the report says.
Eddie Colon (29), who was at the court with his brothers to see their father apply for bail, couldn't believe it.
"They want to come and see these kids go to jail?" an incredulous Eddie Colon asks news.com.au. "Who wants to see that as a tourist?"
The report narrates the story of 19-year-old Daniel Ferrer, who had been arrested after an altercation and alleged robbery left him and another person with stab wounds.
The teenager limps up to the judge, but requests a chair.
Daniel's father Angel told news.com.au he was very worried. "He's a straight-A student, an aspiring biologist … He's coming back with me tonight," said Angel shaking his head.
Jessica Cokins, who works for a charitable organisation that helps those who don't have the money for bail, said: "I know it's (the court is) open, but it seems a little odd invading people's privacy… Sometimes in summer, the entire court is filled with school groups."
Drink 'feni' but don't do drugs: Minister advises visitors to Goa
|
Accessible tourism gains popularity in ageing Japan