Tag: Baltimore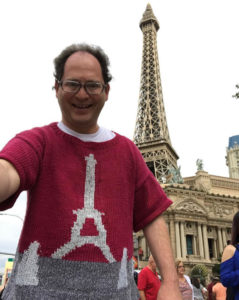 New York City (TAN): Travel can do you wonders, or at least bring out your creative best. And that's what it did to Sam Barsky.
At age 43, Sam knits sweaters of famous global destinations, followed by travelling to the actual sites and clicking photos of himself wearing his creations.
The resident of Baltimore in the US east coast stitched his first sweater with an actual trip in mind about twenty years ago, that of the Stonehenge in the United Kingdom, and has knit 132 sweaters since.
Although the first sweater 'of a specific landmark was the Tower Bridge in London'. "I was inspired by a picture I saw in a magazine. I had never been there before and did not make it for a specific trip. But, once I started knitting more landmarks, like the Golden Gate Bridge and Venice, I knew I wanted to go there while wearing them," Forbes quoted him as saying.
Continue reading 'The Sweater Guy' knits sweaters of holiday spots, takes selfies →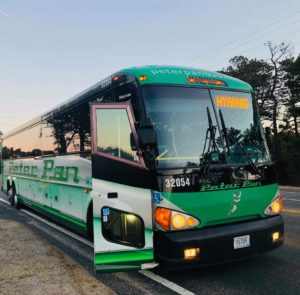 Springfield, MA (TAN): Peter Pan Bus Lines started a new bus service connecting Cape Cod to multiple destinations in northeastern United States from January 16.
The service will link 15 points on Cape Cod including Provincetown, Hyannis, Barnstable, Sagamore, Orleans, and Harwich to cities such as Boston, New York City, Philadelphia, Baltimore, and Washington D.C., among several others.
Talking about the initiative, Peter A. Picknelly, chairman and chief executive officer, Peter Pan Bus Lines, said: "We are very pleased to expand our routes on Cape Cod. Our modern fleet, with free Wi-Fi and charging stations, can now connect passengers from Provincetown (and other major locations) to Hyannis, Boston Logan Airport, NYC and the entire northeast. Passengers can book their seats right up until departure time, or online in advance with guaranteed seating." Continue reading Peter Pan kicks off new bus service for Cape Cod →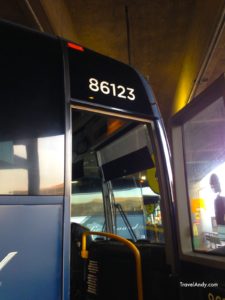 You cannot travel through the US unless you have your own car.
How many times have you heard that? I have heard it on plenty of occasions and it is not entirely false.
The public transport system is the US is pretty bad. You do have the underground and buses in cities but when you need to travel between cities, it's convenient if you have a car. There are trains and planes, but they are quite expensive. If you are on a budget, you would rather not use those.
That leaves us with inter-state buses. Continue reading Buses offer efficient & economical travel options within US →