Tag: Boston
June 12 (TravelAndy): China's tourism department organised a photo exhibition at Harvard University over the weekend to attract visitors to the country.
According to a Xinhua report, the exhibition — organised by the China National Tourist Office in New York as part of the 39th Boston Dragon Boat Festival on June 9 and 10 — displayed more than 30 photographs of tourist destinations across China.
The exhibition was part of the tourism department's 'Bringing China Tourism to American Universities' campaign. Continue reading China woos US tourists with photo exhibition →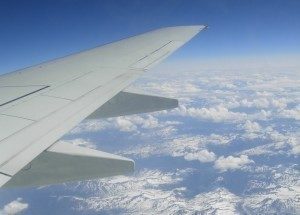 June 9 (TravelAndy): Avianca started four weekly direct flights from Boston to the airline's hub in Bogota, Colombia, offering travelers 960 seats per week.
This new service operates four times per week on Monday, Wednesday, Friday and Saturday on the Bogota – Boston route, and on Tuesday, Thursday, Saturday and Sunday on the Boston – Bogota route.
"With this new addition to our route network, Avianca becomes the first and only airline to directly join Boston with Bogota and vice versa, connecting travelers coming from the State of Massachusetts to the main capitals in Latin America," said Hernan Rincon, president of Avianca. Continue reading Avianca starts Boston-Bogota direct flights →