How to score a ten-year US tourist visa

Since Donald Trump took charge as US President, I found a lot of people around me speculating whether getting a US visa was going to become more difficult. I had been wanting to visit the United States for some time now and last month, I decided to go there in 2017. So, I went ahead and got myself a ten-year B1/B2 visa, which is for visits related to tourism and business in the United States.
The process was long and I would say a little complicated. But I took on one thing at a time and things worked out pretty smoothly in the end.
Read on to find out how to score a ten-year US tourist visa with an Indian passport.
Basically, all the information you need is here. But here is how I went about it.
For travelling in the US, the visa you are looking at is the B1/B2 one. B1 is for tourism and B2 for business, but they usually give you a combined B1/B2 visa that is valid for 120 months.
The first thing to do is fill up the DS-160, which is the non-immigrant visa form. To start an application click on the link, choose your location and start filling up the form.
The DS-160 is several pages long and takes quite a bit of time to complete. But you do not have to do it at one go. From the day you start, you can take up to thirty days to finish the application. I completed my form over the course of one week.
Once done, I got myself a printout of my DS-160 confirmation page.
The next thing I did was make a profile here. Once done, I added my DS-160 info on my profile and proceeded to pay the visa fees. There are quite a few options but I decided NEFT seemed the smoothest and quickest way to go about it. I did not do a quick transfer but instead added the account as a beneficiary and then paid the amount.
You have to pay in INR. The visa fees is actually USD160 but the site will tell you their exchange rate and the amount in INR you are expected to pay.
Once the payment is through you need to enter the receipt number on the website (starts working around three hours later if you pay by NEFT). Once my profile showed I had paid the fee, I was set to schedule my appointments.
It was a little confusing at first because you need to secure two different appointments. One is to register your biometric details (essentially your fingerprints) and the other is the actual interview at the consulate.
For the biometric details, I chose the first available date, which was the very next day. I confirmed my dates and then realised there wasn't enough time to get my documents in order before that. So, I rescheduled my biometric data date four days later. The first available interview date was ten days after the biometric data date and I chose that one. Changing the date wasn't a problem at all.
VFS, the company that offers logistics support to the governments of several countries for visa processing, takes care of the biometric details collection on behalf of the US. The website mentioned that you cannot carry any electronic products (including phones and car keys with batteries in them) or bags to the centre. I didn't carry any but saw that the people who did had to leave their belongings on the floor at the entrance.
You need to carry your DS-160 confirmation page and passport. We stood in a queue outside the centre's entrance and when my time came, I was called inside and given a token. They also stuck a barcode behind my passport. When my number flashed on the screen, I went to the designated window where the official double checked whether the DS-160 information that I had entered matched those on my passport. Then he took my picture and my fingerprints and I was done.
You cannot carry any electronic equipment to the consulate on the interview day as well. I just carried a folder with my documents (DS-160 confirmation, appointment confirmation and some financial documents). I was also carrying a book to read as I waited and they didn't have problems with that.
My scheduled time for the interview was 9.45am. I reached around 9.20 and found a queue at the consulate entrance. When I stood at the end, a security personnel asked what my interview time was. When I told him he said this was the 9.30am queue and could I please wait to be called. I noticed a number of other people waiting as well and joined them. I was glad I had my book with me.
The 9.45 people were called shortly after 9.30. We queued up and the security checked our passports, checked named off a list, and gave us a number each. I now forget what that number was for but I think the security guys at the scan section asked me my number. It may have been for them to check me off their list.
After I entered the consulate after getting my stuff scanned, I was directed to a waiting room with rows and rows of chairs. A VFS official checked our passports and asked us to sit sequentially.
Apparently, this was a very busy day with some two hundred turning up for the interview and things weren't going very fast.
People were called in groups sequentially and directed to the interview room.
Two groups were called at some twenty-minute intervals and then things stopped moving. We sat for an hour or so and some people who had engagements got restless. Eventually, we were called around 11.15am. I went in to find a queue there as well. First you are called one by one and you place the barcode stuck on the back of your passport at the biometric data collection centre against the glass window to be scanned. Then you give a fingerprint for the visa officers to ascertain you are the same person. Once that is done, you line up for your interview.
All this while, a VFS official is with you to address any queries that you might have.
Since the interviews are taking place right there, I couldn't help but overhear some conversations.
Visa officer to father and son: Why do you want to go to the US?
Father: He has never been outside the country and this is my birthday gift to him.
Visa officer: That's great! But why the US?
Father: Since it will be his first, why not go to the best country in the world?
Visa officer: Polite laugh
My turn came soon enough. I went to the window and handed over my current and previous passport. Here's how the conversation went.
Visa officer: Hello!
Me: Hi!
Visa officer: Why are you applying for this visa today?
Me: I've been thinking of visiting the US for some time now and I just decided to go this year.
Visa officer: That's great. Where in the US do you want to go?
Me: I tell her I hadn't finalised my plans but mention the places I had in mind.
Visa officer: Do you know anyone in the US?
Me: Yes. I have mentioned my local contact's details in the application.
Visa officer: Ok. What do you do?
Me: I am a journalist with The Telegraph newspaper.
Visa officer: How long have you worked there?
Me: I tell her.
Visa officer: What's your beat?
Me: I am not a reporter. My job is to edit.
Visa officer: I see. What kind of stories do you edit?
Me: Mostly metro stories.
Visa officer: How much money do you make a year?
Me: I tell her. I have some documents here if you want to see.
Visa officer: Sure. (She browses through them for a few seconds)
Visa officer: Which other countries have you been to?
Me: I tell her the names that come to my mind. I miss a couple. But they are mentioned in the application form anyway and they have my current and old passports.
Visa officer: Ok! You don't want to go to (a place I said I wanted to go in the US) now.
Me: Why?
Visa officer: It's really cold there.
Me: I'm only going in June.
Visa officer: Oh it will be very pleasant then. Enjoy your trip!
Me: Thank you!
The interview lasted only for three or four minutes and the next afternoon, a mail landed in my inbox saying my passport was ready for collection.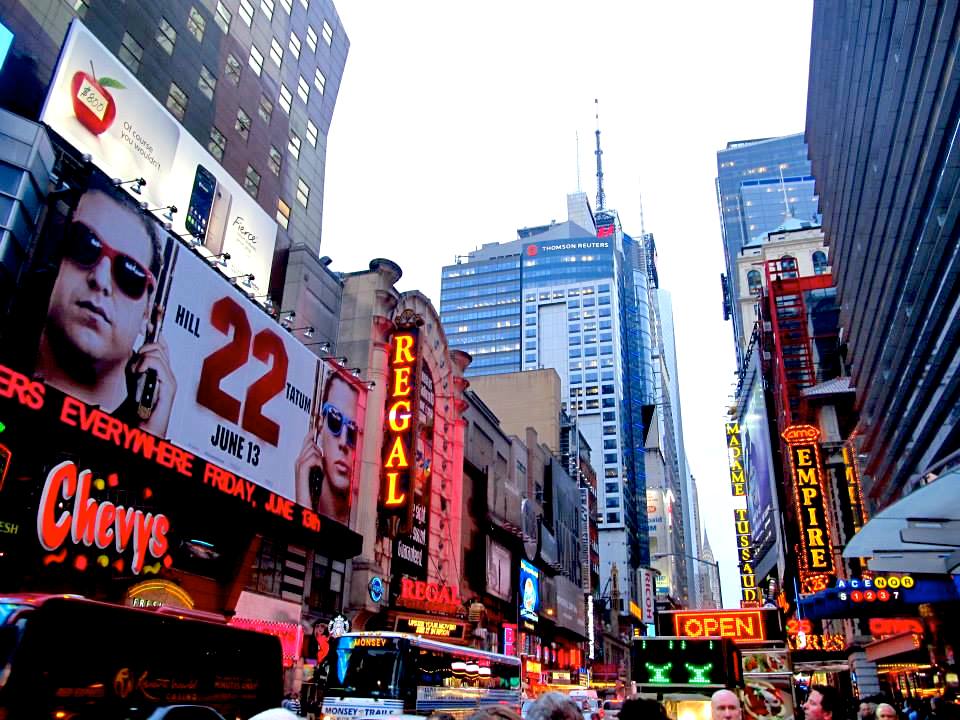 TO SUM UP, HERE'S WHAT YOU HAVE TO DO:
Fill up DS-160 online

Make a profile

Pay your visa fees

Secure your appointments

Go and register your biometric details

Go to the consulate for the interview

Collect your passport(s)
You don't need to show flight tickets to secure a US B1/B2 visa. There are no mentioned documents other than passport and DS-160 confirmation. Also carry your appointment confirmations to both appointments. I carried financial documents such as income tax returns of the past three years, bank statements, investments and payslips. But the visa officer only checked those when I asked if she'd want to.
Hidden Canyon: Quite an adventure near Ubud, Bali
|
'You can travel indefinitely for USD200 a month'