Tag: US travel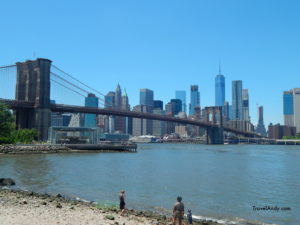 July 3 (TravelAndy): China has asked its citizens to be aware of the problems of travel in the US through a notification.
In the notification issued by the embassy of China in the US, the citizens have been reminded of the high health care costs, security issues and possible discrimination that they could face while traveling in the US during the Chinese summer vacations.
Issued in Chinese, the notification advises tourists to arrange adequate insurance and medical coverage for their travels. Continue reading Frequent shooting, robbery & thefts in US: China →

Since Donald Trump took charge as US President, I found a lot of people around me speculating whether getting a US visa was going to become more difficult. I had been wanting to visit the United States for some time now and last month, I decided to go there in 2017. So, I went ahead and got myself a ten-year B1/B2 visa, which is for visits related to tourism and business in the United States.
The process was long and I would say a little complicated. But I took on one thing at a time and things worked out pretty smoothly in the end.
Read on to find out how to score a ten-year US tourist visa with an Indian passport. Continue reading How to score a ten-year US tourist visa →