Tag: UNESCO World Heritage Site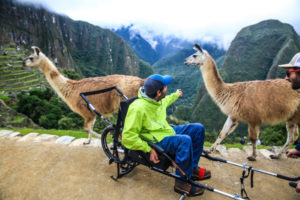 Cusco (TAN): The first ever wheelchair-accessible tour has been introduced at Machu Picchu, the famous UNESCO World Heritage Site located in the Peruvian Andes.
California-based travel company Wheel the World has developed the wheelchair-accessible tour of the iconic site, that was so far unreachable to wheelchair-bound travel enthusiasts.
Wheel the World was founded by friends from Chile, Alvaro Silberstein and Camilo Navarro. Though Silberstein uses a wheelchair, the two friends devised ways to travel the world. Continue reading Machu Picchu finally becomes wheelchair accessible →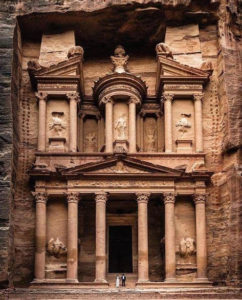 Amman (NITN): Jordan Tourism Board recently announced that it has witnessed 30.40 per cent growth in 2018 from the Indian market.
Dr. Abed Al Razzaq Arabiyat, Managing Director of the Jordan Tourism Board, elaborated: "The Jordanian-Indian relationship has witnessed a tremendous positive shift throughout 2018. His Majesty King Abdullah II Ibn Al-Hussein's visit to India in February 2018 has had a cascading effect on the whole dynamics that connect both countries."
Granting Indian visitors an upon-arrival visa was one of these changes that helped increase the number of Indian tourists visiting Jordan for its remarkable religious and historic sites, such as the Baptism Site and Petra, one of the New Seven Wonders of the World and a UNESCO World Heritage Site.
Moreover, close to Petra, one can witness a Mars-like nature-crafted setup called Wadi Rum, which, just like Petra, has been incredibly used by big Hollywood studios to shoot some of its most iconic feature films, from Indiana Jones and the Last Crusade and The Martian to the upcoming hits Aladdin and Star Wars: Episode IX.
Bollywood has recently discovered the magnificence of Jordan as a filming location to shoot some of its feature films, including Krrish 3, and with the recently facilitated upon-arrival visas, Bollywood's presence in Jordan is promising to be even more fruitful!
On a marketing level, the Jordan Tourism Board executed a number of marketing campaigns in India in 2018 to promote Jordan, which played a key role in presenting Jordan as a go-to destination in the Middle East."
The Hashemite Kingdom of Jordan, which once captivated ancient travellers, continues to enthral a whole new generation as a modern, vibrant nation. From the haunting, primeval starkness of Wadi Rum, the teeming centre of urban Amman, from the majestic ruins of bygone civilizations to the timeless splendour of the Dead Sea, Jordan is unveiled as a unique destination offering breathtaking and mysterious sights, high standard accommodations, exquisite cuisine and countless activities that can provide visitors with inspiration, motivation, and rejuvenation.
Marveling at herds of gazelles and oryx and migrating birds, camping amidst the grandeur of Wadi Rum or Dana Reserve, trekking the ancient caravan trails from the highlands of Moab and Edom, hiking the wooded hills of biblical Gilead, or experiencing the unique, cleansing mud baths of the Dead Sea are just a few examples of the treasures awaiting visitors to this unique kingdom.
The new stream of luxury hotels emerging in Amman, Petra, Aqaba and the Dead Sea is just adding quality to a refined product that is distinct, accessible and friendly; a product that is home to a new display of modern meeting facilities and unique venues for incentive travel as well.
Whether it is a conference for 5000 people, a lavish dinner in the peerless desert of Wadi Rum, a barbecue at the shores of the Dead Sea, or a reception atop a medieval castle overlooking the Jordan Valley, the amicable and competent people of Jordan will ensure a memorable, once in a lifetime experience.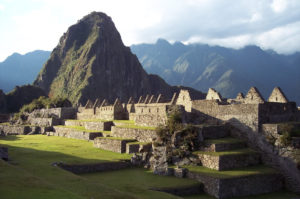 Cusco (TAN): Machu Picchu has introduced new ticketing rules to fight overtourism, starting January 1, and they are stricter than ever before!
Under the new policy, visitors will be able to opt from three hour-specific time slots – early morning (hourly from 6 to 9am), morning (hourly from 9am to 12pm) or afternoon (hourly between 12 and 3pm), media reports said.
The rule requires visitors to choose their favoured time slots, and arrive within an hour of them, failing which they will not be permitted to enter at all.
Continue reading Ticket policy in Machu Picchu becomes stricter than before →