Venice to levy tourism tax on daytrippers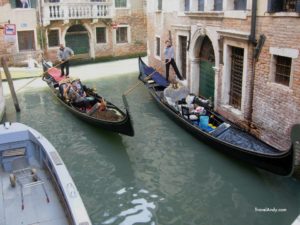 Venice (TAN): Vacationing in Venice is all set to turn dearer, even if you have just a day trip in mind. City officials have plans to charge tourists up to EUR10 for visiting the Mediterranean destination.
The move was announced as part of a new budget policy in Italy, in order to curb overtourism and push the local economy.
Many travellers including cruise ship passengers come to the city for a day or less. While they usually choose not to book accommodations for this tiny window, they definitely end up adding to problems of crowding and overtourism.
The new tax will be levied upon holidaymakers looking for access to the city centre, and the proceeds will be used towards maintaining the city, improving facilities for visitors, and aiding locals.
Luigi Brugnaro, mayor of Venice, announced the tax on his Twitter handle. According to a report from www.cnn.com, he said in Italian, "From today, the disembarking tax in the historical center of Venice is law."
He said the measure would help improve living conditions in Venice. "This will help us to better manage the city, keep it clean, and offer visitors better services," he added.
As the exact fee has not been announced, the move could cost tourists between EUR2.50 and EUR10. However, business travellers, students, and residents can expect exemptions.
Visitors staying overnight will not be charged anything extra as they already pay a stay tax per night, the exact price of which fluctuates through the year.
The ever-growing tourism has left Venetian streets busier than ever, much to the dismay of locals, and leading the local government to tighten measures to contain the issue.
Meanwhile, the Croatian city of Dubrovnik announced last year that in an effort to check soaring crowds, it would restrict the number of cruise ships allowed to dock.
Munnar turns winter wonderland as mercury dips below zero
|
Brussels Airlines plans multiple services for summer 2019