Spanish trains await India debut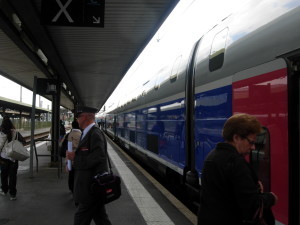 July 25 (TravelAndy): The Indian government has given an in-principle nod to Madrid-based locomotive makers Talgo to trial run their lighter and faster trains on the Mumbai-Delhi railway route.
If the plan works out, this could potentially decrease the train travel time between the two cities to 12 hours from the current 17.
The shipping process of trains from Spain to India awaits an official go-ahead from India, said Talgo CEO Jose Maria Oriol after a meeting with Indian Prime Minister Narendra Modi.
Talgo reportedly hopes to run a trial on Indian railway tracks by November at its own responsibility.
The Talgo trains are able to run at speeds of up to 220kmph.
SpiceJet introduces EMI for tickets
|
Solar phone chargers at Tokyo tourist spots