Jet Airways to fly Amsterdam from March 27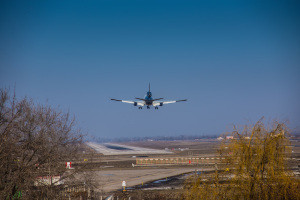 March 14 (TravelAndy): Jet Airways is all set to operate daily non-stop flight to Amsterdam from Delhi and Mumbai, from March 27.
The flight is scheduled to depart from Mumbai at 02.25 and arrive in Amsterdam at 08.15. On the return trip, the flight will leave Amsterdam at 11.20 and reach Mumbai at 23.55.
From Delhi airport, the flight will depart at 02.35 and reach Amsterdam at 08.00. The return flight will leave Amsterdam at 11.40 and land in Delhi at 23.20.
Tickets are available on the Jet Airways' website and mobile apps.
This new daily route, between India and the capital of Netherlands, is expected to facilitate leisure tourism along with business travel.
Ladakh's polo festival to begin from July 11
|
AirAsia to start Kochi-Bangkok direct flights