How I evaded touts and saved IDR100,000 in Bali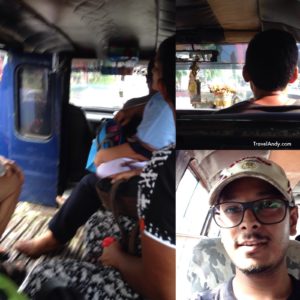 Travelling solo and on a budget, I found that the best way to reach the village of Pemuteran in west Bali from Ubud was to take a shuttle bus to Lovina in the north and take a local bus from there to Pemuteran. (If you are 3-4 people, taking a taxi makes the most sense.)
Easy enough I thought, as I sat on the 11.30 bus from Ubud. There were some earlier buses but I was sticking to this one company because I had traveled with them before and they gave discounts to returning customers. As a budget traveler, I'm always happy to save a little cash here and there.
The journey took three-and-a-half hours through hills and active volcanoes in the heart of Bali. It was the rainy season and the all the green around was hauntingly beautiful.
The tour company served the passengers a lunch, which I realized was a ploy to get the passengers book onward/return trips. But since I didn't have anything more to book, I ate my lunch and walked out of the premises to the main road and stood waiting for a bus.
Bali being Bali (Also read: Bali is set to become the next Bangkok for Indians), a couple of touts immediately came forward and asked me where I wanted to go and when I told them my destination, they offered to take me there on a motorbike for IDR150,000. They said it was difficult to get a bus this late. But since it was only 14.30, I decided to take my chances and wait.
In a while, the second tout left and the first one told the bus fare was IDR70,000, which, after a few minutes, he updated to IDR100,000.
There were some buses passing by but all of them were chartered buses with tourists from Java. I spoke as little as possible to the tout, but didn't shoo him away because I needed my backup in case I did not manage to get a conveyance to my destination, which was still nearly 50km away.
In a while, Tout 1 went back to a shack where he was sitting with Tout 2 and a few others and asked me to give a shout if I decided to go with him. I said ok and waited.
Tout 1 had a chat with his colleagues and came back within a few minutes. Now, he said something like his friend's uncle was the driver of a public bus and the friend was inquiring about it. I didn't even understand what he meant by it! Five minutes later, Tout 2 appeared on a motorcycle and parked so close to me that I had to move, which pissed me off but I kept my calm because for all I knew, I could need the help of these guys. Tout 2 offered to shake my hand but I didn't, even though I acted civil. This guy said he has spoken to his uncle, who was coming with the bus in 15 minutes. I had no clue where that fishy storyline was heading and what their scam was.
At this moment, I saw small blue van with its door opens was passing and it gave me a very public-transport vibe. I waved it down. All this moment I had been looking for a bus, but if a van worked, I'd be equally happy with it!
As it slowed to a stop, I rushed forward through the two touts.
"Do you go to Pemuteran?" I asked the driver as I hear the two touts hollering to me that this didn't go to my destination.
The driver, in broken English, told me he went to some terminal from where I'd be able to take a different "bemo" to Pemuteran.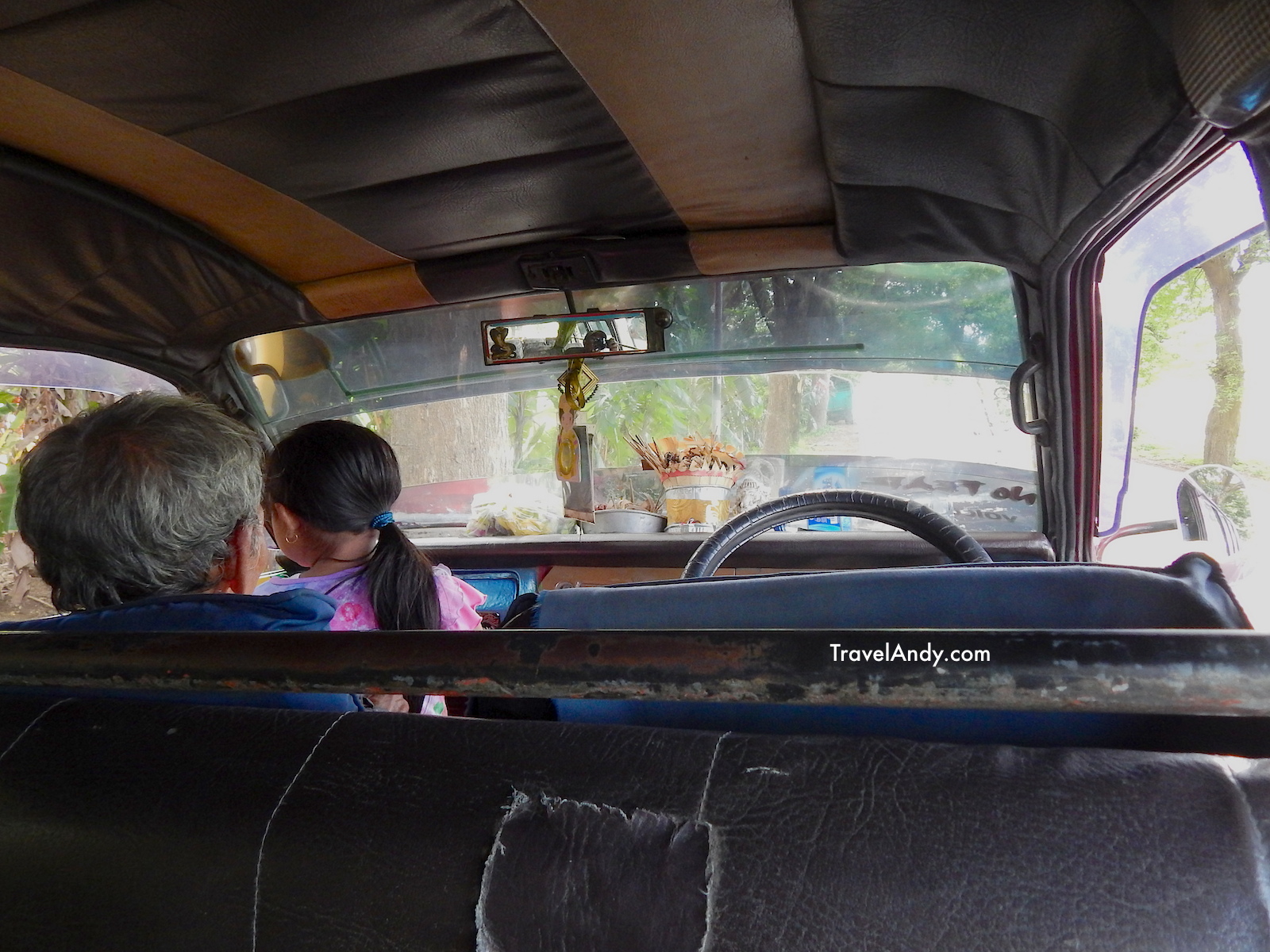 I didn't take two seconds to make the decision. I jumped on the van and found a seat after carefully passing over several bags of other passengers and what looked like the wares of local vendors.
It was a long way to the terminal but the driver took me straight to another van that was going to Pemuteran. The first ride cost me IDR20,000 and the second one, IDR30,000.
So, I saved myself for the touts and IDR100,000! A damn fine achievement for any budget traveler!
I later found out that the public bus in my research was actually a reference to the bemo.
Bemos are these vans that run all across the island of Bali on specific routes. The local people use these, which are by far the cheapest mode of transport in Bali. However, the prices they charge from the local people and tourists are different. Despite that, they are very cheap.
'You can travel indefinitely for USD200 a month'
|
How to secure a China tourist visa