Hostels add to your travel stories

A hostel is a wonderful thing for travellers. They add to the travel stories.
One thing I find interesting about hostels is that, good or bad, each is unique with its own set of traditions and weird rules.
While some owner would be obsessed about guests switching off the bathroom light when not in use, another may be excessively concerned about guests not taking off their shoes at the main entrance to the hostel. Yet another might be worried that the guests are using way too much soap to wash dishes at the kitchen sink. I'm not arguing if these are valid concerns or not, but these are just two examples of how the owner's personality defines each hostel.
In spite of finding some of them way over the top at times, I love the little notes I see stuck at various places inside hostels, telling guests how to go about doing stuff there (e.g "Do not keep unwashed dishes in the sink", "Feel free to use the coffee in this box", etc).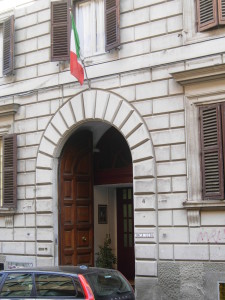 A hostel is also a great way to meet people. I have met quite a few very interesting people during my stay at hostels. I shared my room with a Maldivian man at the YWCA hostel in Rome.
When Suresh, who was around 40, realised I was from India, he wanted to speak to me in Hindi.
He said he was a taxi driver back home. Six months ago, he had landed in Rome to find work here. He had a wife and three kids back home. His plan was to work here for five or six years, save enough money to raise the kids and return home.
Unfortunately, the plan wasn't going well because he had been unable to find a job. "My wife calls regularly, but I don't feel like talking to her any more. What is there to say, other than 'I haven't found a job yet'?" he told me.
I asked him to not stop trying and he said he would stay on for three more months. "If nothing works out, I'll go back home."
I bade him goodbye before I left the next day. I knew I'd probably never see him again. But at that moment the previous night, he had shared with me, a complete stranger, some very personal feelings.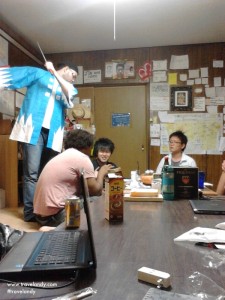 In another hostel on the other side of the world in Osaka, Japan, a Swedish guy told me about his fascination with the Japanese culture and language and how he learnt the language by Skype-ing with Japanese people for years.
At Victoria, in BC, Canada, a random guy sitting on the next stool at the pub below my hostel taught me this super cool song Pizza Hut and Taco Bell song.
And the list goes on.
Hostels are also a storehouse of inside tips about the locality. At these places, you will usually find information about the best budget pubs, where they have the best pizza and several interesting info that are not in guidebooks.
But above all, backpackers love hostels because they are cheap. 
And in case you are planning to stay at a hostel for a long time, it could even be possible to work for a few hours every day in exchange for free boarding. Many hostels across the world work in this system. Just ask and find out if your hostels does it that way as well.
So, to those of you who have never stayed in a hostel I say, give it a try. It's certainly different and maybe, you'll find it's just the kind of thing for you.
10 lessons from 3 years of travel sans travel agents
|
Flashback 2014: My Instagram journey