That narcotic call of the road
This is the second of a two-part series by Jayeeta Ghorai on books inspiring budget travel
The word "narcotic" jumps up at me about ten pages into Vagabonding. There was no doubt from this point on that this book would be finished. A nasty flu, ensuring bed rest and paracetamol-induced crazy wake-up cycles, made continuous reading possible. For once, I am thankful to a virus because the book was, to repeat a cliché, simply unputdownable. 
Any person who has experienced "the narcotic tingle of possibility" looking at maps – or photographs, picture postcards, travel blogs, you name it – was speaking to my soul. What is popularly called "itchy feet" bears close resemblance to a neurotic trance we travel-junkies are permanently high on.
And this is why I loved Vagabonding by Rolf Potts. [Click here to read the first post of this two-part series]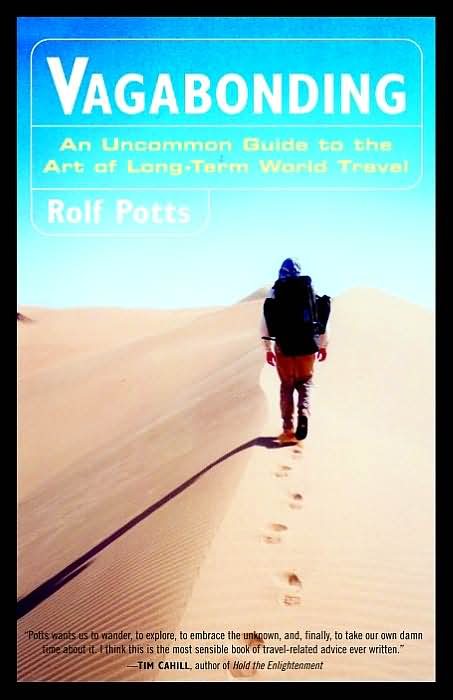 In the book, the author wanted to share "the art and attitude of long-term travel". If anyone knows about the subject, Potts does, having spent close to two years trampling through Asia and Europe.
He begins by breaking down the false notion that travel needs to be sporadic or expensive. He argues convincingly that a shift in our definition of "lifestyle" would make more travel possible, challenging the traditional ideas of travel as an afterthought in our busy lives.
The rest of the book is a mix of philosophical reflections and practical tips honing travel mentality and behaviour.
The first German pal I had taken on a day trip in Kolkata was on a whole year's sabbatical from work, travelling around Asia and Oceania. Two years ago, I met a middle-aged Korean couple who were simply "loitering" in the Khumbhu region of Nepal. While the rest of us were huffing and puffing from one tea house to another, conscious of the date by which we needed to return to Kathmandu to catch our pre-booked flights back home, these two were in no particular hurry to reach anywhere. They didn't even seem particularly anxious to see the world's highest mountain peak while in its backyard!
How do they do it? I've often wondered how foreign travellers manage to pull off these long hauls. What is it they do differently in these countries that breeds such possibilities? Admitted, the currency exchange rate works in their favour, but no resource lasts indefinitely and not all of them are millionaires in their own lands.
Rolf discusses the need and means to generate income on the go – finding some paying editor to bedazzle with your travel stories and photographs is definitely worth exploring, among other options. From travel safety for women, to cultural sensitivity, to solo travelling, to how journeys can be value-additions to anybody's CV, there is little ground he hasn't covered.
Long-term travel might seem a Western fad, but we in Asia have been hearing of Shankaracharya, Kumarajiva, Fa Hien, Hiuen Tsang, Al Beruni and Marco Polo for ages. It's time to tip them out of school text books and make things move in our own lives.
No self-respecting Indian employer at present would be willing to count travel as "self development" or attractive employability trait, their mentality towards sabbaticals or extended leaves is still in a medieval age 'it doesn't happen in India' rut. Let's forge new paths, shall we?
While 'budget' sometimes doesn't seem his primary endorsement, if you are half willing, Rolf will end up persuading you: lack of money isn't a road block. Admit it, it's an excuse for not taking that first step, not making those perspective shifts. It is fear and insecurity that stops us, never money.
All it takes to travel is a bit of planning, resourcefulness and that madcap hypnotic call of the road.
Jayeeta Ghorai writes, travels, reads, studies and photographs — all this when she can spare time from her pillow and houseful of cuddlesome strays. She swears by her light backpack and an ever-lighter purse. Her favourite dream – a world without borders (and visa fees). Catch up with her on An Idiot's Tale.
How low can you go and why you should
|
Australia: First impressions