Tag: hostel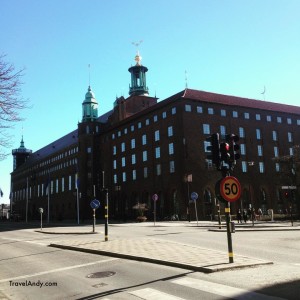 July 11 (TravelAndy): Sweden might be an expensive country, but it is possible to travel there on a budget, says a report in The Local.
When it comes to food, buying it from the supermarket or from street vendors is a significantly cheaper alternative to restaurants. Also, it makes sense to prefer hostels that have breakfast included in the price.
Also, since tap water is safe to drink, make use of that instead of buying bottles.
Sweden allows you to camp anywhere in the country as long as you do not disturb the neighbours. So, getting around in a campervan could be a great idea. Also, prefer hostels over hotels because the former come way cheaper. Continue reading Backpacking in Sweden doesn't have to be expensive →

A hostel is a wonderful thing for travellers. They add to the travel stories.
One thing I find interesting about hostels is that, good or bad, each is unique with its own set of traditions and weird rules. Continue reading Hostels add to your travel stories →
The clarity on what is essential for the individual when you take the risk of travelling alone is unbelievable.

Ava Irani, a friend I made while travelling solo in Thailand

If you are an avid traveller but have never travelled alone, you don't know what you have been missing. Here's why travelling alone is awesome.
You can travel selfishly: Cycle 100km in a day if you so desire. Don't leave your hostel bunk for the next two days because you have a sore ass with all that cycling. Don't worry, no one is calling you silly. Indulge in a relaxing siesta on the soft green grass of a random park. Live on sandwiches for ten days. Head out for Rome and decide midway to go to Vienna. You'll get to Rome sooner or later because all roads lead there anyway! Do anything. Go anywhere. Or nowhere. You don't have to worry what your travel companion(s) may or may not approve of when you are alone. You don't have to compromise and you can travel selfishly and this is amazingly liberating.