10 lessons from 3 years of travel sans travel agents
It was in the middle of 2011 when I got on that plane to Thailand all by myself. There wasn't anyone I know around me to share my excitement.
To be honest, I was more scared than excited because it was my first trip alone and I hadn't taken help from any kind of travel agent. I had booked the flight tickets, contacted people on Couchsurfing and planned everything on my own.
At the end of the trip, I was glad that I had been able to take that plunge because not only was the trip a big success, but it was the first of many bigger and better trips, all of them without the help of travel agents, of course! Here are 10 lessons from my more-than-three-years of travels without travel agents.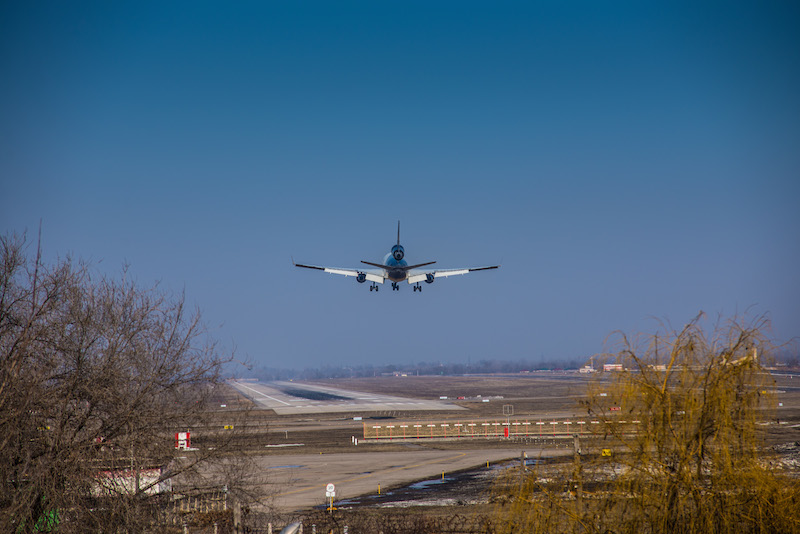 Cheapest deals are not always the best
In your enthusiasm to find the cheapest deal and NOT depend on travel agents, don't end up with the ticket of a plane that lands in some remote airport, from where it'll cost you a lot of money to reach your destination. Think of hidden costs when you are buying the cheapest ticket or booking a room in a really cheap ryokan that's two hours from Kyoto!
Only use info from trusted websites

The info you want is on hundreds of websites out there. But when you're looking for authentic info, prefer websites you trust over random ones that pop up in search. For example, when you are looking for information on a particular visa, the only place to get it is the foreign affairs ministry website of the issuing country.  And, of course, when you are looking for info on budget travel, you're at the right place now 🙂
When in doubt, ask
If the confusion is about the flight ticket, call up the airline, if it's about a hotel booking, call up or email the hotel. If it's about your credit card, call them up! In this age of the competitive market where the customer is king, most organisations, especially if it's not a government one, have a good customer service department.
When you can't get in touch with customer care, try social media
There have been times when customer care did not pick up my call, but I got a response from them on Twitter and Facebook. If you have any doubts about the power of social media, check this out.
Never pay reservation fees when you can help it
For booking accommodation, I use booking.com, which does not charge any booking fees and you can cancel your bookings with a couple of clicks. This is the sort of thing I love because this helps me keep my travels elastic. Lots of visa applications require that I present hotel reservation vouchers and if I book through this website, I can cancel them easily after I get the visa.
Make use of the shared economy
The shared economy is helping travellers like never before. It is not only decreasing their costs but also making their travel experiences personalised. Make full use of sites such as Couchsurfing, AirBNB, WWOOF, Workaway, the various rideshare groups on Facebook and Couchsurfing.
Don't book flights without comparing several sites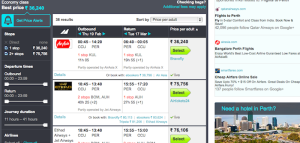 Just because the first site has an amazingly cheap ticket, don't book it right there! The price could be even better in the second or third sites you check. To know out how to find the cheapest plane tickets, check out my post on how to find cheap flights.
When there's an incredibly cheap flight, just book it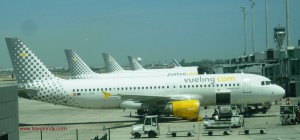 You're checking flights to random places and suddenly come across a ridiculously cheap ticket for a flight six months away. If it's the sort of amount that wouldn't burn that big a hole in your pocket even if you cannot do the trip, don't think too much and just book it. If the trip is six months away, chances are that you will have enough time to sort out stuff to go on this trip.
When the agent says, there's only one room available, don't believe him
Verify for yourself. Look up booking sites. I remember when I was going to the Full Moon Party in Thailand, a travel agent in Bangkok told me if I didn't book a room before, I'd have to sleep on the beach. I was Couchsurfing, so I wasn't worried. But when I arrived on the island, there were plenty of rooms available.
Nothing is too complicated
If the travel agent can do it, so can you. Nothing is too complicated. The agents know the stuff better because they do it on a daily basis. Yo do it once and you can figure it out just as good as the next agent.
Australia tourist visa guide for Indians
|
Hostels add to your travel stories