Germany visa for Indians: The 2016 process

If you're applying for a Germany tourist visa (which is actually a visa that lets you travel to all the Schengen countries), you can either apply as a tourist or as someone going to visit family or friends.
I prefer the second because in that case, you do not have to furnish the details of all your hotels bookings. Consequently, this lets you be more elastic about your trip. Since I do not have any family in Europe, I requested a German friend to send me an invitation letter and she agreed. Things went pretty smooth from there.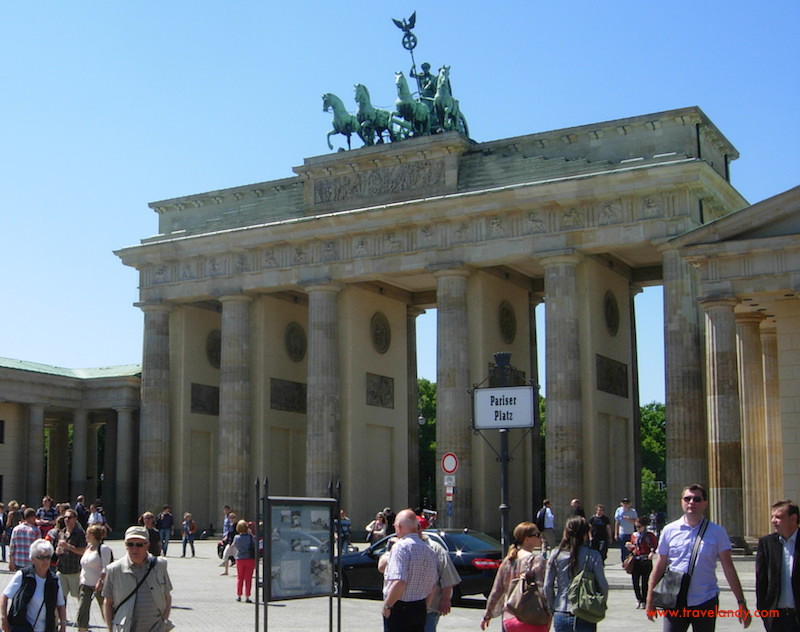 Following is a list of the things you need to apply for a Germany travel visa.
Passport: Of course, you're going nowhere without a passport. It needs to be valid for at least three months after your scheduled return date.
Signed application form and declarations: You find these online on the VFS Germany website (VFS handles the Germany visa application process). You need to fill it up and take a printout of the seven-page form and declaration. Then you need to sign in several places before submitting it.
Travel insurance: Required or not required, you must always buy travel insurance. However it is important to remember that Germany does not accept all travel insurances. But they do accept all the major ones and you will find the list of accepted ones here.
Personal covering letter: You need to write to the German consulate explaining the purpose of your visit.
Sample of cover letter
January 1, 2016
The Consulate General
The Federal Republic of Germany
1, Hastings Park Road, Alipore
Kolkata 700027.
Sir/Ma'am,
Sub: Application for tourist visa
I would like to go to Germany to meet some friends and revisit the beautiful country that I had last been to in 2014.
I intend to visit in Berlin, Munich and Dusseldorf this time. 
I intend to land in Frankfurt (Main) on June 1, 2016 and leave via the same airport on June 17, 2016.
I hope you will find my application satisfactory and grant me a visa.
Thank you.
Yours truly,
NAME SURNAME
Passport No. A1234567
5, ABC Street
Kolkata 700001
Phone: +91 9999999999
Leave letter: Either a leave letter from your employer if you are employed or a no-objection letter from your university in case you are a student.
Sample of letter from employee 
ABC Pvt Ltd
1 ABC Road, Kolkata 700001
January 1, 2016
TO WHOM IT MAY CONCERN
This is to certify that Mr NAME SURNAME (Employee No. 12345) has been an employee of this organisation since January 1, 2013.
He has been granted leave from June 1, 2016 to June 17, 2016. He will resume duty on June 18, 2016.
We do not have any objection to his visit to any country abroad during his leave period.
Signature of person concerned
NAME
DESIGNATION
Tickets: Your to and fro flight tickets.
Accommodation: The difference between tourism and visiting friends is right here. You either submit booking confirmation of all your hotels or just have a friend email you an invitation letter, along with a scanned copy of the data page of their passport.
Sample of invitation letter
January 4th, 2016
The Consulate General
The Federal Republic of Germany
1, Hastings Park Road, Alipore
Kolkata 700027
Sir/Ma'am,
Sub: Invitation for tourist visa
I am a German citizen and I work as a DESIGNATION at COMPANY NAME AND ADDRESS.
I am inviting my Indian friend, NAME SURNAME (Passport No. A1234567, issued on 00.00.2015 and valid till 00.00.2025), who stays at ADDRESS to spend his holiday in Germany.
During NAME's trip to Germany (June 1, 2016 to June 17, 2016), I will take care of his accommodation. He will be back in India on June 18, 2016.
I request you to please grant him a tourist visa.
Thank You.
Yours truly,
NAME OF INVITING PERSON
Passport No. XXXXXX, Date of issue: 00.00.2015, Date of expiry: 00.00.2025
ADDRESS
EMAIL
PHONE
Proof of funds: If you have a sponsor, you need to furnish a formal obligation letter of your sponsor. If you are funding your own trip, you ned to furnish your bank statement of the last three months with sufficient funds.
Proof of financial status: Payslips of the past three months or employment contract. If self-employed, certificate of proprietorship or other proof of ownership or sales forms, etc. Income tax returns of the past three years.
Proof of civil status: Marriage certificate, birth certificate of children, death certificate of spouse, etc.
Pictures: Two passport-size pictures taken within the past six months according to the required biometric specifications.
Apart from all that, take a few copies of your passport data and address pages and a couple of extra photographs. You never know when you need them!
My visa application process couldn't have gone smoother. Like every time, I first went to the application centre to understand clearly what they wanted. Then I booked an appointment online and returned a few days later with the exact documents.
VFS handles the Germany visa application process. I needed to record my fingerprints and they did it right there at the centre. Though they said my passport would be ready for collection within fifteen working days, it was ready is just three days. Also, VFS has started accepting cash payments and I didn't have to get a bank draft made.
The audio guide at Golkonda is a good idea
|
How loyal you should be to an airline