The audio guide at Golkonda is a good idea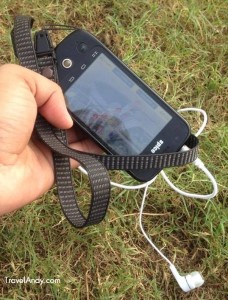 One day during my stay in Hyderabad when I was feeling particularly touristy, I decided to spend several hours at Golkonda Fort. I discovered that making use of the audio guide there is a great way to explore the historic site as a solo traveller on a budget.
Human guides cost around INR700 and that's probably not a bad deal if you are in a group. But as a solo traveller on a budget, I thought that was a little too much.
I read the advertisement about the audio guide right next to the ticket counter. When I asked them where I could get it, they said it would be right at the main entrance of the fort. As soon as I got there, several guides approached me, but when I told them I was looking for the audio guide, they left. The place where they rent out the audio guides is bang opposite the main entrance.
The audio guide is basically a phone with an app in it that has 27 video clips to guide you through the fort. It is only available in English and costs INR300. The guy at the renting place showed me how to operate the thing and I was off.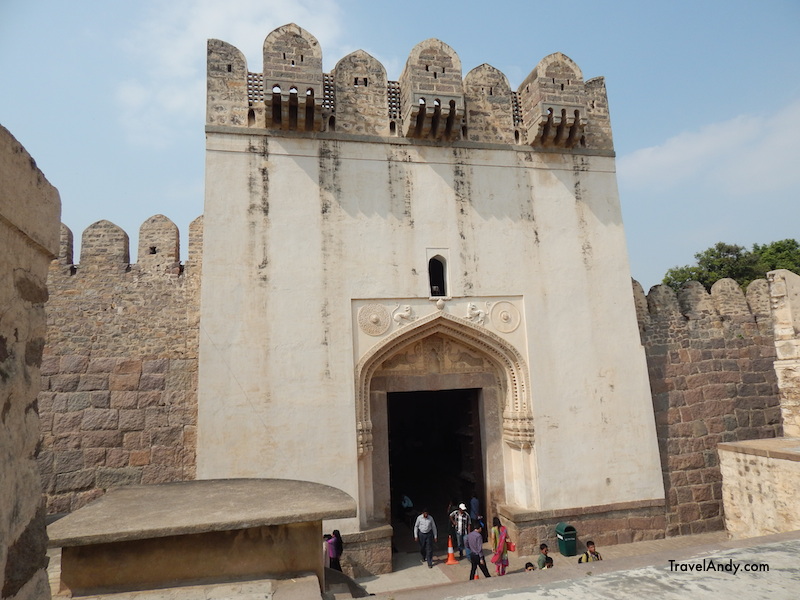 The GPS on the phone identifies your position in the fort and highlight the sites around you of which you have audio guides.
I loved the audio guide for several reasons.
You have more flexibility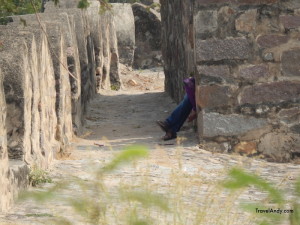 Since you do not have a guide to follow, you can go at your own pace and spend as much time as you want at the different sites exploring and going off the trail. Going too off the trail is sometimes a little embarrassing because you tend to bump into couples looking for some private moments together. I spent more than three hours at the fort. Also I would imagine, guides would tend to do the tour as quickly as possible because they would like finish early so that they are able to catch the next party at the earliest. So, an audio guide gives you more flexibility.
Not just an audio guide
It's actually a video guide with actors enacting historical scenes. It's actually thrilling to see how things supposedly happened hundreds of years ago in the very place you are standing now.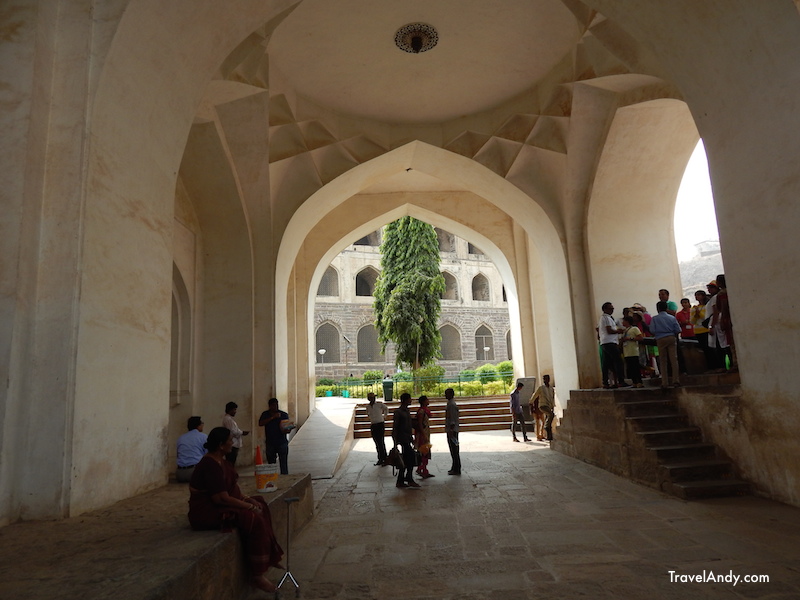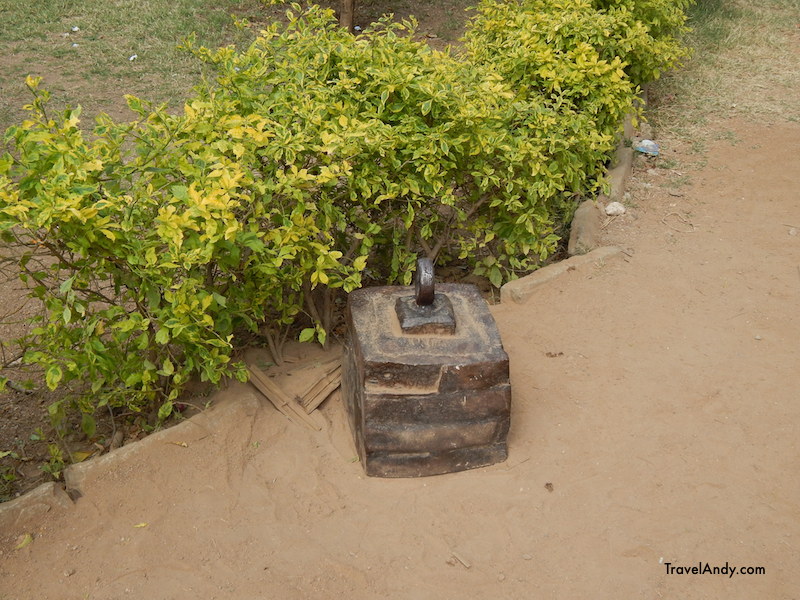 It's a quality product
When you use the audio guide, you will realise a lot of time, money and resources have been invested in it. It is not a shabbily made product but one that is the result of intensive research and a lot of effort. You will enjoy using it. I learnt several interesting things from the guide, the foremost of them was that the Kohinoor diamond, which now adorns Queen Elizabeth's crown, was first sold at the market inside the fort here.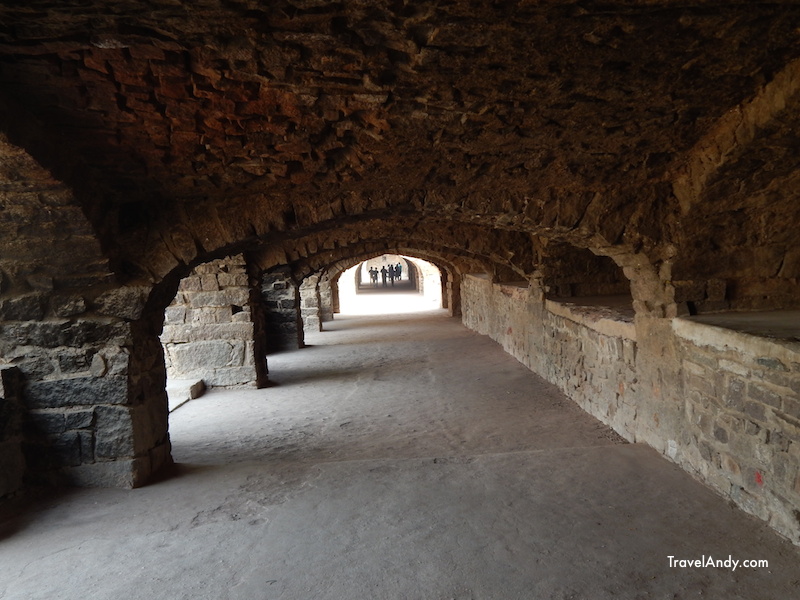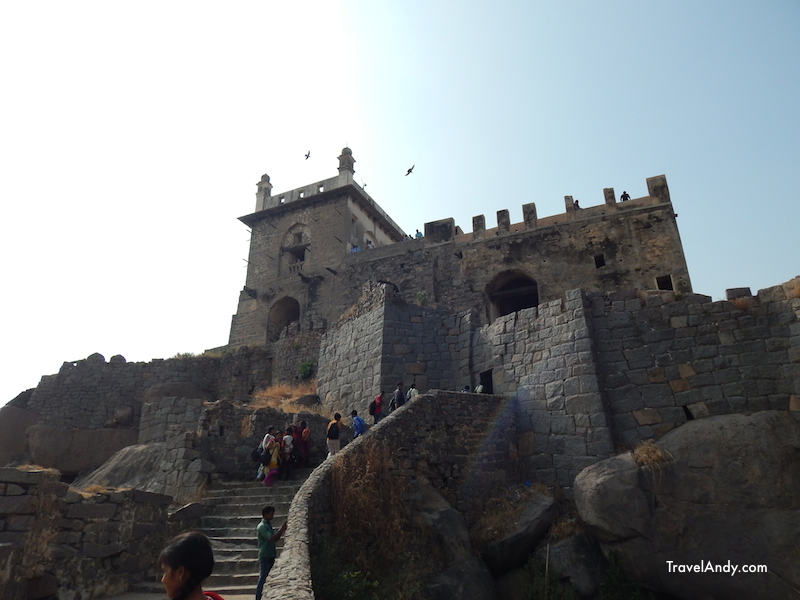 But there is a downside too. You might have problems identifying a couple of the sites. However, the guy who showed me how to use the guide also gave me his number and asked me to give him a call in case I had any trouble. I did not need to call him though.
So, would I recommend the audio guide? Absolutely if you are travelling alone and are on a budget. But I'd probably go with a human guide if you are a group and looking to cover more than just Golkonda fort on a particular day.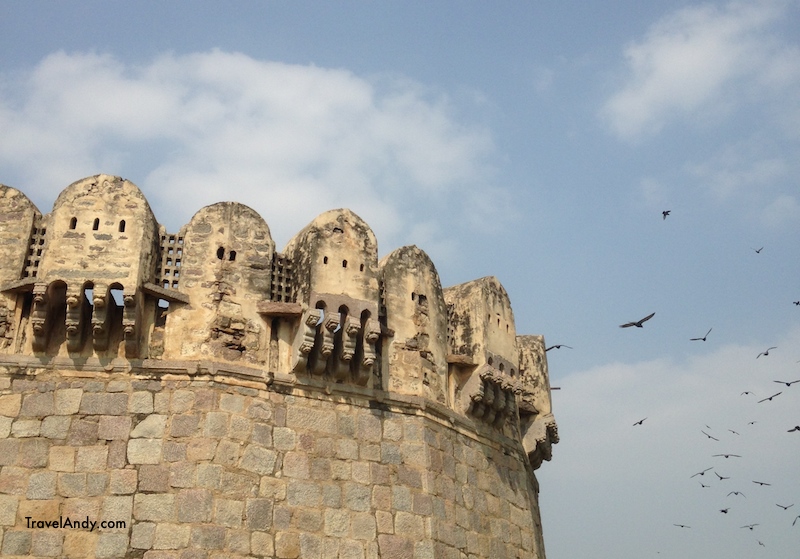 What is AC First on Indian Railways about?
|
Germany visa for Indians: The 2016 process