Tag: Scotland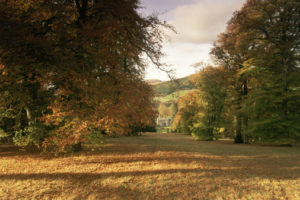 September (TravelAndy): If anything stirs the heart and soul, it's a walk through a woodland in Scotland: as the leaves turn rich red, gold and warm orange, as the crisp air moves in, before settling in front of a crackling fire for a comforting hot chocolate or wee dram.
Visitors to Scotland this autumn can follow in the footsteps of poets William Wordsworth and Robert Burns who felt inspired by the rich tapestry of autumn: from enchanted Perthshire forests, to the fairy glens of the Highlands, to the coastal trail of Aberdeenshire, among many other places to visit.
Autumn in Scotland is a truly magical time. Continue reading Check out Scotland's beautiful autumn colours →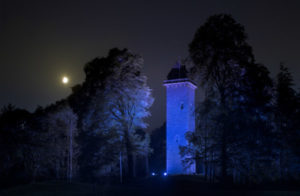 September 2 (TravelAndy): From the Iron Age to the Roman Empire, from Vikings to Jacobites, from epic battles to great escapes, September will be a month of historic proportions with a jam packed calendar of events celebrating Scotland's 2017 Year of History, Heritage and Archaeology.
Borders Heritage Festival will kick-start the September celebrations with their opening weekend set to acknowledge the region's spectacular heritage through light, music, storytelling, theatre and performance. Lighting the Borders (1-3 Sep) will use a variety of lighting at a range of historical sites including Neidpath Castle, Duns Law, Riddell Tower and Hume Castle, to form a chain of light across the landscape at dusk each evening.
The opening weekend will continue with Mary Queens of Scots Festival (2 & 3 Sep) set to take place in Kinross. The event will commemorate Mary's life as Kinross poignantly marks the 450 year relationship with the Castle on Loch Leven Island where she was held captive and where she spent some of her most troubled years, and the end of her reign in 1567.The programme will include living history encampments, music, food and drink as well as children's entertainment. Continue reading Join Scotland's Year of History celebrations →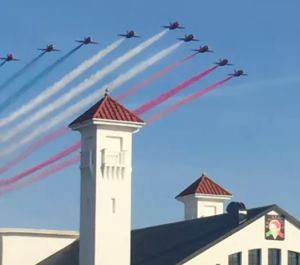 August 30 (TravelAndy): Visitors to the Scottish International Air Show are in for an 'udderly' fantastic treat when they arrive at the Ayrshire event this weekend.
One of VisitScotland's distinctive herd of Highland Cow vans – coo vans called Hamish, Heather, Morag and Archie – will be making a special appearance at Ayr Low Green on 2nd to 3rd September to help ensure the hundred thousand spectators to the air spectacle receive a warm welcome.
With its stunning location overlooking the picturesque Firth of Clyde and Isle of Arran, around 120,000 spectators are expected at this year's Scottish International Air Show. The highlights of this year's show include the RAF's supersonic Typhoon fighter as well as a formation of WW2 American Mustangs with the Red Arrow providing the spectacular finale on Sunday afternoon. The Kelpie Maquettes will also be making an appearance at the event, which is now in its fourth year. Continue reading Going to the Scottish International Airshow? →