Tag: Scotland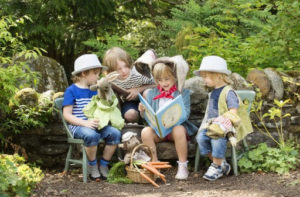 August 11 (TravelAndy): From Peter Rabbit to Peter Pan, Harry Potter to The Howlat, Scotland has inspired some of the world's best-loved literary creations.
Whether it's history, landscapes, wildlife or even architecture,for decades authors have used some of the country's greatest assets to create characters that continue to delight readers of all ages.
In recognition of this, VisitScotland has launched, Scotland's Storybook Trail, a collection of places with links to some of the most celebrated characters in children's literature.
The trail, which comprises a colourful map hosted on visitscotland.com and will be available at selected VisitScotland iCentres , as well as bookshops and libraries across Scotland, will help bookworms embark on their own adventures across the country, learning more about their favourite stories and discovering new tales inspired by or written in Scotland. Continue reading Go on a storybook trail in Scotland →