Kuch Kuch Hota Hai in Scotland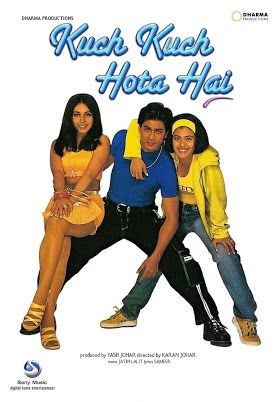 December 18 (TravelAndy): Shah Rukh Khan and Kajol fans will be able to follow their Kuch Kuch Hota Hai trail with a new guide produced by VisitScotland.
A trip planner, taking in all Scottish locations used in the 1998 flick, has been created for tour operators as part of the national tourism organisation's 12-day travel trade mission to India and the United Arab Emirates.
Eilean Donan Castle; Blackrock Cottage, Glen Coe; Bass Rock and Tantallon Castle; Loch Tulla; Inchmahome Priory and Crossraguel Abbey all feature in the movie and take centre stage during the performance of the title song.
Set-jetting – where visitors travel to locations used in film and television – is a popular pastime for international visitors. According to research, 40% of visitors are influenced to travel to the UK after seeing footage in film or television.
Kuch Kuch Hota Hai tells the story of two love triangles set several years apart and was the highest grossing Indian film of 1998 and the first Bollywood film to enter the UK cinema top 10. Twenty years on and it is still a firm favourite and, along with numerous other Bollywood movies subsequently shot in Scotland, continues to drive visitors here.
Bollywood is the Hindi-language film industry based in Mumbai, India and one of the biggest film industries of the world.
Malcolm Roughead, Chief Executive of VisitScotland, said: "Bollywood has an enduring love affair with Scotland's cities, castles, lochs and glens with more than 20 filmmakers using our wonderful landscapes as a backdrop since 1998.
"With Scotland's continued appeal to set-jetting film fans, the 20th anniversary of the Bollywood classic Kuch Kuch Hota Hai presents the ideal opportunity for the Scottish tourism industry and tour operators to engage with India, which continues to be an important growth market.
"The future of Scottish tourism lies beyond our shores. The India business development mission is one of the many ways we are inspiring, supporting and encouraging businesses to match their global growth ambitions."
Source: VisitScotland
Perth to host World Orchid Conference in 2023
|
New fishing museum in Normandy