Record visitors to Scotland in 2017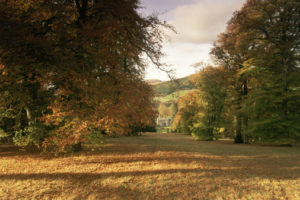 July 25 (TravelAndy): Visits and spending by overseas tourists in Scotland rose to its highest level on record in 2017.
The ONS Travel Trends 2017 statistics showed the number of overseas tourists visiting Scotland rose by 16.9% to 3.2 million, while expenditure increased by 23% to £2.3 billion.
The record figures were driven by European visitors who made 1.9 million visits to Scotland, a 17% increase from 2016, with spending rising by 36% to £1.1 billion. Across the UK as a whole the number of European visitors increased by 1% and spending fell by 1%.
A range of factors made Scotland an attractive place to visit in 2017 including events associated with the Year of History, Heritage and Archaeology, the Outlander effect and VisitScotland digital activity.
Tourism Secretary Fiona Hyslop said: "These figures show 2017 was a record year for overseas tourists visiting and spending money in Scotland, which is great news for the industry and our economy."
"Tourism is one of our most important industries, employing 207,000 people, creating jobs, supporting the local economy and building on our strong international reputation. As we get closer to the UK's departure from the EU, we will continue to do all we can to ensure people from across the EU and elsewhere are welcome to work in our tourism sector and visit our beautiful, vibrant country," she said.
Source: VisitScotland
SpiceJet offers special discount on Mondays
|
Norwegian Cruise Line announces enhancements to meet demand