Backpacking in Sweden doesn't have to be expensive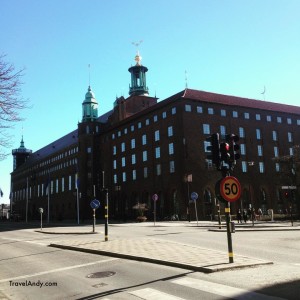 July 11 (TravelAndy): Sweden might be an expensive country, but it is possible to travel there on a budget, says a report in The Local.
When it comes to food, buying it from the supermarket or from street vendors is a significantly cheaper alternative to restaurants. Also, it makes sense to prefer hostels that have breakfast included in the price.
Also, since tap water is safe to drink, make use of that instead of buying bottles.
Sweden allows you to camp anywhere in the country as long as you do not disturb the neighbours. So, getting around in a campervan could be a great idea. Also, prefer hostels over hotels because the former come way cheaper.
Sweden has beautiful landscapes and you do not need to buy tickets to experience those. Also, many of the country's museums do not charge an entry fee. You also get generous discounts for students and young people. Just ask.
Stockholm, Gothenburg and Malmö are cities that you can walk around in but if you prefer public transport, make use of the transport passes to save money.
With a little bit of planning and awareness, it is possible to travel on a budget even in a so-called expensive country. Happy travels!
Enjoy free outdoor movies at Stanley Park, Vancouver
|
Vancouver's Rainbow events schedule