Australia tourist visa guide for Indians

Grant Notification: [My passport number]
That was the subject of the email I received from the department of immigration and border protection of the Australian government.
I did a heels-click jump in my mind. That was pretty quick. Eight days, to be precise when they had told me it would take around 15 working days for them to process my visa.
Here's how I went about applying for the Australian tourist visa.
VFS handles the Australian visa process and I paid them a visit some days before I planned to submit my application. They directed me to a room a girl sat behind a glass window apparently ready to answer all my questions.
"Hello!" I started. "The info wasn't quite clear on the website. What are the documents I need to submit for a tourist visa application?"
"There are no specified documents. You can submit whatever you want," she replied.
"But surely, there must be some documents that are absolutely necessary?"
"There are no specified documents. You can submit whatever you want," she repeated like clockwork.
"So, you're saying I don't even need to submit an application form?" I was going crazy.
"That, you will need sir."
"And flight tickets?"
"That should be helpful too!"
I couldn't believe it! Why wouldn't she say this in the first place?! "Is there any other document that the visa department will find useful?"
"If you want, I could give you an application form and a document checklist," she said.
There was an actual checklist and I have no clue why I had to prod her for so long to unearth that.
She handed me those two in a minute. The checklist was a full three printed pages! I later dug it out online. Here's the link to it.
The checklist mentioned notarised copies of all the pages of the current passport. But the girl said VFS could certify them at the rate of INR10 a page. I decided that should be easier. The checklist also mentioned a 45mmX35mm passport sized photograph. But there was no mention of the size of the face.
The visa fees was INR7,700 and I had to submit a demand draft on behalf of "Australian High Commission" payable in New Delhi. VFS charges INR910 for their services.
The rest was pretty easy to understand.
One thing I find irritating about VFS is that despite being this big company partnering with so many governments around the world, they make it plainly obvious every time that they are just another middleman perpetually looking for a bigger cut than already promised.
When I was applying for my Canada visa in 2013, they had tried to reject my photograph on the pretext that the background wasn't white and wanted me to have my picture clicked at their facility at an exorbitant price. When I pointed out that the official website mentioned a "light" background and not necessarily a "white" background, they went on the defensive and said they'd send it if I insisted, but they wouldn't take responsibility if it was rejected (they are not responsible for anything anyway!). I asked them to ahead with it and I had no problems getting the visa.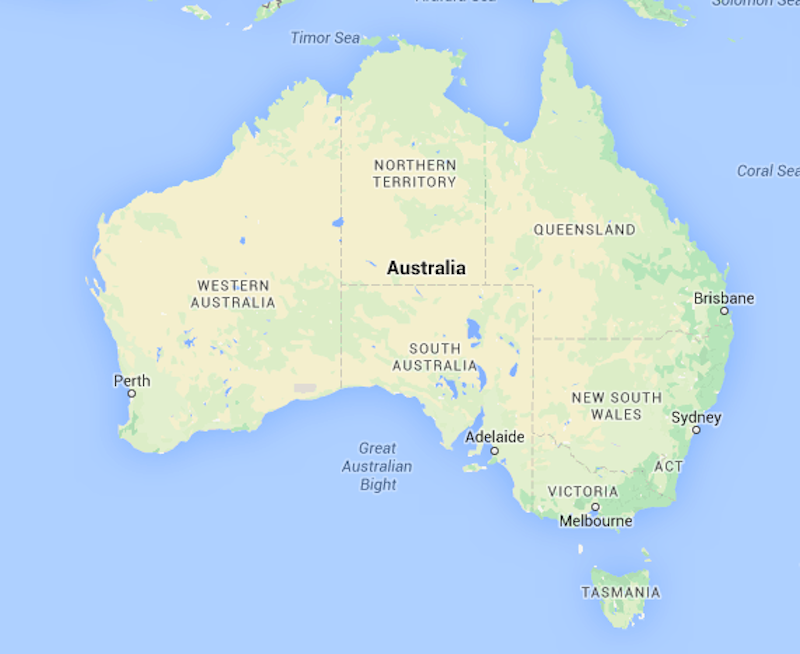 Over the next few days, I arranged all the required documents for my current application. Here's what I got together:
Filled in Form No. 1419 (Application for a Visitor visa- Tourist stream)
A demand draft on behalf of AUSTRALIAN HIGH COMMISSION for INR7,700 payable in New Delhi
Photocopies of all printed pages of my passport
Photocopy of my birth certificate
A 45mmX35mm passport sized photograph glued to the form
My plane tickets
A simple itinerary mentioning rough dates and the places I wanted to visit
My bank statement showing enough money to cover for my trip
Photocopies of my income tex returns of the past three years
Proof of investments I have made in my home country
Letter from my employer confirming that I am an employee of the firm and have been granted leave
Copies of my payslips of the past three months
Travel insurance
Armed with all this, I turned up at the VFS office again on a late December morning and said hi to the same girl again. She inspected my documents and said I had missed photocopying one page of my passport and I could do it from them. So I did, at, of course, double the regular charge from elsewhere. Once this problem was fixed, she proceeded to peel off my passport sized photograph I had pasted in the application form, saying the face had to be 80 per cent of the photograph and mine was too small.
This was mentioned nowhere and I still wonder if she just made it up or if VFS trains its employees to squeeze whatever extra money they can from clients. I could, of course, use their facilities and get a zoomed-in version of that photograph. However, I had a couple of photographs of the kind she wanted and handed them over.
I paid the VFS service charge and the passport page notarising fee at the counter and I was done. She checked all my documents, handed me the receipt and said the visa should land in my email in 15 working days. She didn't even keep my passport.
I was a little surprised that the visa wouldn't be pasted in my passport. But then I came back and read it up. You can find the details here.
I got the email after eight days.
Australia, here I come!
Why you should travel more in 2015
|
10 lessons from 3 years of travel sans travel agents