UK campaign targets domestic tourists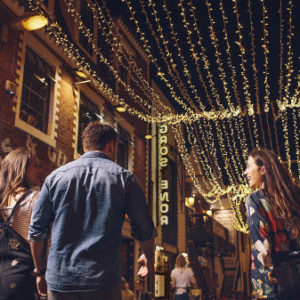 September 9 (TravelAndy): A UK-wide tourism campaign is launching to inspire young people from Great Britain and Northern Ireland to take a holiday at home.
Statistics show that 16-to-34 year olds took almost 1.4 million fewer holidays at home last year compared to a decade ago.
VisitEngland's £2.5 million 'Join the World – Discover the UK' digital and social media campaign, launching on Monday 11 September, is targeting this 'lost generation' using overseas social media influencers and travellers to showcase to their peers the amazing moments and experiences that can only be had on a holiday at home in the UK.
The campaign is run in partnership with the national tourism organisations of Northern Ireland, Scotland and Wales and tourism businesses and destination management organisations across the UK.
Part of the UK Government's GREAT Britain campaign Join the World – Discover the UK is expected to generate more than one million additional overnight stays with an £80 million boost to the economy.
UK Government Minister for Tourism John Glen said: "There is an incredible amount to see and do across the whole of the UK and we want to inspire more young people to take in our world-class attractions, sites and cities."
Join the World – Discover the UK marks the sixth year that VisitEngland has run a campaign to boost domestic tourism and get people out exploring the UK with former promotions featuring Wallace & Gromit, Shaun the Sheep and celebrities.
Tourism is worth £127 billion to the UK economy.
Source: VisitScotland
Join Scotland's Year of History celebrations
|
Hare-wallabies introduced to Dirk Hartog island