Tag: campaign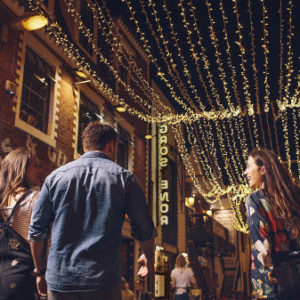 September 9 (TravelAndy): A UK-wide tourism campaign is launching to inspire young people from Great Britain and Northern Ireland to take a holiday at home.
Statistics show that 16-to-34 year olds took almost 1.4 million fewer holidays at home last year compared to a decade ago.
VisitEngland's £2.5 million 'Join the World – Discover the UK' digital and social media campaign, launching on Monday 11 September, is targeting this 'lost generation' using overseas social media influencers and travellers to showcase to their peers the amazing moments and experiences that can only be had on a holiday at home in the UK. Continue reading UK campaign targets domestic tourists →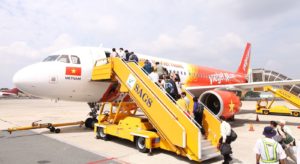 August 9 (TravelAndy): Vietnam-based Vietjet has launched a five-day promotion offering 200,000 super-promotional tickets priced from USD0, excluding fees and taxes.
This campaign is on and will continue till August 13.
The promotion is applicable on all of Vietjet's international routes from Ho Chi Minh City, Hanoi, Da Nang and Hai Phong (Vietnam) to Seoul, Busan (South Korea); Hong Kong; Kaohsiung, Taipei, Tainan, Taichung (Taiwan); Singapore; Bangkok (Thailand); Kuala Lumpur (Malaysia); Yangon (Myanmar); Siem Reap (Cambodia) for travels within September 1, 2017 to May 31, 2018. Continue reading Vietjet offers tickets from USD0 →