Tag: VisitScotland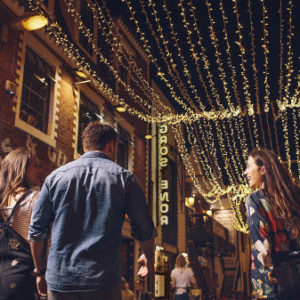 September 9 (TravelAndy): A UK-wide tourism campaign is launching to inspire young people from Great Britain and Northern Ireland to take a holiday at home.
Statistics show that 16-to-34 year olds took almost 1.4 million fewer holidays at home last year compared to a decade ago.
VisitEngland's £2.5 million 'Join the World – Discover the UK' digital and social media campaign, launching on Monday 11 September, is targeting this 'lost generation' using overseas social media influencers and travellers to showcase to their peers the amazing moments and experiences that can only be had on a holiday at home in the UK. Continue reading UK campaign targets domestic tourists →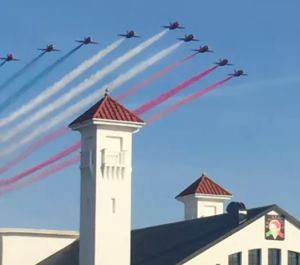 August 30 (TravelAndy): Visitors to the Scottish International Air Show are in for an 'udderly' fantastic treat when they arrive at the Ayrshire event this weekend.
One of VisitScotland's distinctive herd of Highland Cow vans – coo vans called Hamish, Heather, Morag and Archie – will be making a special appearance at Ayr Low Green on 2nd to 3rd September to help ensure the hundred thousand spectators to the air spectacle receive a warm welcome.
With its stunning location overlooking the picturesque Firth of Clyde and Isle of Arran, around 120,000 spectators are expected at this year's Scottish International Air Show. The highlights of this year's show include the RAF's supersonic Typhoon fighter as well as a formation of WW2 American Mustangs with the Red Arrow providing the spectacular finale on Sunday afternoon. The Kelpie Maquettes will also be making an appearance at the event, which is now in its fourth year. Continue reading Going to the Scottish International Airshow? →