Thailand tourist arrivals slow in May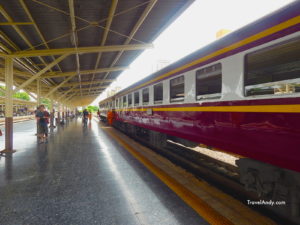 June 19 (TravelAndy): Thailand's tourism growth slowed to 6.3 per cent in May as compared to around 10 per cent in the preceding months, Bangkok Post reported.
A representative of Thailand's tourism ministry Pongpanu Svetarundra said the low season, Ramadan and World Cup were among the negative factors weighing on growth.
Of all visitors last month, a majority of 2 million hailed from East Asia, followed by Europe, South Asia, America, Oceania, Middle East and Africa, he said. 
A total of 2.8 million tourists visited the country in May.
The Chinese remained the largest group of tourists in Thailand.
"We believe the growth will start accelerating in August," he said.
Trouble-torn Kashmir seeks to attract foreign tourists
|
Tunisia tourism industry in recovery mode