Thailand: Visa fee waiver extended till April 30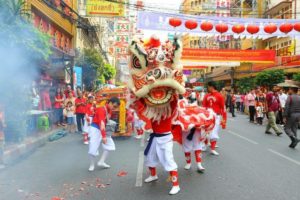 Bangkok (TAN): The government of Thailand has announced extension of the visa-on-arrival fee waiver from January 31 to April 30, 2019. The Tourism Authority of Thailand said the extension will be applicable for citizens of 20 countries.
Under the waiver, citizens from all these 20 countries will be granted stay in Thailand for up to 15 days without having to pay THB2,000 visa-on-arrival fee.
List of countries eligible for the fee waiver
Andora
Bulgaria
Bhutan
China, including Taiwan
Cyprus
Ethiopia
Fiji
India
Kazakhstan
Latvia
Lithuania
Maldives
Malta
Mauritius
Papua New Guinea
Romania
San Marino
Saudi Arabia
Ukraine, and
Uzbekistan
Move to attract global tourists
The measure, meant for boosting international tourism in the country, was declared in the Royal Thai Government Gazette on January 11 this year.
Yuthasak Supasorn, governor, TAT, said the timing for the extension coincided with the Chinese New Year celebrations in February, and the Thai New Year in April.
The Chinese New Year, which falls on February 5 this year, is celebrated amid much grandeur in Thailand every year. The Thai and Chinese tourism ministries will jointly celebrate the occasion which marks the fifteenth anniversary of cooperation between the tourism ministries of the two nations.
Several Chinese dancers, musicians, acrobats, opera and martial artists come to Thailand every year as part of a cultural exchange, who apart from performing at the opening ceremony mostly held at Bangkok's Chinatown, visit other Thai cities to perform at their respective Chinese New Year extravaganzas. The Tourism Authority of Thailand, in return, hosts education tours of Thailand for the artists.
"This year, the Chinese New Year official opening ceremony will be held at Siam Square, one of the most popular shopping areas in Bangkok. We aim to attract more of the younger generation to enjoy the traditional performances," Supasorn added.
While the number of Chinese tourists had dipped last summer, following a boat accident in Phuket that saw casualty of 45 travellers, recent estimates say tourism from China has gone up again, with over 10 million Chinese tourists visiting Thailand in 2018.
The Songkran, or Thai New Year, attracts a host of visitors each year, who come to experience the mix of Thai traditions and fun activities. This year, between April 13 and 15, tourists will get an opportunity to see Thai New Year celebrations up close.
"As usual, the Tourism Authority of Thailand will provide support to the organising of Songkran celebrations in various destinations throughout the kingdom," Supasorn said.
Other key festivals during the period comprise the World Wai Kru Muay Thai Ceremony on March 17 in Ayutthaya, and the Poi Sang Long Festival in March or April in the northern province of Mae Hong Son.
'The Sweater Guy' knits sweaters of holiday spots, takes selfies
|
Plane-to-plane taxi for BA premium fliers at Heathrow