Trouble-torn Kashmir seeks to attract foreign tourists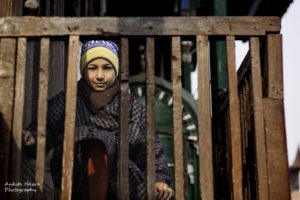 June 18 (TravelAndy): The troubled north Indian state of Jammu and Kashmir organised a familiarization trip for five foreign travel writers earlier this month, Greater Kashmir reported.
The writers from Australia and the UK visited Leh and Srinagar during their trip.
At the end of their trip, the visitors met the state's tourism minister who told them about the wonderful experiences that the mountainous state had to offer. They were also made aware of the steps the authorities were taking to ensure safety of tourists.
"We have travel advisories from many countries which is affecting foreign tourist influx to Kashmir. These travel writers are from leading newspapers like Sydney Morning Herald, Australian Financial Review, Wild Magazine from Australia and Daily Mail from United Kingdom which have wide readership. This will help motivate their governments dilute advisories on Kashmir,"  the state's tourism director Mahmood A Shah said.
Craig Tansley, who was among the visitors, said both Kashmir and Leh had unmatched beauty. He said: "We were amazed to see how this place is endowed with natural beauty. The landscape is amazing and every traveller should at least visit this place one a life time."
Another writer, Paul Ewart, said they had not faced any safety issues during their stay.
"We were here for almost two weeks and we did not find any problem. Everything is good and travelers should come here. We will try our best to portray real picture in our stories," he said.
Egypt promotes itself at Football World Cup
|
Thailand tourist arrivals slow in May