Thailand to ban overstaying visitors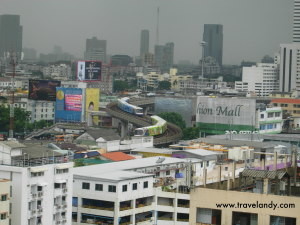 December 13 (TravelAndy): Thailand has decided to stop foreigners who overstay their visa tenure from re-entering the country.
This rule will be effective from March 2016, said reports.
Travellers staying up to one year beyond their visa limit will be penalised by one year ban on re-entry. Those who overstay their visa by more than a year will be banned for three years.
Foreigners who overstay for three years will be barred from entering Thailand for five years.
Travellers staying for a surplus of more than five years will be banned for ten years from re-entering the country.
At present, Thailand offers a 30-day visa on arrival with a 30-day extendable tenure to visitors from Europe and Asia and America. Those who get an advance visa can stay up to 60 days with a renewal tenure of 30 days.
Trekkers look to conquer largest desert
|
Jet Airways to fly non-stop to Amsterdam