Tag: Kerala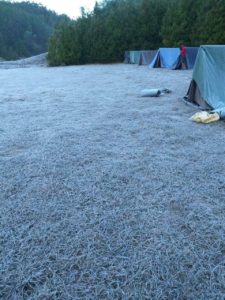 Kochi (TAN): Sub-zero temperatures and South India do not often go hand in hand. Yet, the mercury in Munnar, one of Kerala's most favourite tourist getaways, dropped below zero degrees last week, covering the hill station in thick layers of frost.
Places such as Chittuvara, Lakkad, and Chendura in Munnar saw temperatures fall up to -3 degree Celsius.
Tourism benefited as travellers flocked to Munnar to witness the unusual weather conditions first hand. Hotel and business owners were hopeful further fall in temperatures would boost business in the area.
Not just Munnar, other places in Kerala including Wayanad, Alappuzha, Idukki, Ernakulam, Thiruvananthapuram, and Kannur too recorded dip in minimum temperatures. The cold and dry weather in South India has been attributed to the cold wave sweeping across the subcontinent. Ooty, Tamil Nadu's popular tourist destination, was hit by the cold wave and experienced a chilly weather. Continue reading Munnar turns winter wonderland as mercury dips below zero →