From lighthouse to tourist attraction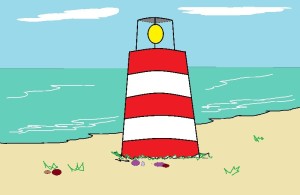 October 14 (TravelAndy): The Indian government is chalking out a plan to transform 78 lighthouses across India, into tourism centres.
The identified lighthouses for this are located in Gujarat, Maharashtra, Goa, Karnataka, Kerala, Lakshadweep, Tamil Nadu, Puducherry, Andhra Pradesh, Odisha, West Bengal and Andaman and Nicobar Islands, said an official statement.
There are plans to using land adjacent to the light houses to develop hotels, resorts, viewing galleries, maritime museums and heritage museums, adventure sports facilities, thematic restaurants, souvenir shops, laser shows, spa and rejuvenation centres, amphitheatres and other facilities to attract tourists.
To promote this initiative, the ministry of shipping is organising road shows in Kochi, Vizag and Chennai on October 14, 17 and 19, respectively.
The lighthouses that have already been turned into tourist centres are Chennai and Mahabalipuram Lighthouses in Tamil Nadu and the Alleppy and Cannanore Lighthouses in Kerala.
India has 191 lighthouses along its coastal border including Andaman and Nicobar Islands in the Bay of Bengal and Lakshadweep Islands in the Arabian Sea.
Tourism plans for Nellore
|
Kashmir flags off Himalayan motor rally