IndiGo connects Kannur to three Indian cities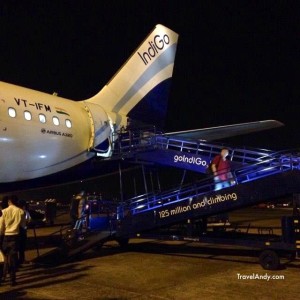 Gurgaon (TAN): IndiGo has announced to operate daily non-stop return flights from Kannur to Chennai, Hyderabad, and Hubli from this month.
Kannur International Airport, all set to become IndiGo's 67th destination, is the fourth international airport in Kerala, the only state in the country with four international airports.
IndiGo will start the operations from January 25, 2019.
Talking of the new initiative, William Boulter, chief commercial officer, IndiGo, said the services will give passengers more flying options, and boost tourism in the surrounding destinations, including Wayanad and Kasaragod in Kerala, and Coorg in Karnataka.
"We are pleased to have the opportunity to fly out of the new airport in Kannur starting January 2019. Kannur will be the 67th destination on our growing network and starting operations will further strengthen the air connectivity from Northern Kerala. IndiGo will operate daily non-stop return flights from Kannur to Hyderabad, Chennai and Hubli", he added.
As per the schedule, Hyderabad-bound flights will take off from Kannur daily at 09.15 hours and land in Hyderabad at 11.00 hours, and the return flights will depart Hyderabad at 11.35 hours and reach Kannur at 13.25 hours.
While flights from Kannur will leave daily at 13.45 hours landing in Chennai at 15.20 hours, flights in the opposite direction will depart Chennai at 16.00 hours daily and arrive in Kannur at 17.30 hours.
Flights for Hubli will take off from Kannur daily at 17.50 hours and reach Hubli at 19.05 hours, and return to Kannur at 20.45 hours after departing Hubli at 19.25 hours.
Passengers flying between Kannur and Hyderabad will be charged INR 2599 each way, while those opting for the Kannur-Chennai route will pay INR 2499 each way. Fares for the Kannur-Hubli route will be INR 1999 each way.
Lufthansa increases lounge space at Frankfurt Airport
|
Etihad Airways to fly Boeing 787 Dreamliner to Hong Kong