Quake hits Lombok tourism, but industry optimistic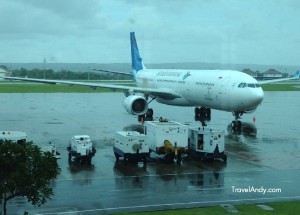 August 9 (TravelAndy): Thousands of tourists are cancelling their holidays in Lombok following the August 5 earthquake that killed more than 100 people. But some reports claim the situation in many parts of the island is not as bad as the viral pictures make you believe.
"There are people in affected areas that can't get food and water. But we have a site in the south where we are building villas and a hotel called Samara Bay and there was no physical damage," hotelier Erik Barreto told The New York Times.
Tourism hotspot Bali, which is close by, has also taken a bit of hit in terms of tourism.
It is the simple houses of Lombok's poor inhabitants that were hardest hit by the quake. While poorly built structures toppled rapidly, much of the island's tourist infrastructure remains more intact than imagery would suggest, The Telegraph said.
Dev Mukherjee from Kolkata, who has booked his honeymoon in Bali later this month is not changing his plans.
"I was a little worried when I got the news of the quake. But the places where we are going are not affected so I see no reason to change our place," he said.
"People in south Lombok felt the earthquake like a tremor — there was a little bit of shock, and then everything went back to normal," a hotel owner in Bali told The New York Times. "Some travelers who were staying in the north have now come down to Kuta. The restaurants here are full. People forget about things like this in two or three months."
Lithuania's risqué tourism campaign
|
Those outraged show Vilnius campaign works: Ad co-creator